15 Minutes Baileys Pumpkin Mousse
This post may include affiliate links that earn us a small commission.
It's dessert time. This creamy dessert just takes 15 minutes of preparation.The pumpkin spice ,creamy mascarpone and added twist of Baileys makes this a perfect holiday dessert.
This is for the first time I have made something sweet using pumpkin. All thanks to Pinterest for inspiring me to try something out of my comfort zone. The hubby also raised an eyebrow when he saw me making a dessert using pumpkin. But at the end all of the dessert glasses were licked clean.
Flavours In Your Inbox
Subscribe for recipes straight to your inbox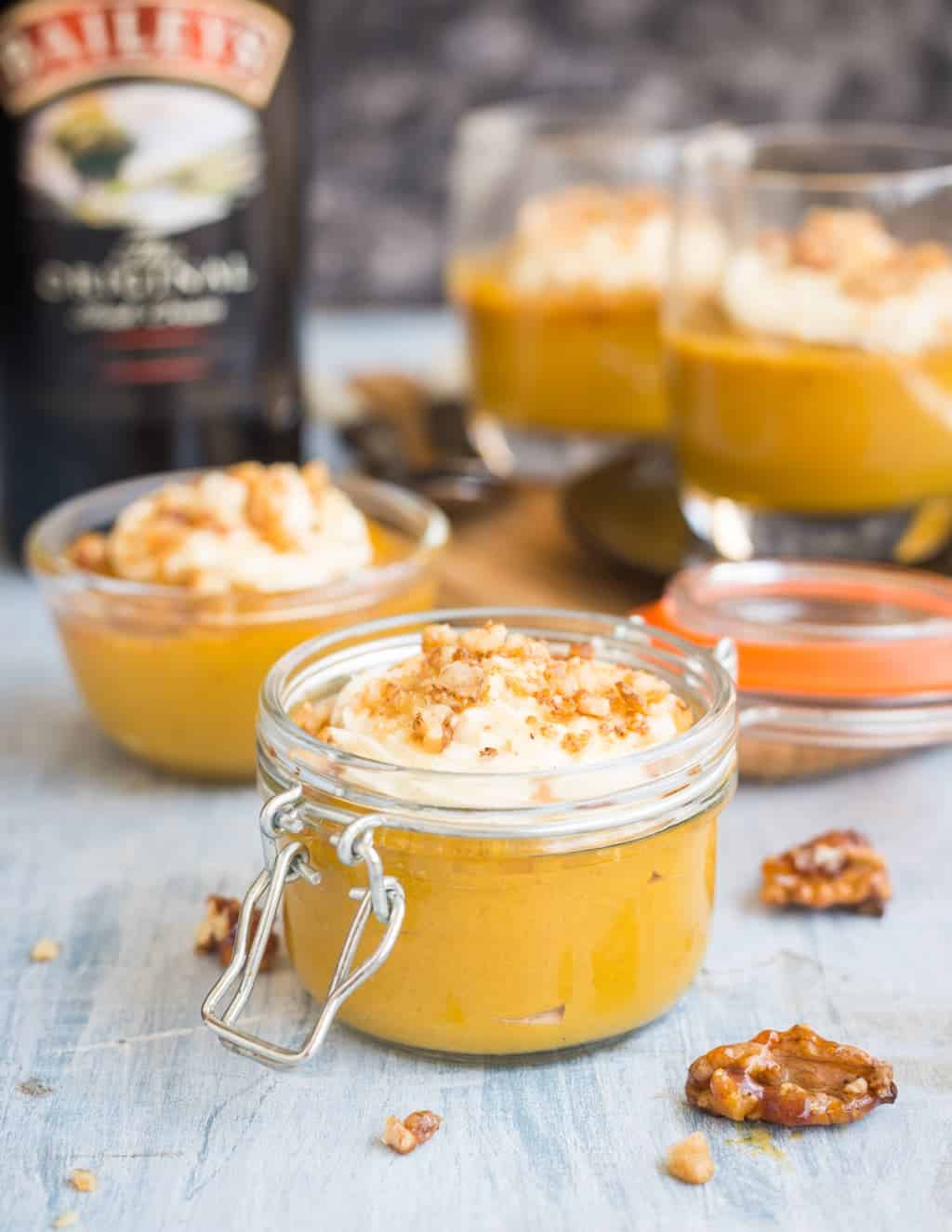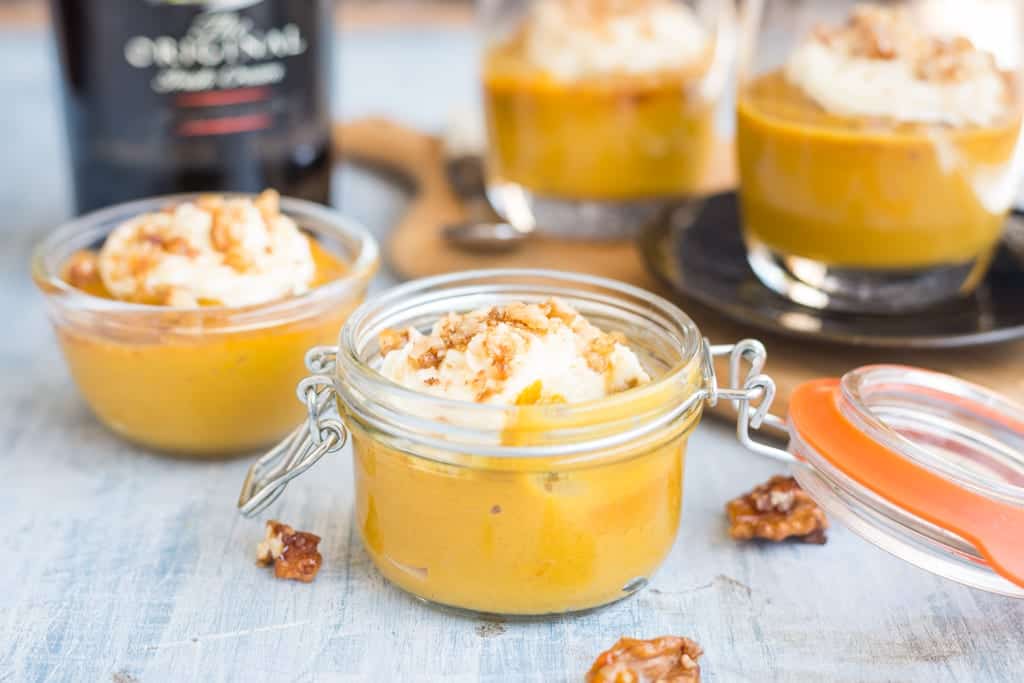 I would strongly recommend Baileys as it adds the punch to the entire dessert. I have added a little less pumpkin spice so that Bailey's stands out as a hero. You can alter the quantities as per your preference.
2 cups pumpkin puree
150 grams mascarpone cheese,at room temperature
3/4 – 1 cups soft brown sugar
1/3 cup whipped cream
1/3 cup baileys
1/2 tsp pumpkin pie spice
For topping
1/3 cup whipped cream
3 tbsps white Sugar
1/2 cup walnuts/pecans
(You can use store-bought candied nuts)
In a food processor add pumpkin puree, sugar, pumpkin spice and baileys. Blend till smooth.
Add mascarpone to pumpkin mixture and blend just until everything is combined. **
In another bowl whip the cream until soft peak.
In a big bowl Fold in half of the whipped cream to the pumpkin mixture. Once combined fold in rest of the cream to the mixture.
Let the mousse chill in the refrigerator while you make candied nuts.
In a pan add the nuts and roast till aromatic.
In a pan add 3 tbsp sugar. Few drops of water. Let the sugar melt and caramelized. When the sugar looks light golden brown in color add roasted nuts. Stir quickly using a slotted spoon or fork till the nuts are well coated with sugar.switch off the gas.
Using a fork carefully remove the nuts and spread on a lightly greased plate. Let it cool.
Spoon or pipe the mousse to serving glasses. Pipe whipped cream on top. Top it with caramelized nuts.
Chill until serving.
** There are chances that when you blend mascarpone cheese to the pumpkin mixture the mixture might look curdled. If so, just microwave the mixture for 30-60 seconds stirring in between.