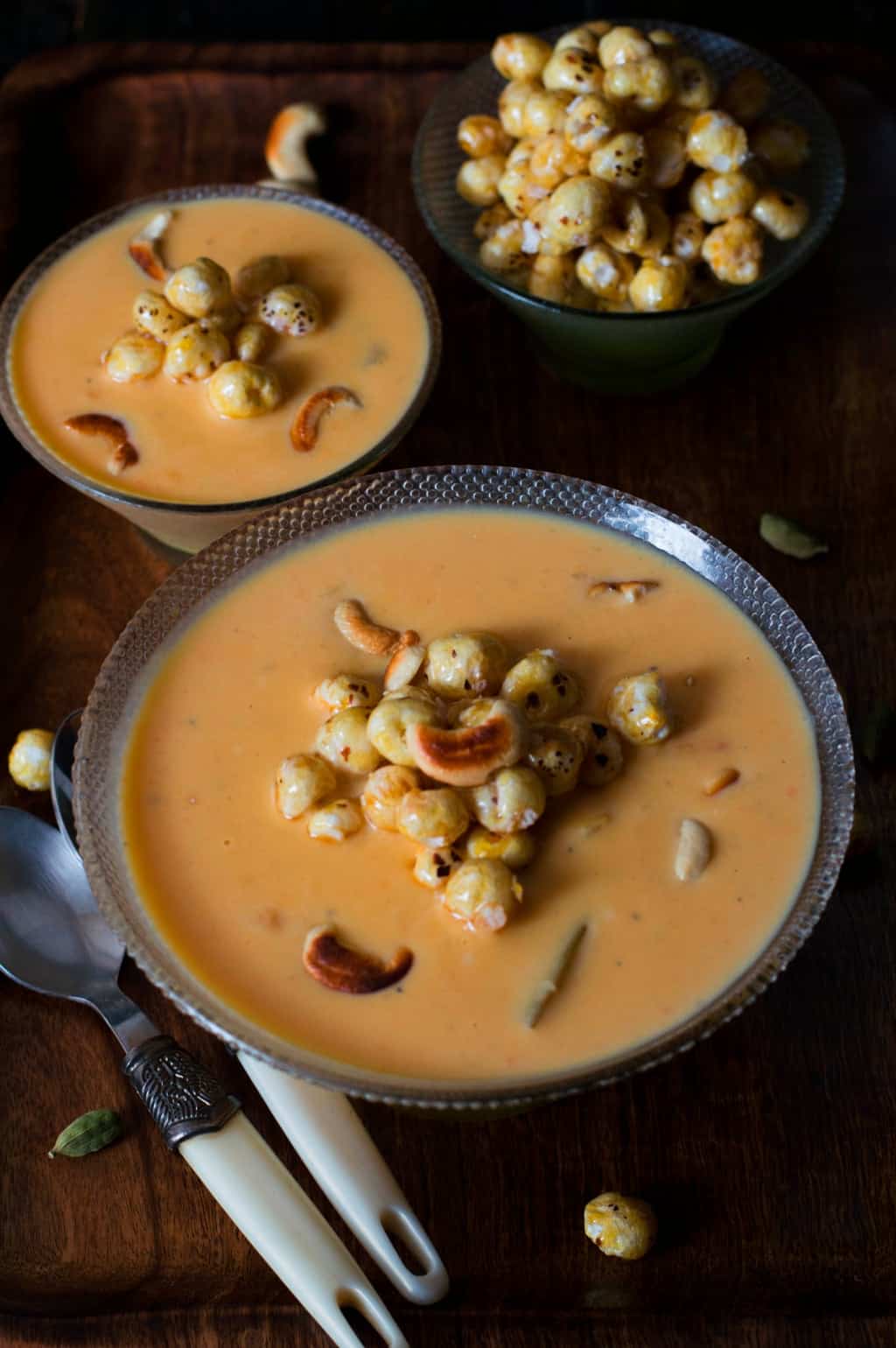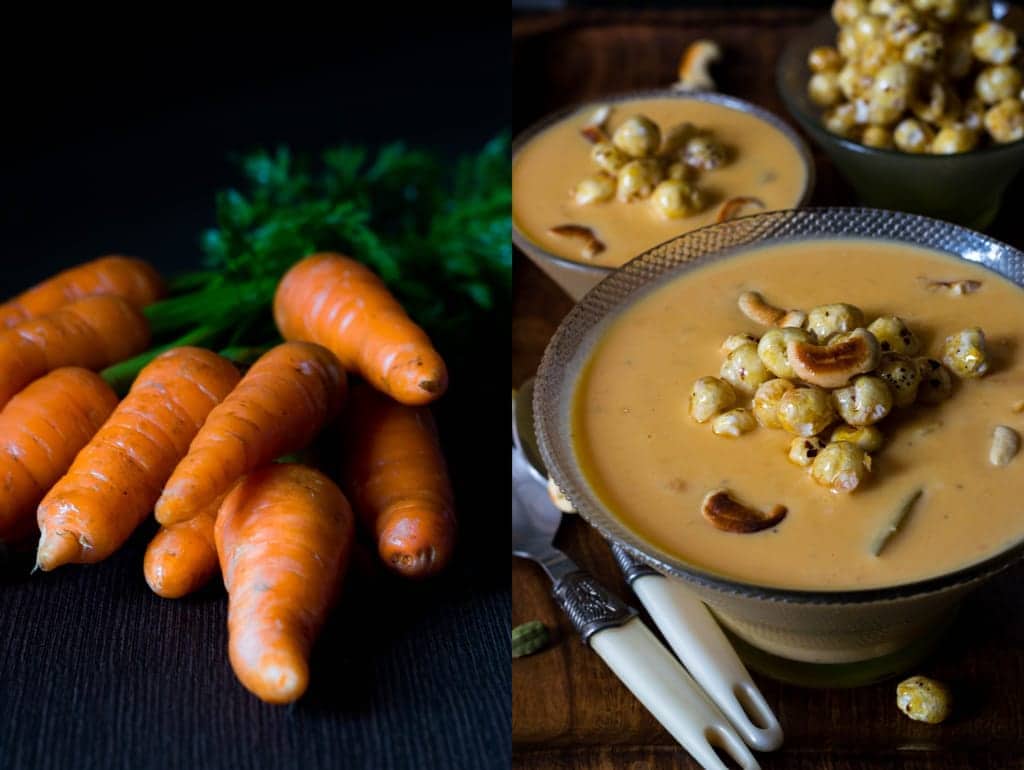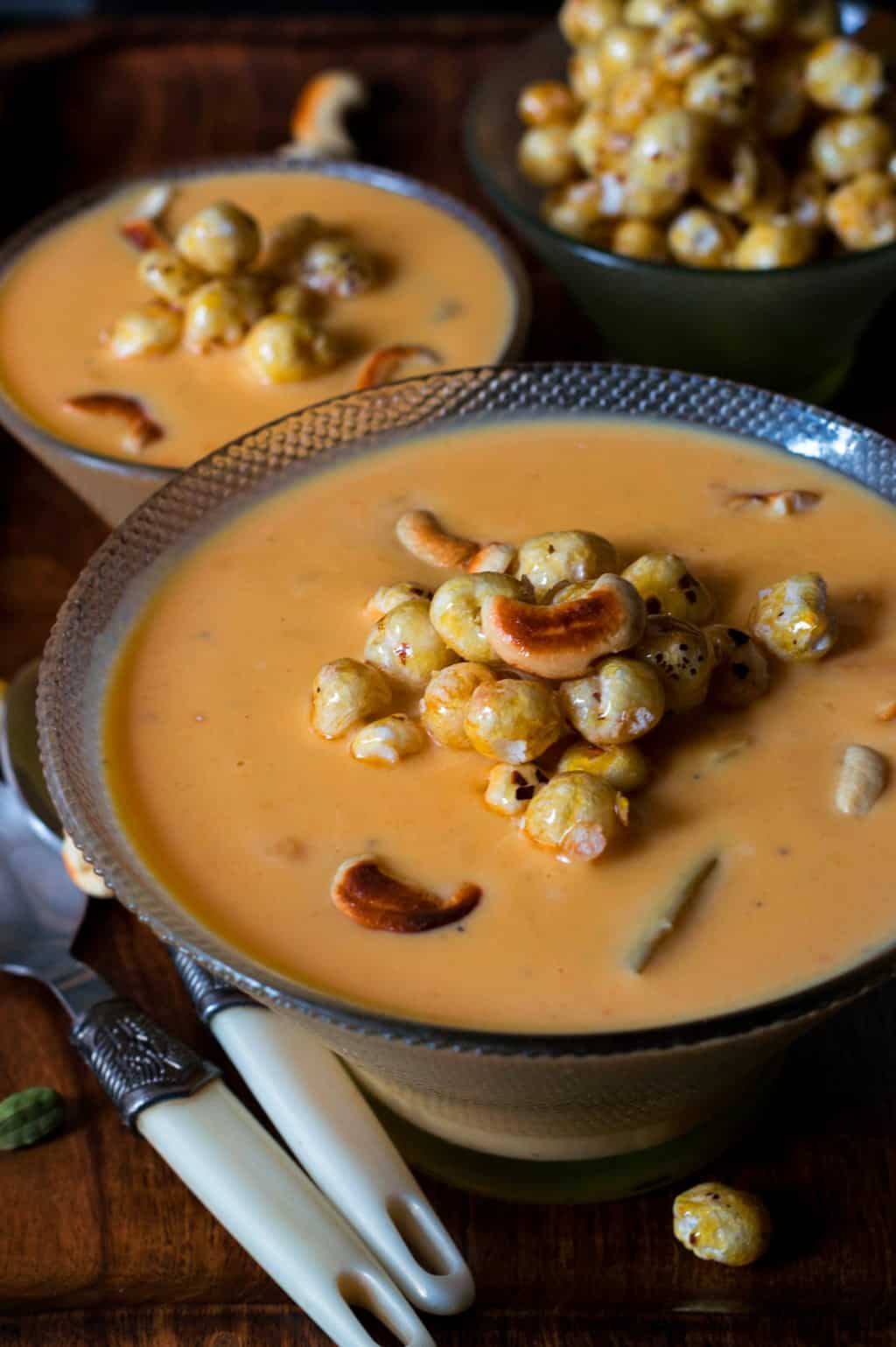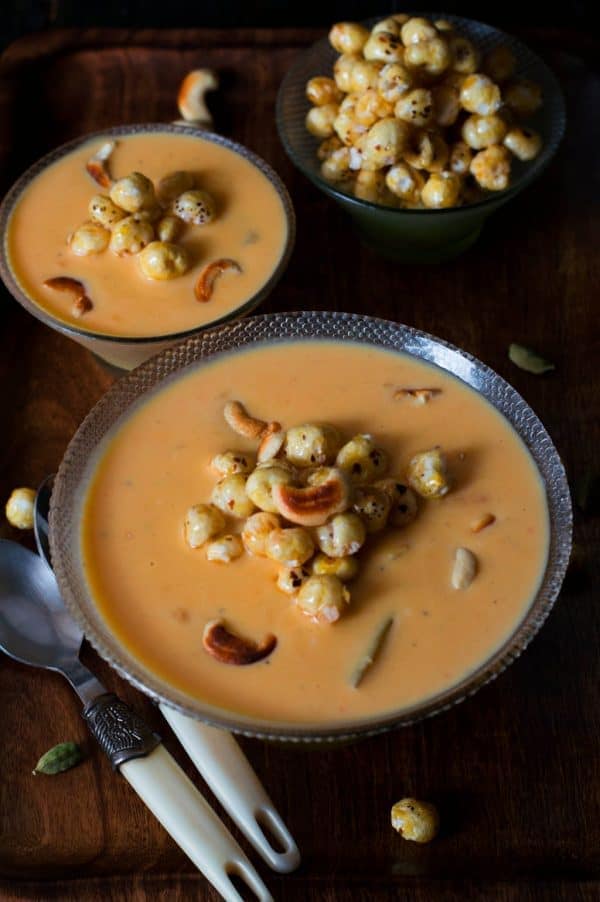 | | |
| --- | --- |
| | |
Wash and clean sweet potatoes. Roast directly on flame till it looks nicely charred.Let it cool. Peel the black skin,clean and keep aside.

Clean peel Carrots and cut into cubes. Put cubed carrots and 1/2 cup water to a pressure cooker and cook till done. ( don't discard the water

Once Carrots are cooled down, blend carrots and peeled sweet potatoes by adding little water(in which carrot was cooked) to a fine paste.

Shift carrot and sweet potato paste to a thick bottom pan. Add condensed milk,milk,bay leaf , sugar ,crushed Cardamom and bring to a boil.

Meanwhile roast Makhana(Lotus seeds) on low flame( for 6-7 minutes). keep aside.

In a pan add sugar and water. Cook till it caramelizes and looks golden brown in colour. (be careful not to burn the caramel because it doesn't take to long). Add roasted Makhana seeds mix it quickly,so that they are nicely coated with caramel.

Spread the lotus seeds on a plate and let them cool.

Serve warm or cold kheer topped with caramelized Makhana and roasted cashew.