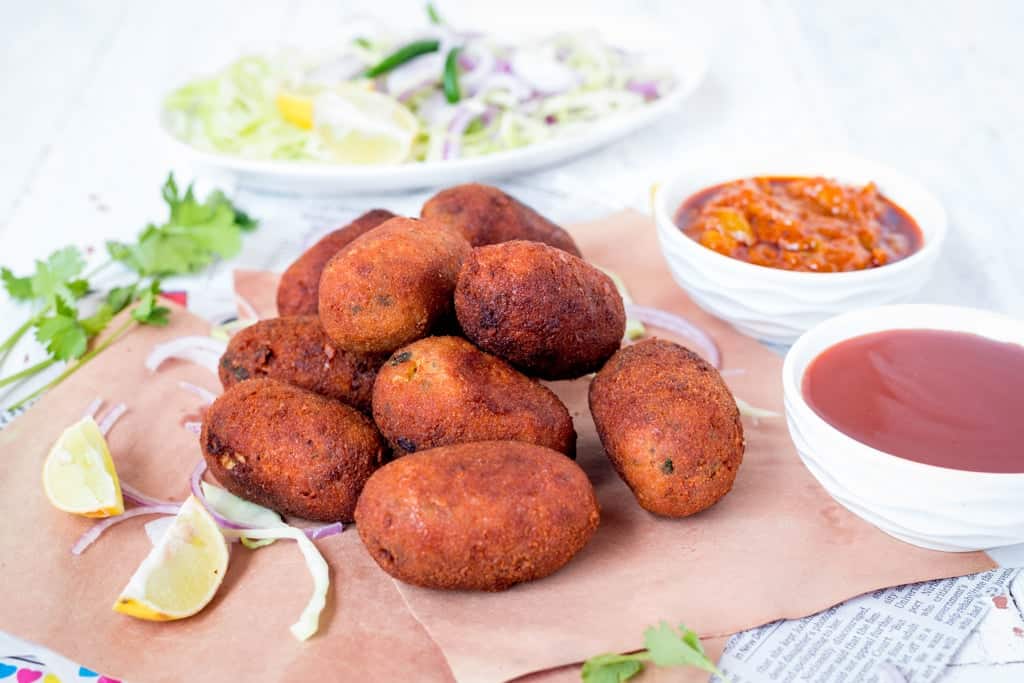 If you have ever tasted Indian street food, you would know what it means to any Indian. Every region and every state have some street food associated with it. Like these Chicken Chop which is a popular street food in Kolkata. In Odisa( the place where I belong to) we have Dahi Bara aloo dam ( Dahi vada in spicy Potato Curry), chats, panipuri, rolls, Chowmin, Jhal Muri lot more. Mumbai has its own twist to its Vada pav, Chats, and Bhel. Though these street foods are available in other parts of India, the preparation is different with respect to each place, so is the taste.
And believe me all these street food are so delicious and addictive. At home when we get bored with the regular Rice , Roti and curry thing and I prepare this kind of street food. I am going to share few more street foods in future.
It was a long weekend again for us. Because of bad traffic condition here in Bangalore , we prefer staying indoor and enjoy a cozy weekend. And when you are at home then there is food and movie.
I had some lip-smacking Mango Kasundi in hand (From one of my photography assignment). Kasundi is kind of a mustard sauce and a widely used condiment in Kolkata. I have had Prawn Curry Fish and chicken curry cooked in Kasundi. They taste yummy. It is also used as a dipping sauce. The mango Kasundi was really yum and what could be a better way to use this kasundi than some hot chicken chops.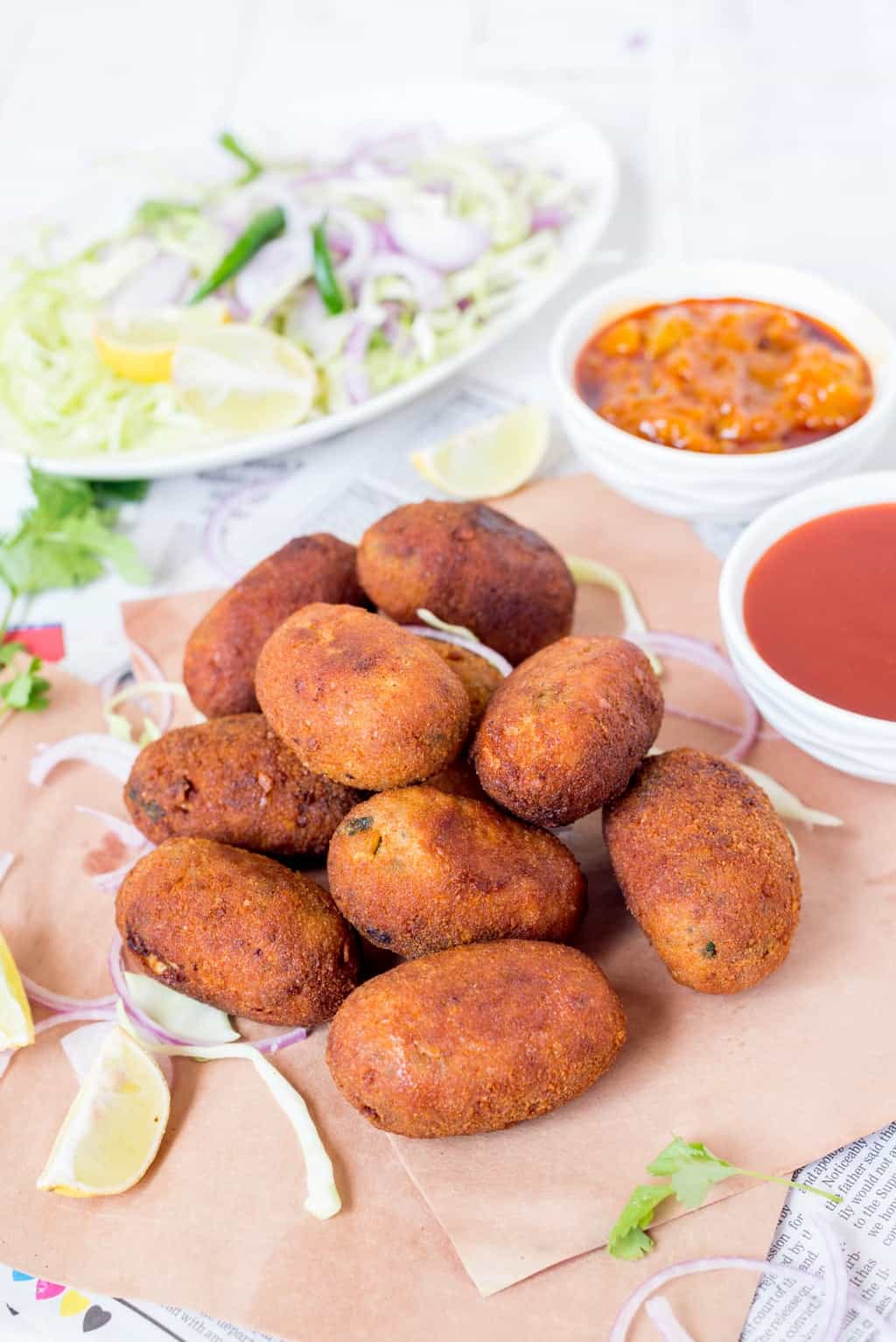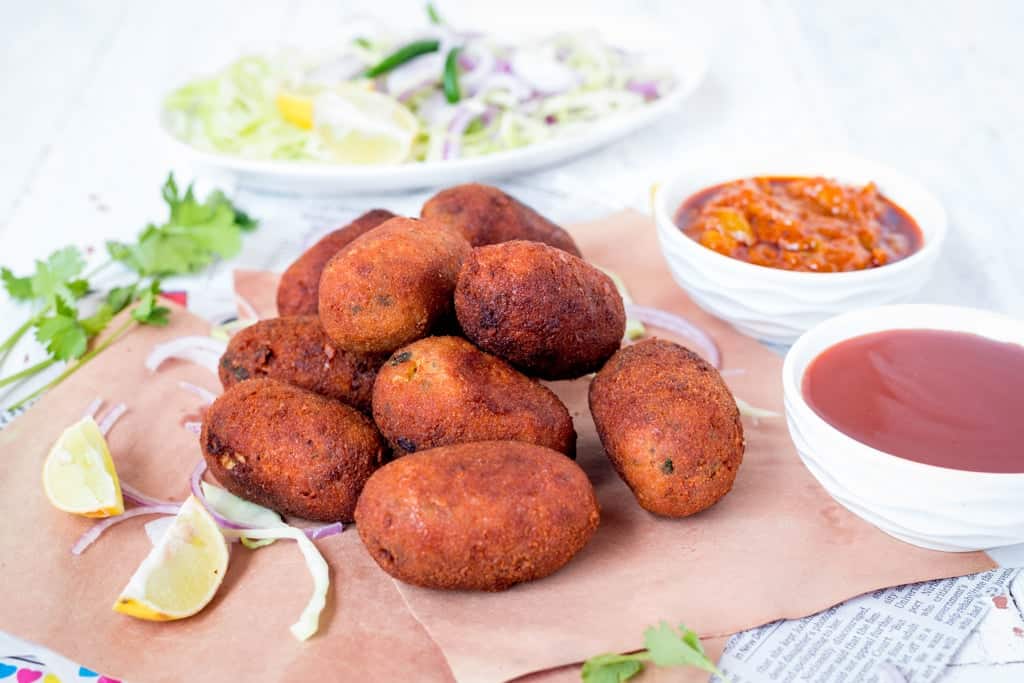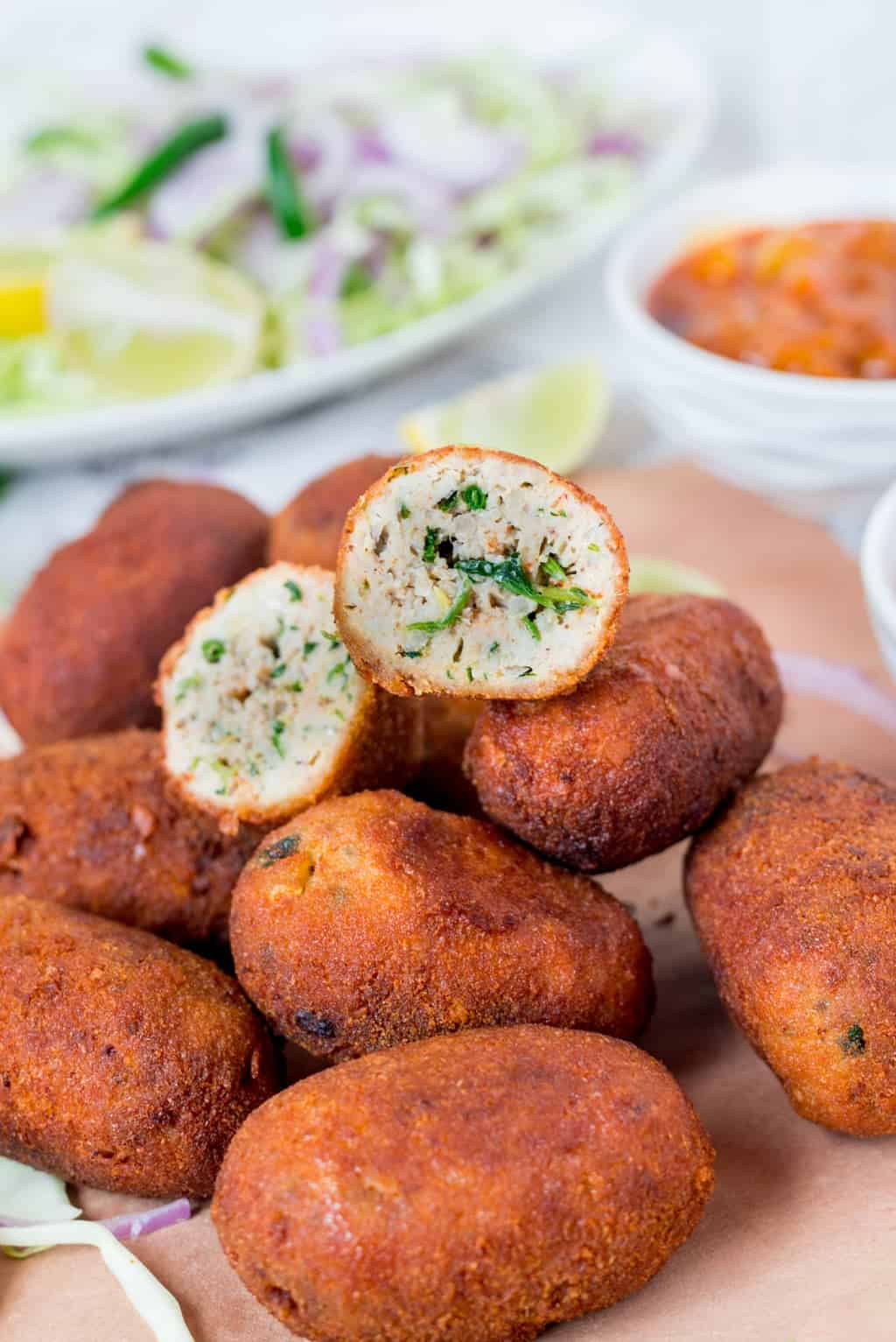 Recipe for Bengali Bhaja Masala adopted from Bong Mom's CookBook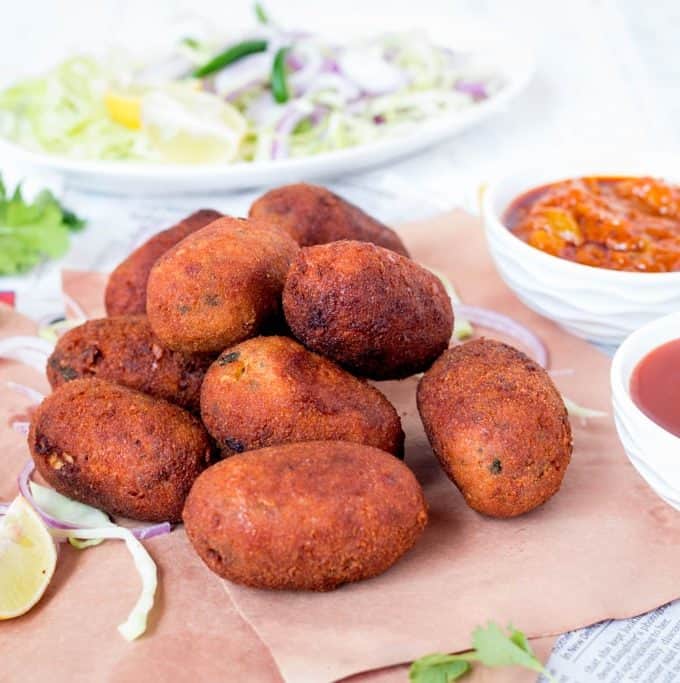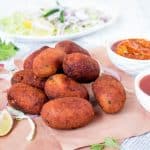 Print Recipe
Chicken Chop/Croquette - Bengali Style
Hot and Crisp Chicken cutlets straight from Kolkata's street.
Ingredients
400

gm

chicken

Boneless ( cooked and minced

1

onion

Medium minced

1

tbsp

Ginger garlic

paste

1

tbsp

Masala

Bengali bhaja (Recipe Follows)

1

tsp

Green chilli

paste (Adjust as per taste)

2

cups

Coriander

Chopped

Half

Lemon

Juice of

1

potato

large Boiled , Mashed

to taste

Salt

2

Eggs

, Lightly beaten

1.5

cups

Bread

Crumbs ( Might need more)
For Bengali Bhaja Masala
1

tbsp

Cumin

1

tbsp

Coriander seeds

1

tbsp

Fennel seeds

6 - 7

Cloves

6 - 7

Cardamom

Green

1.5

inches

Cinnamon

/ Dalchini

2

/

Bay

leavesTej Patta - 3

1

tsp

peppercorn

Whole
Instructions
In a dry hot pan add all the ingredients mentioned under bhaja masala. Dry Roast for 5-6 minutes. Let it cool for 5 minutes, then in a coffee grinder grind this to a fine powder.

Heat 1 tsp of oil in a pan. Add Minced onion fry for 2-3 minutes. The onion should look translucent.

Add Ginger garlic paste. Fry on low heat till the raw smell goes off. Add 1 tbsp above prepared garam masala. Add minced chicken.

Quickly give everything a mix. Immediately Switch off the gas. We are not going to cook the chicken here. Cooking chicken for a long time will harden the meat and it will be difficult to shape later.

Shift the chicken mixture from the pan to a mixing bowl. Add mashed potato ,green chilli paste ,chopped coriander ,lemon juice and salt. Mix well.

Take small portions of the chicken mixture. You can either shape them as patties or oblong shape as I have done.

Put bread crumbs on a wide plate. Roll each shaped chops in the breadcrumb.Then dip the balls in the egg mixture. Shake any extra egg and roll the balls again over breadcrumb mixture.

Repeat the above step for all the chops. On a tray arrange the shaped chops with some spacing in between. Keep in the refrigerator for 3-4 hours to chill.

Take out the tray from the refrigerator. Heat enough oil(for shallow frying) in a pan.

Taking few chops at a time, fry them in medium-high flame. Turn the chops using a spatula in between for even cooking.

Repeat the above step for rest of the shaped chops.( Don't overcrowd the pan, else you will end up in unevenly cooked chops).

Serve hot and crisp with ketchup and kasundi.
Notes
Note:
The above recipe makes some extra bhaja masala. You can store them in an airtight container for later use.
2. I shallow fried the cutlets. you can also deep fry them.