Creamy luscious soup with the goodness of almond and off course my favourite Cauliflower. What else would I need when I am down with cold and have a soar throat. Cauliflower is a vegetable that is always present in my refrigirator. A quick stir fry or gravy is what we love and have been having this since childhood.
But a soup, I never thought of making with Cauliflower. I had come accross numerous recipes of soup but just never made up my mind to make one. Since past couple of days I was having a soar throat and barely able to talk. And then out of no where the idea of making a soup came into my mind. And with no pre-planing this soup happened.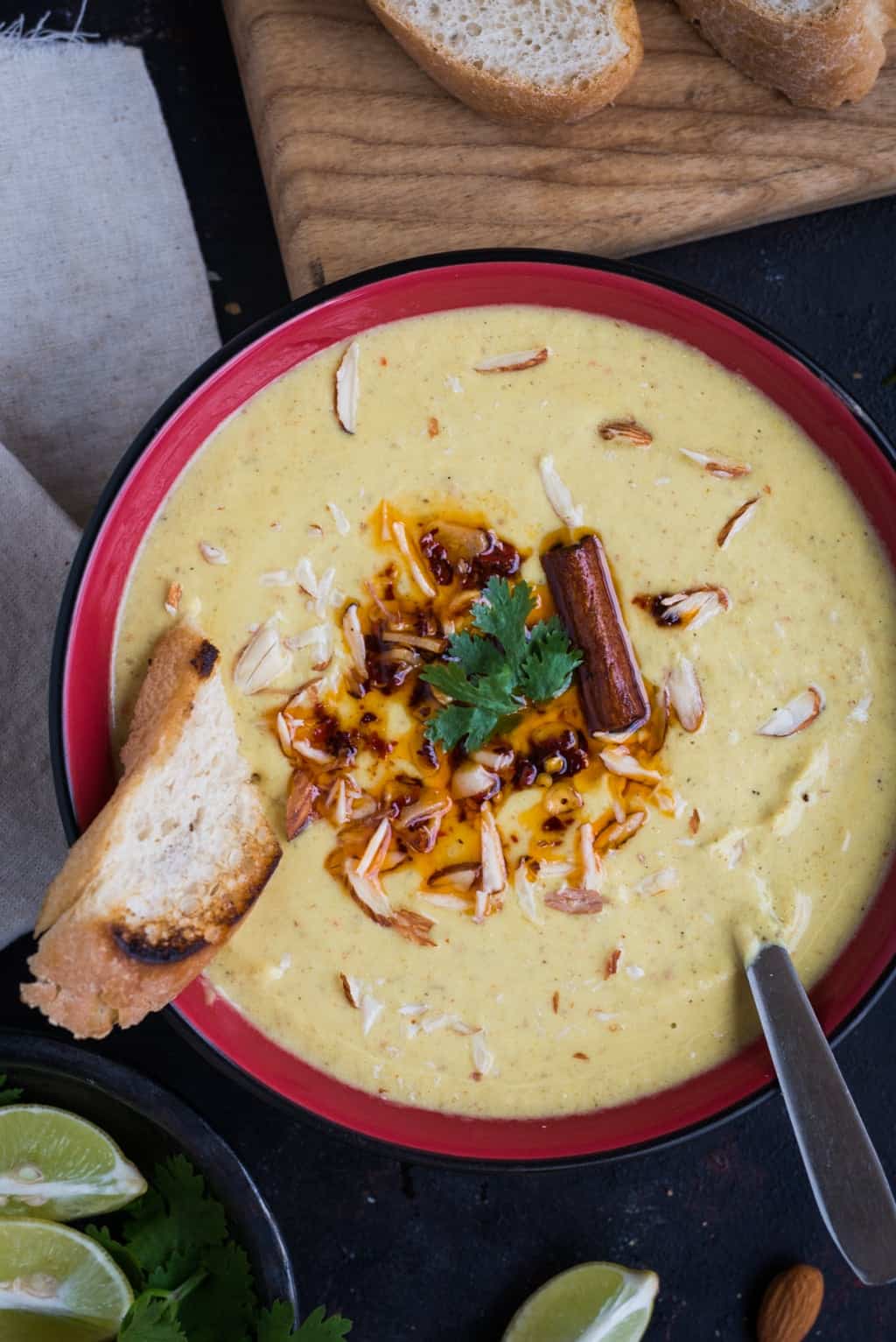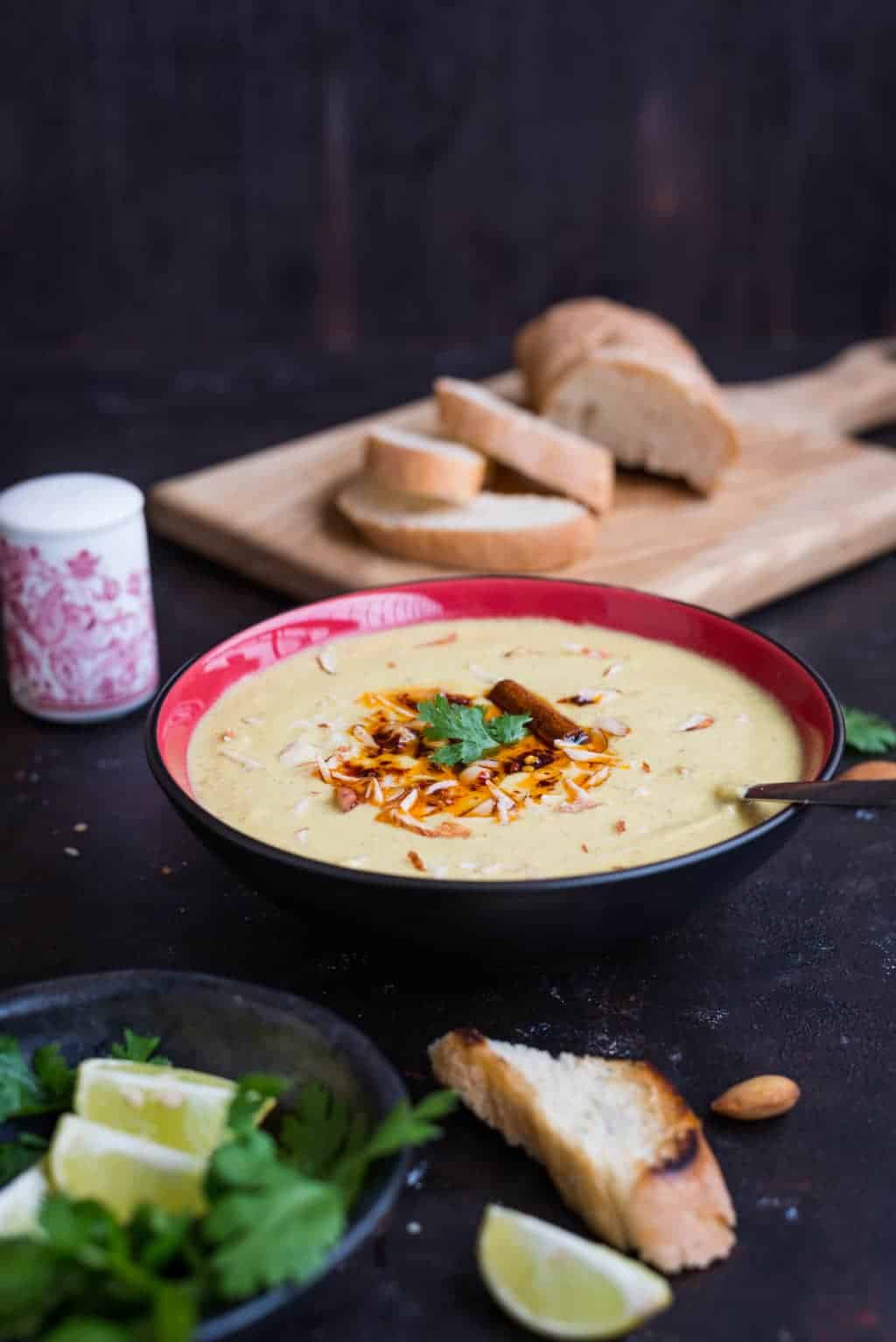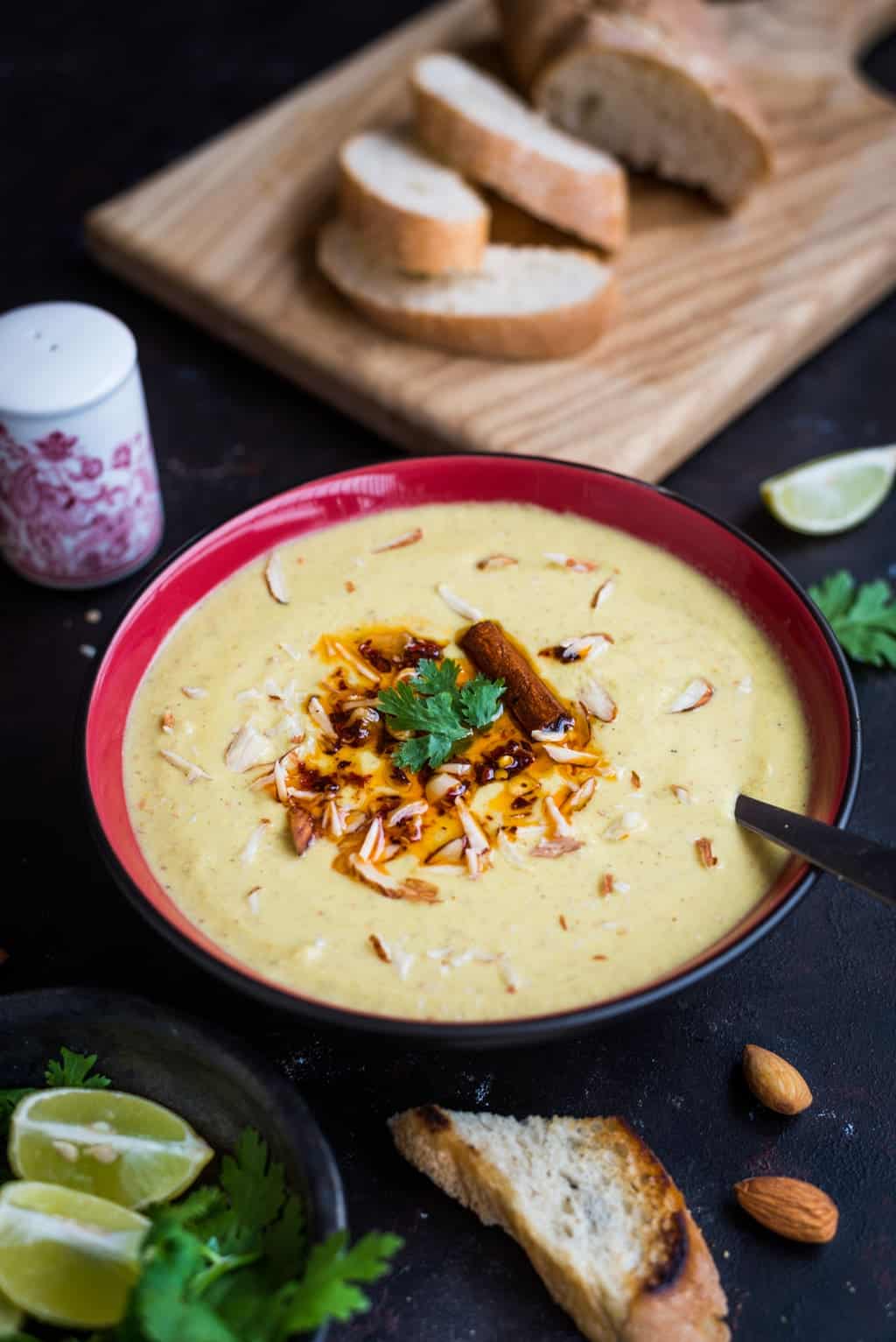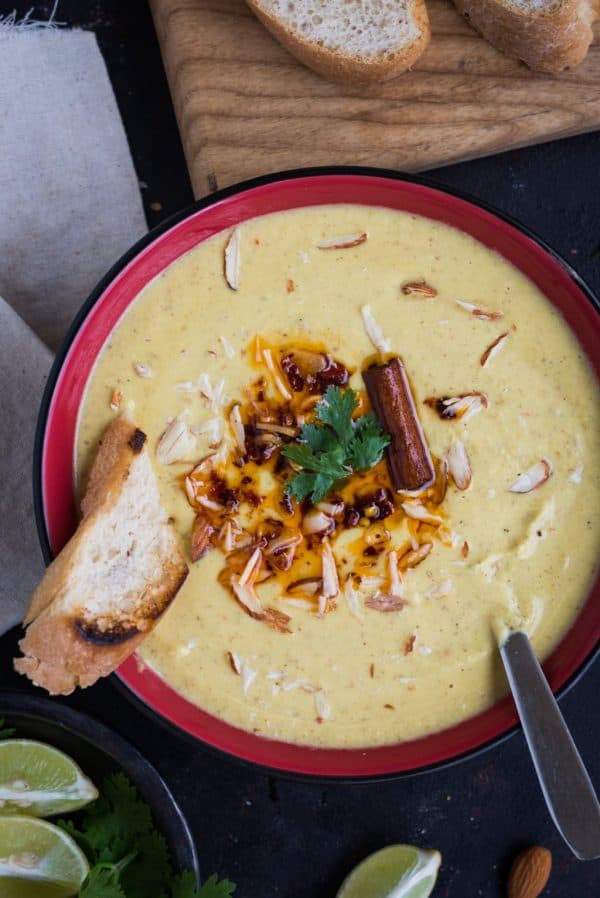 | | |
| --- | --- |
| | |
In a dry pan toast almond on low flame till aromatic. Remove from pan and soaak in 1/2 cup of water.

In the same pan add 1 tbspn oil. Add bay leaf, Cinammon Stick, cumin seeds and Coriander Seeds.

Add chopped garlic and chopped onion. Saute for a minutes.

Add cauliflower florets. Add turmeric powder.

On low-medium heat saute cauliflower utill it softens and almost cooked.

Once the cauliflower looks nice golden Brown in color and cooked through switch off the gas. Let the mixture cool

Remove leaf and Cinammon stick from the mixture. Keep aside.

Grind soaked almonds along with water and cooked cauliflower to a smooth paste.

Empty the cauliflower almond past to a pan. Add bay leaf and Cinammon stick back to the pan.

Add stock. Adjust the soup consistency as per preference by adding more stock if required. Bring the mixture to a boil.

Season with salt. Switch off the gas.

Divide the mixture among serving bowl.

To garnish with chili garlic oil while the soup is boiling in a small pan add a tsp oil.

Add sliced two garlic pods. A big pinch of chili flake. Switch off the gas. Spoon the flavoured oil on top of soup bowl.