Spicy Egg pepper fry  or Egg pepper masala is a popular dish in south India. Hard boiled Egg wedges roasted with onions ,curry leaves ,spices and off course loads of freshly ground peppers. Egg pepper fry goes very well with rice and even with parathans.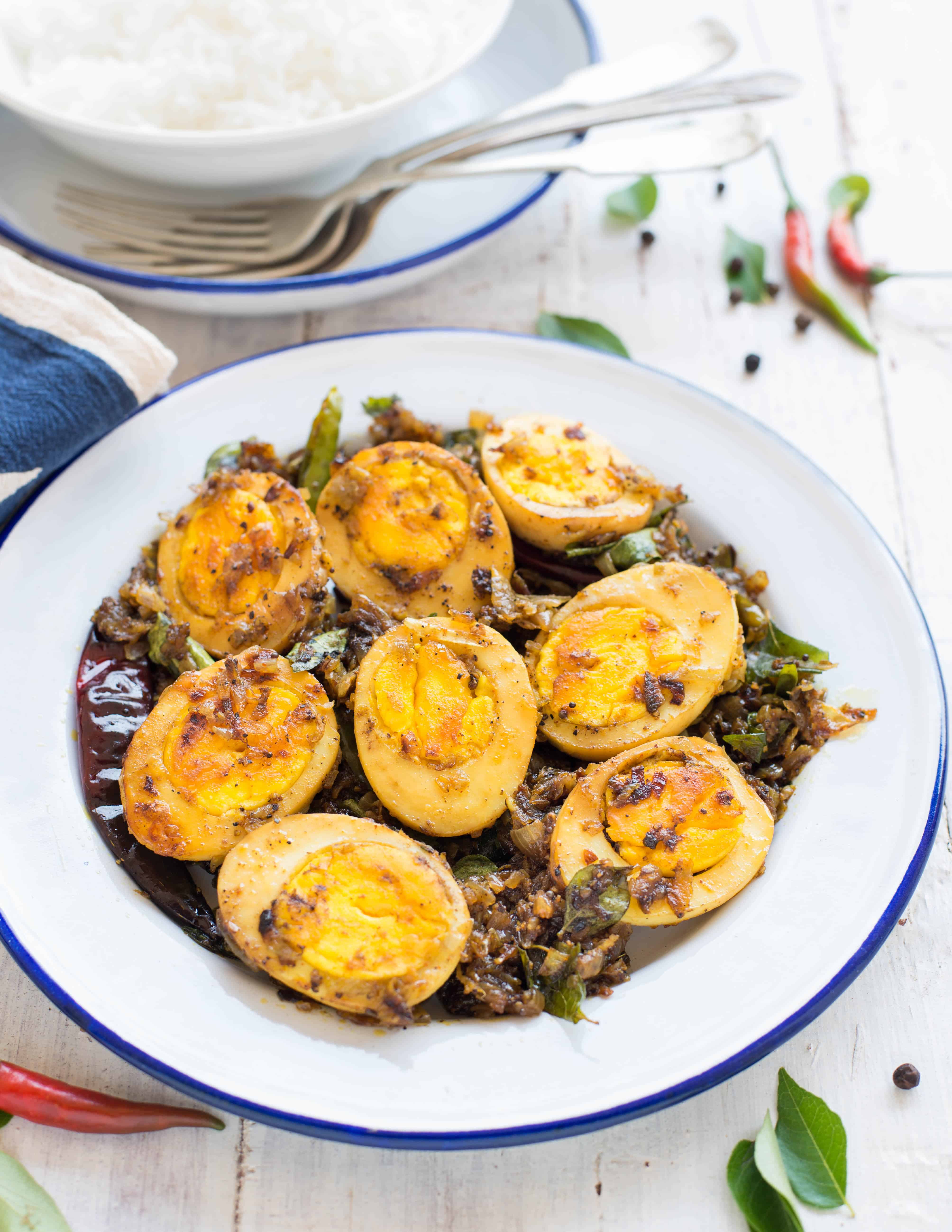 Lately I am watching my carbs in take and trying to introduce more fibers ,protein etc into my diet. For protein it is either chicken or egg. What I love about egg is you really don't need any kind of preparation. So when I forget to marinate the chicken or too lazy to cook ,eggs come to rescue.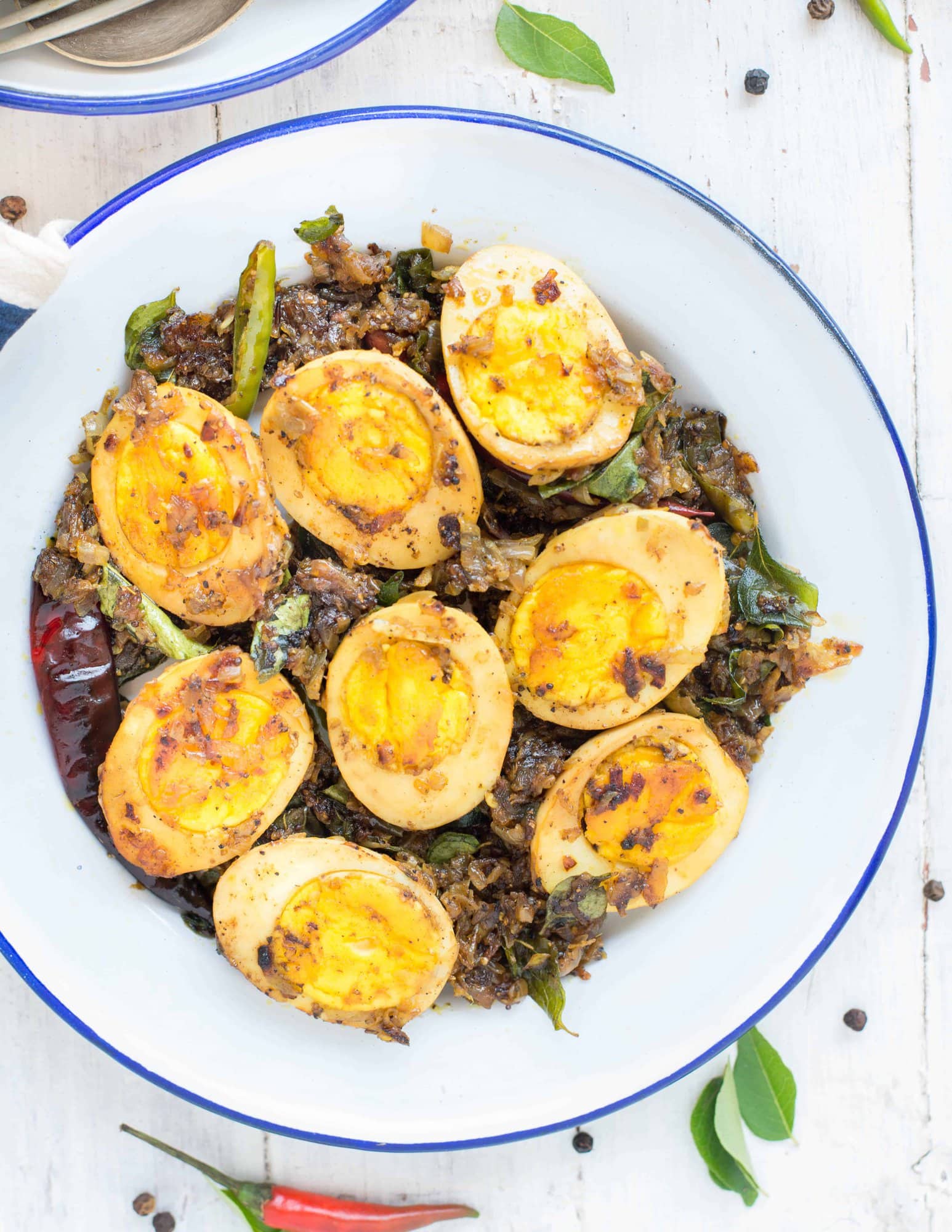 A simple poached egg to egg curry, we love egg in any form.I was wondering I haven't shared even a single recipe of egg on my blog. So when I made this egg pepper fry this weekend, I decided to share the recipe here. I have few more interesting recipe with egg which you can make in no time and they are so very delicious. We paired this spicy egg pepper fry with some hot white rice, rasam (Oh!! you know how much we love south Indian food). And believe me you won't really need anything else apart from rice, egg fry and rasam/sambar on your plate. We washed it all down with chilled buttermilk.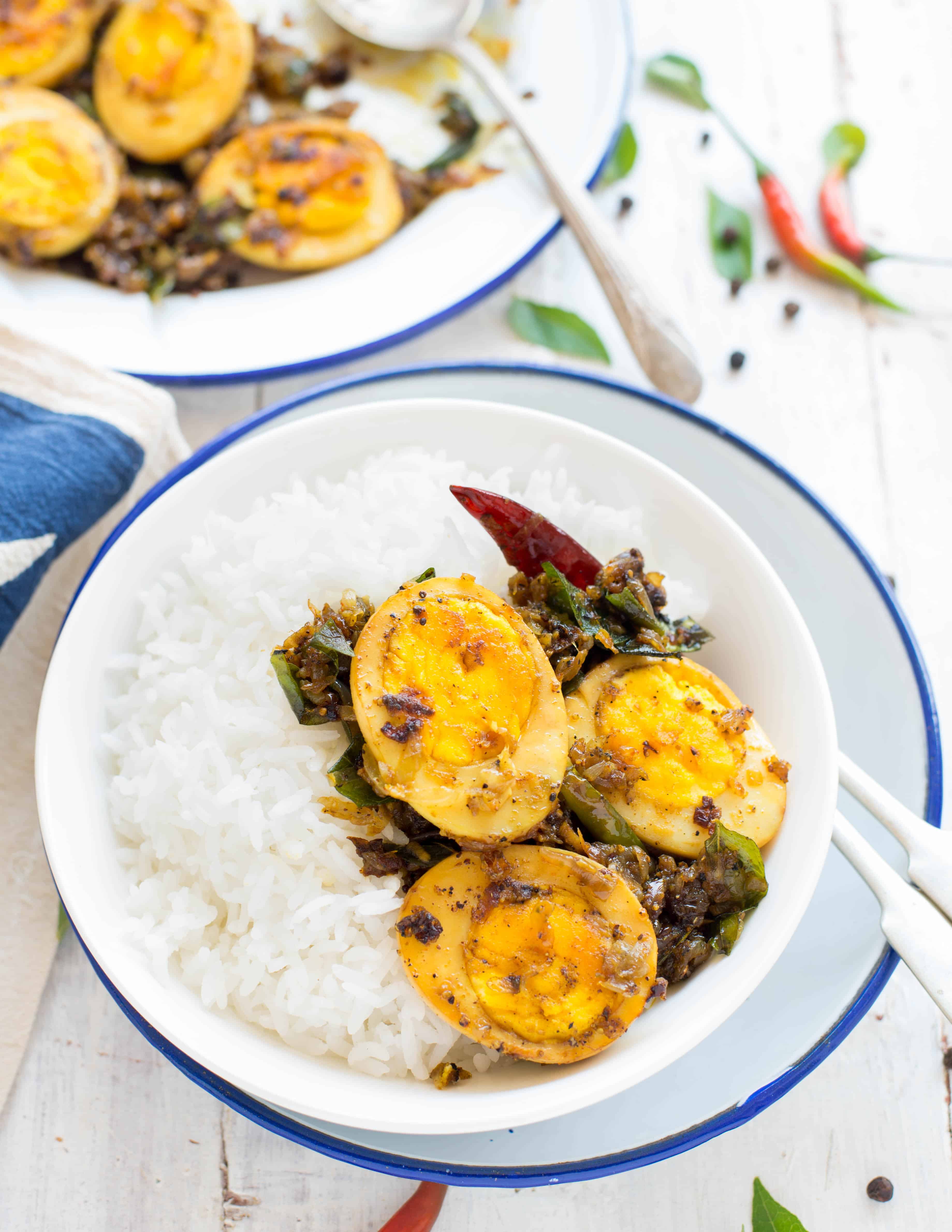 Save
Save
Save
Save
Save
Save
Save
Save
Save
Save
Save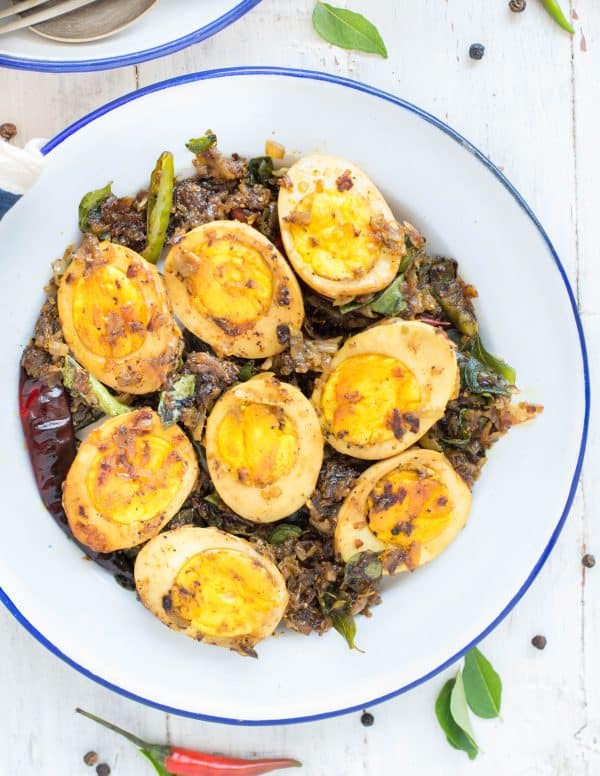 For pepper masala (Roast and grind)
Start by dry roasting the spices mentioned under pepper masala. Take care not to burn the spices. Once it cools down, make a fine powder in a mortar and pestle or coffee grinder.

In a pan add vegetable oil. Once hot add cumin seeds followed by dry red chili, lengthwise cut green chili and curry leaves. Fry for 30 seconds.

Add finely chopped onions. Sprinkle a pinch of salt to fasten the cooking process. Cook onions till they are soft and translucent.

Make a space at the center of the pan by moving the cooked onion to one side. Add ginger-garlic paste. Fry for 30 seconds.

Add turmeric powder, chili powder(if using) , garam masala/curry powder and the pepper masala powder. Fry for a minute. Sprinkle little water if you find the masala burning. Add salt to taste. Mix well.

Cut eggs length wise into two halves. Add to the pan cut side down. Let it cook for a couple of minutes. It should be lightly roasted.

Carefully turn the eggs and cook for another 2 minutes. Sprinkle little water in between to prevent the spices from burning.

Serve hot with white rice or parathans.
This recipe is very spicy. So adjust the spices used accordingly.
Sometime I add few drops of lemon juice or half chopped tomato to it. So you can experiment with for a change.