Grilled Vietnamese Prawns/Shrimps are succulent pieces of prawn marinated in lemongrass ,fish sauce ,spices  and grilled till golden brown. Refreshing lemon flavor, pungent fish sauce and aromatic spices makes these grilled prawns special.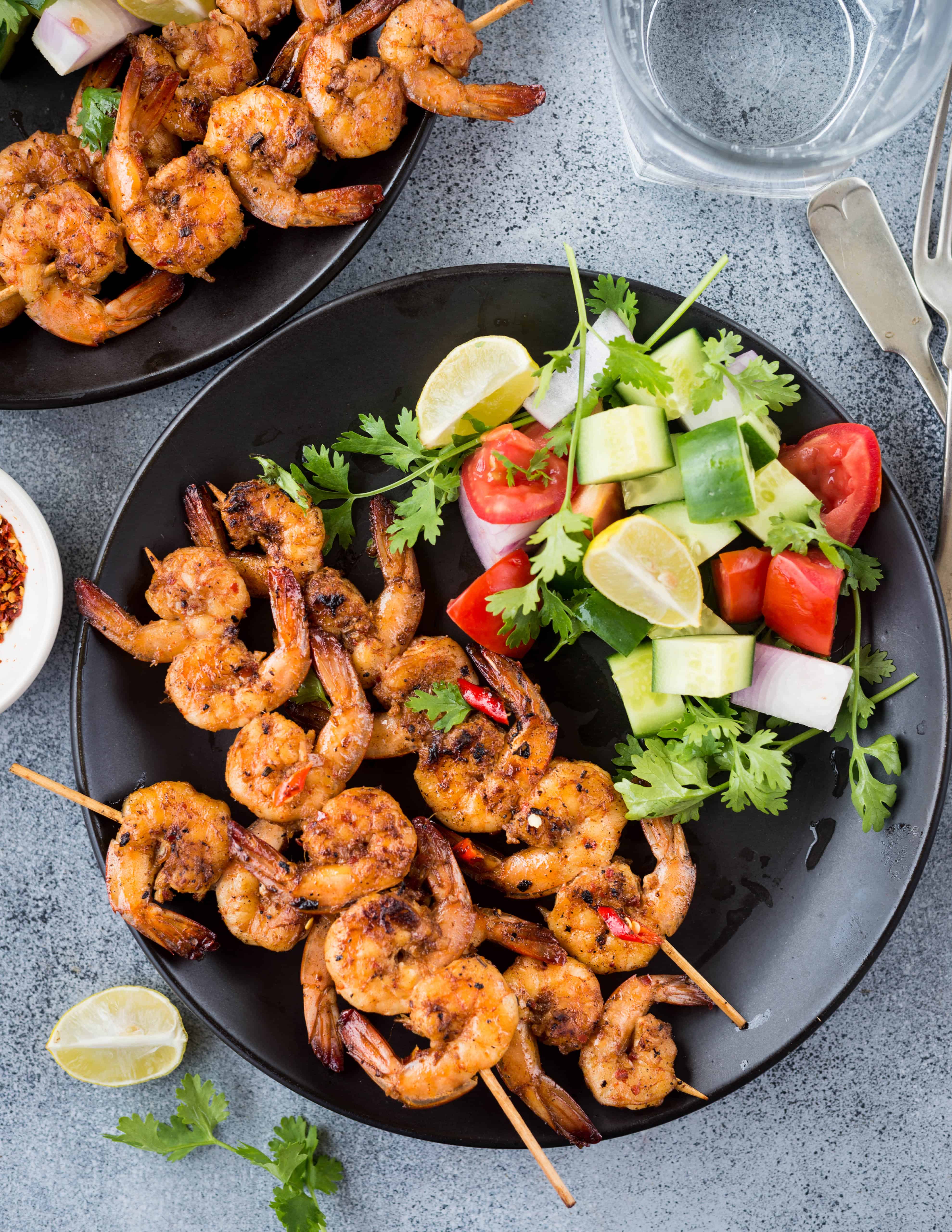 Few days back while browsing I stumbled upon this article which beautifully explains the Vietnamese cuisine. When it comes to Vietnamese cuisine ,all I can think about is the refreshing rice paper roll with sweet and spicy peanut sauce , that amazing creamy Vietnamese coffee or comforting Pho ( noodle soup in an aromatic broth).
But after reading the above article I got to know there is much more in Vietnamese cuisine.  The layers of flavor, usage of fresh herbs and the way food is influenced by its geography from north to south.
When few of my favorite ingredients are part of a cuisine, I knew I had make something inspired by Vietnamese flavors.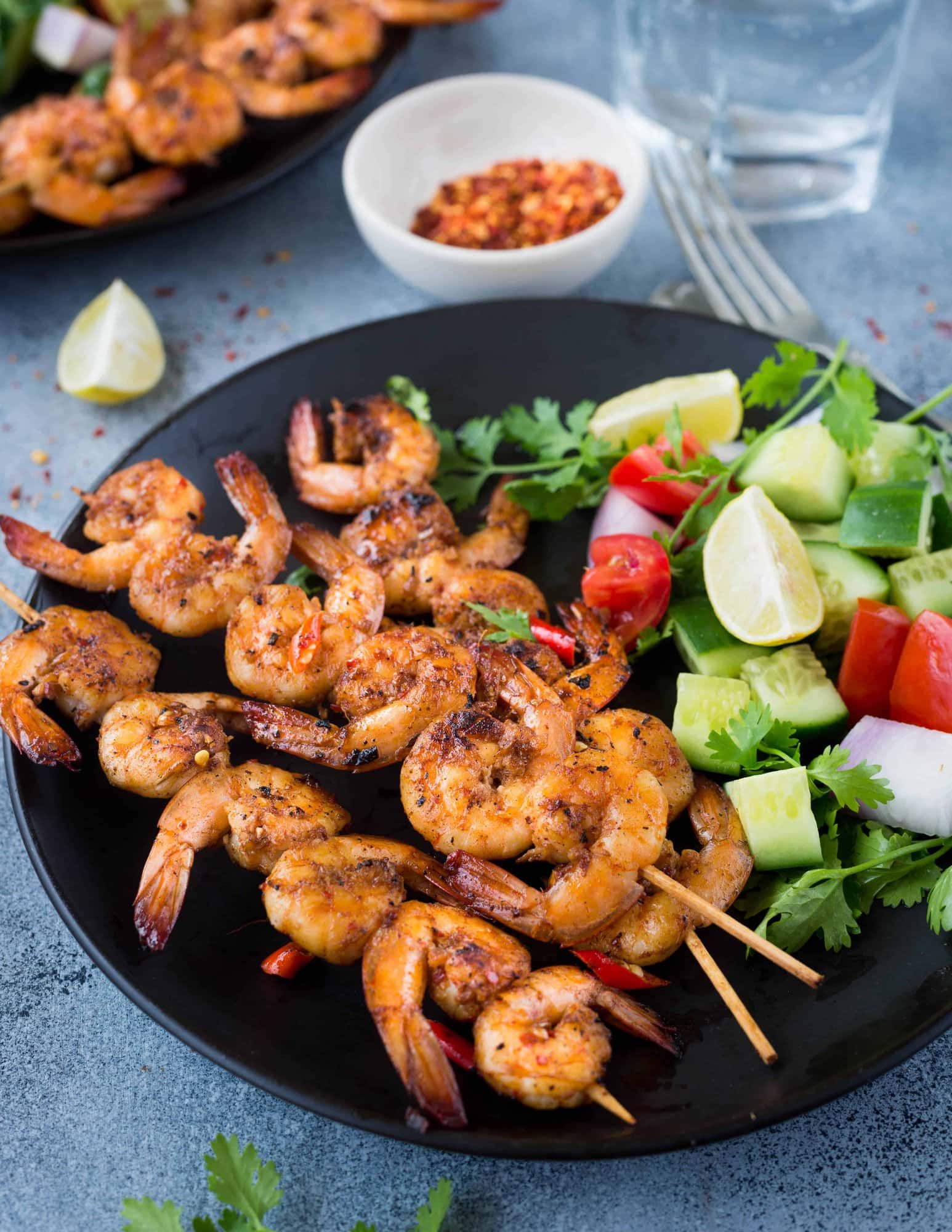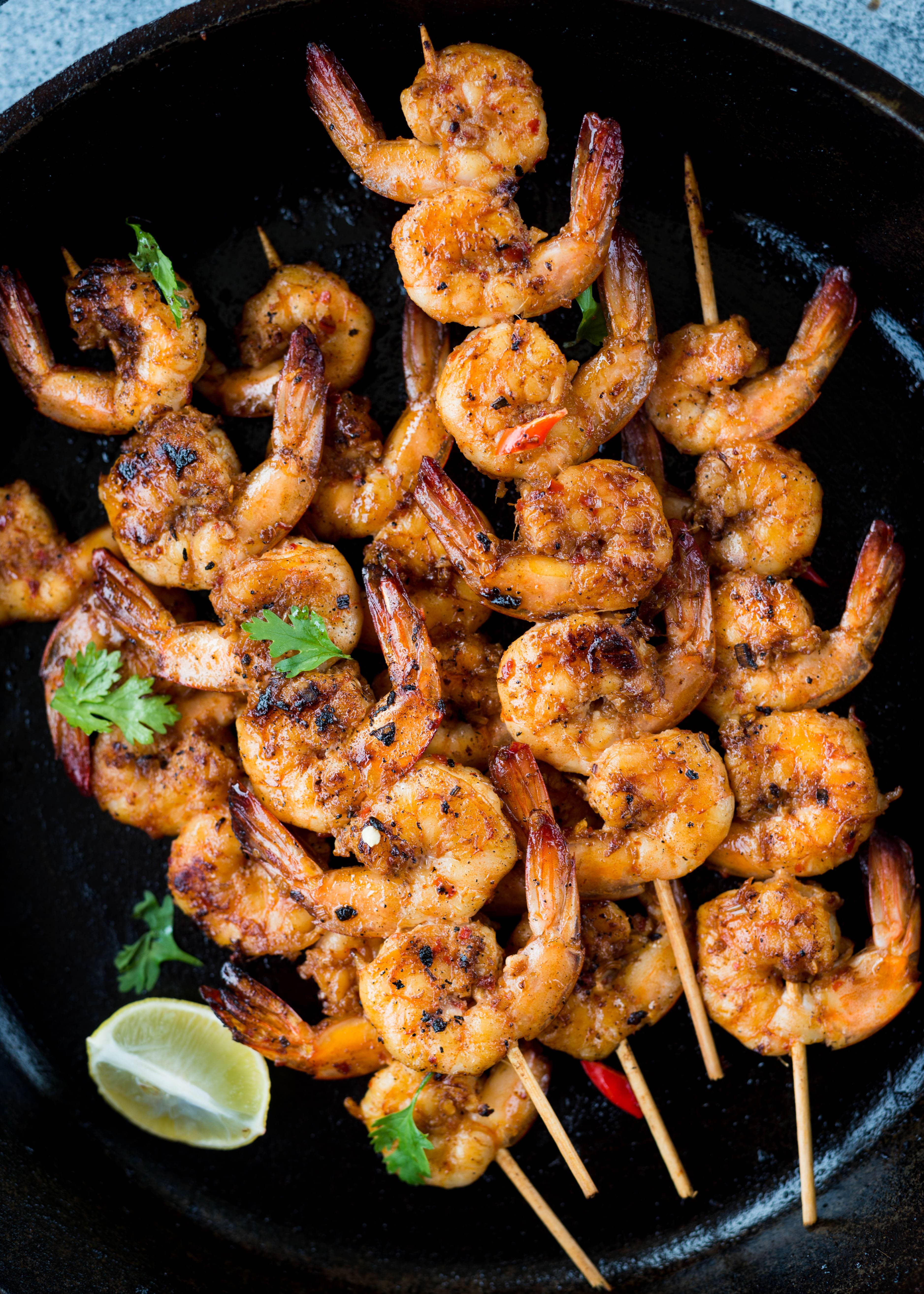 The marinade is made with basic pantry staples and its extremely aromatic. I marinaded the prawns for about one hour and then used my cast iron pan to grill them. These can also be grilled in barbecue. I would recommend  keeping the tails on (I love the crunch). Serve this as an appetizer. For me one more amazing recipe got added to my low carb recipe list. I had this with a serving of fresh salad and soft boiled eggs.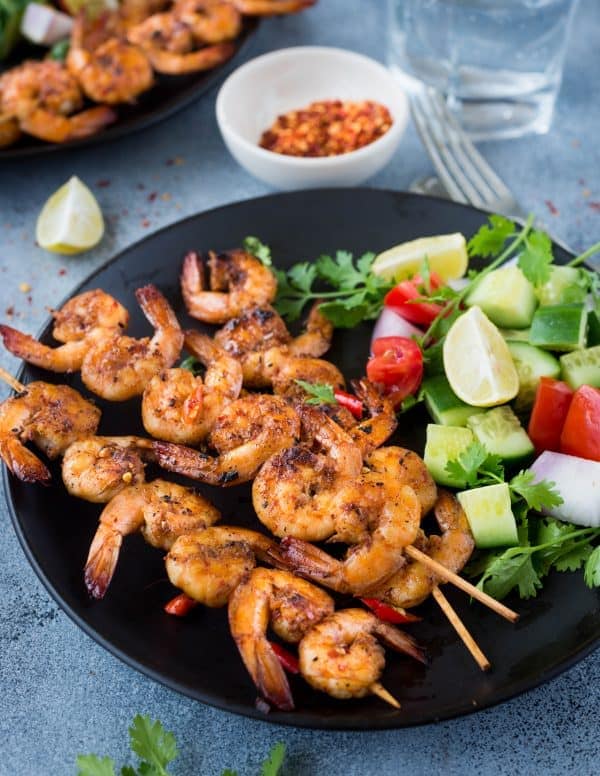 | | |
| --- | --- |
| | |
Mix all the ingredients mentioned above. Add the cleaned prawns. Marinate at least for 30 minutes.

Prepare the grill pan or barbecue by brushing some oil on it.

Carefully skewer the prawns. And grill each side for about 3-4 minutes. Blast in between with the remaining marinade to keep the prawns moist.

While serving garnish with fresh coriander leaves.