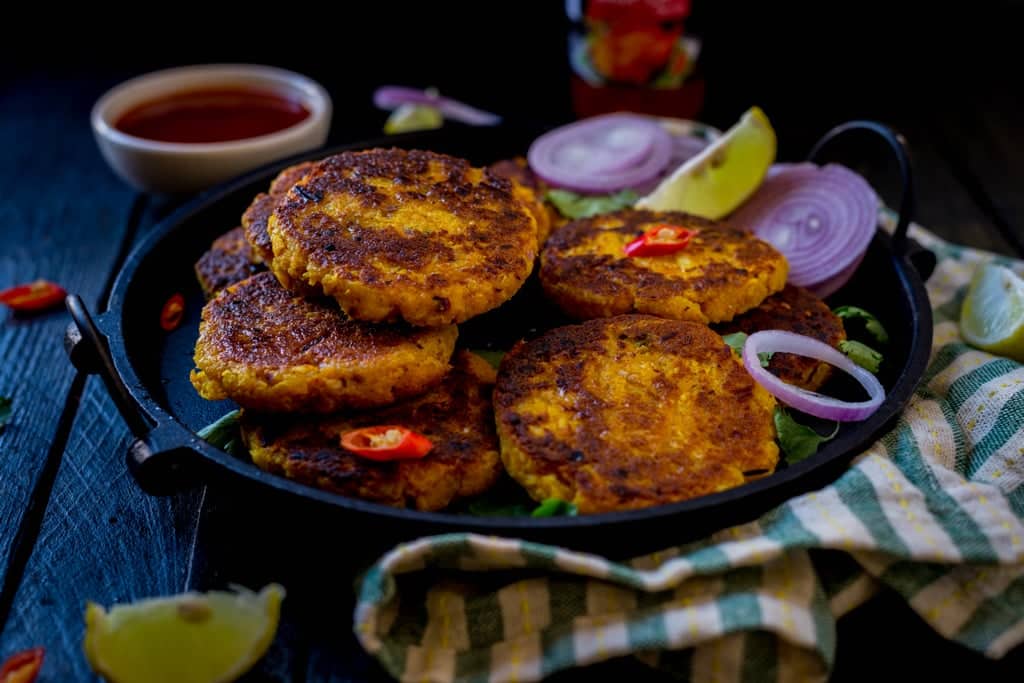 Today I am going to share a simple yet easy recipe with you all. These bhajas i.e. fritters I have been eating from childhood. Whenever there is extra coconut at home and we are in no mood to have anything sweet and bored with usual chutneys, my mother used to prepare these. Throw in grated coconut, spices, onion and these used to be a great side dish with rice. I remember we sisters used to munch on these as soon as my mother used to take them out of the pan.
Post marriage I learnt that these are my husbands favorite too. He absolutely loves these bhajas. My mother-in-law also adds chhena (fresh cottage cheese) to the mixture. I prepare this bhajas at least once in two weeks.  Chenna is kind of optional here but if added it definitely give lovely texture.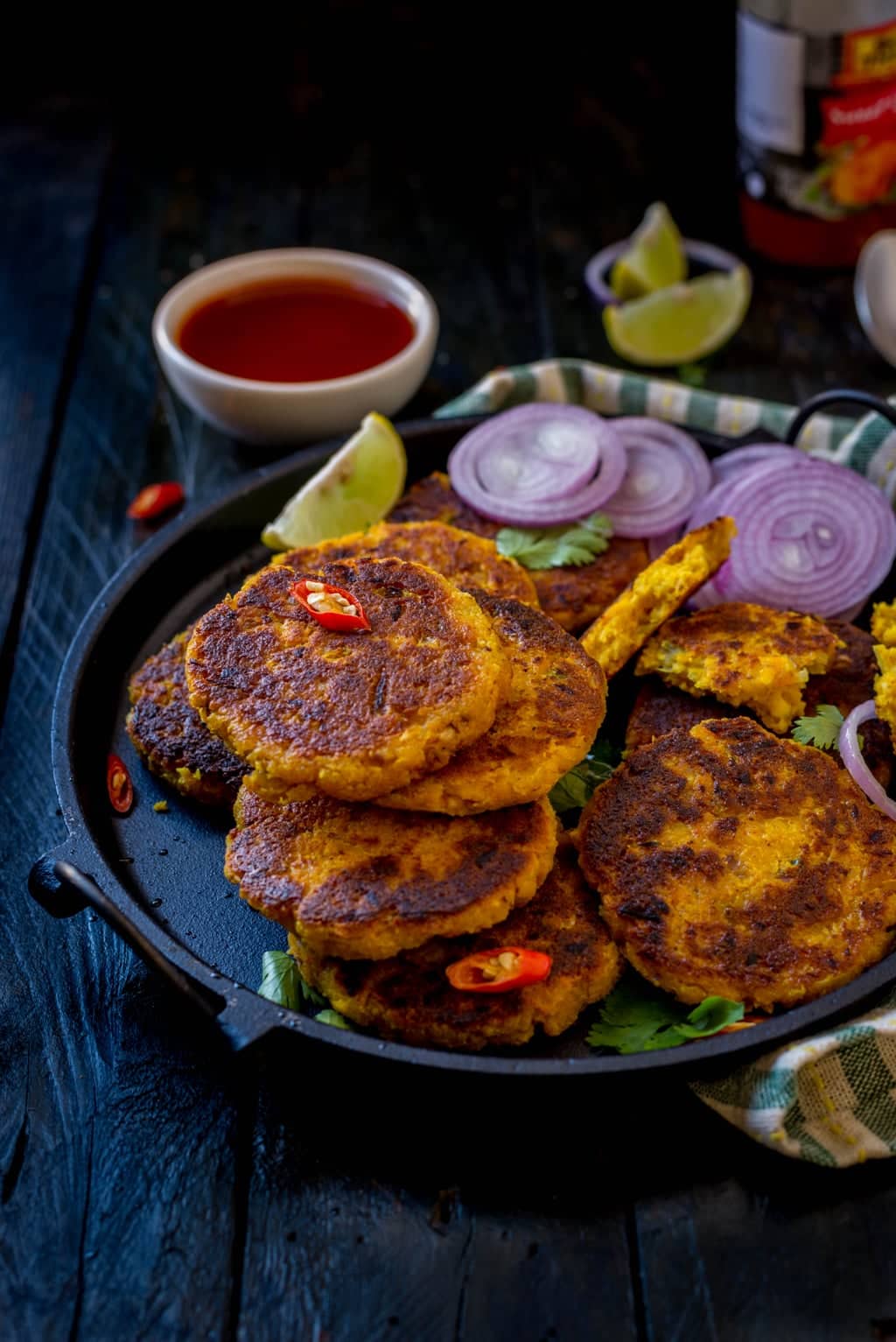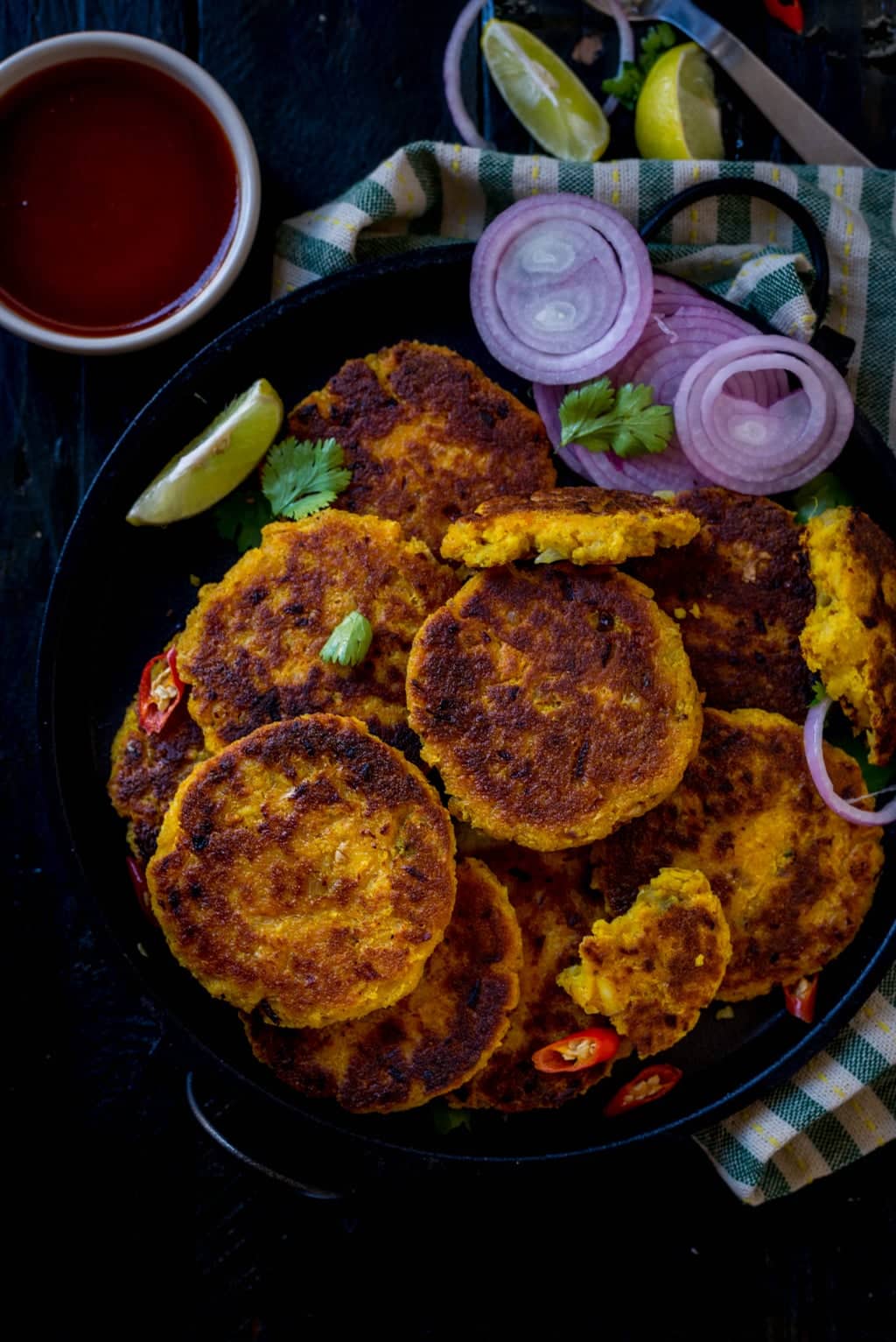 Save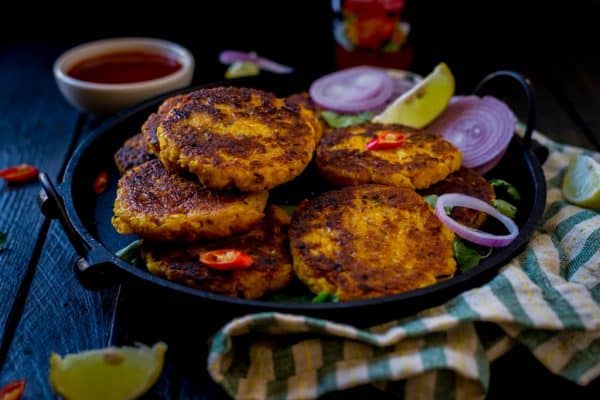 | | |
| --- | --- |
| | |
In a big mixing bowl, mix all of the above ingredients except oil. Adjust the seasoning. Add water to make a thick,not too dry mixture.

Make small golf size smooth ball. Gently press it in between the palms to give it a disc-like shape. Repaet with rest of the mixture.

Heat a frying pan. Add 2 -3 tbsp oil (for shallow frying) . Place 3-4 shaped discs on the pan. Let it cook on medium heat for 5-6 minutes. Flip using a spatula and cook for another 5-6 minutes.

Fry the shaped bhajas in batches. Serve hot.
Note:
1. Add water little at a time. If there is any water in chenna then you might not have to add any water.
2. I prepared 1/2 cup of  chenna from 600 ml of milk. You can also use store brought paneer.
Fry on medium heat. Cooking on high heat results in undercooked bhaja.