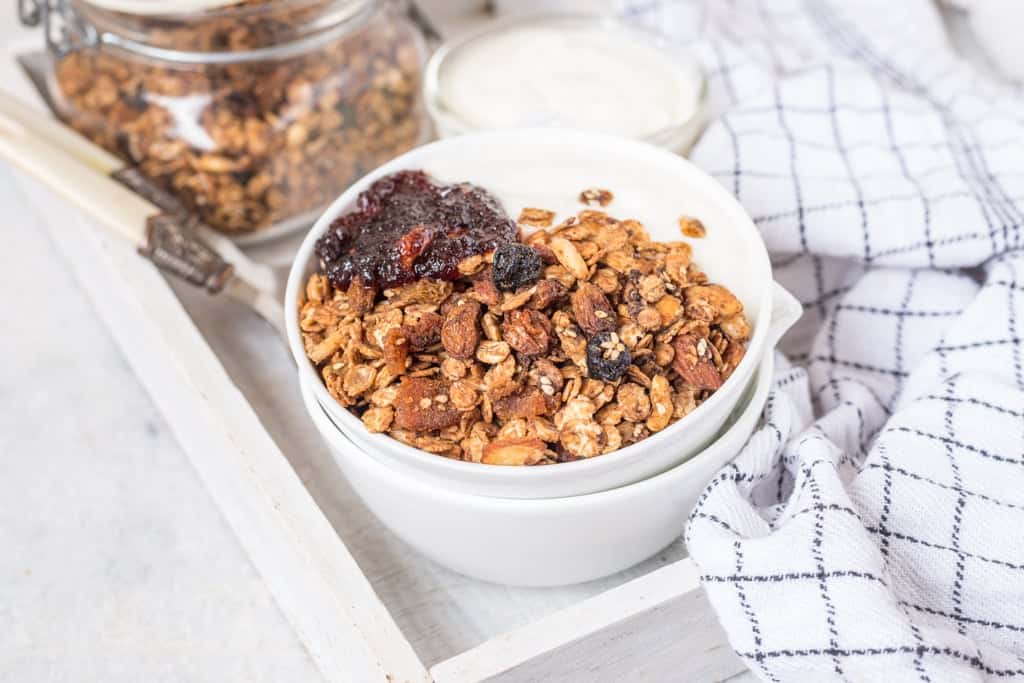 I am not much of a cereal loving person. I love my Indian breakfast say Idli, Dosa, Upma, just because I have grown up having that.So cornflakes, Oats (yes if it is in Indian Avatar), Museli is not my kinda breakfast. And when people say these things has lots of fiber which makes your tummy full for a longer time,I never felt the same ( saying that I am not offending anyone who loves having cereals). In fact, I start feeling hungry very fast.But I liked to munch on muslie like snacks throughout the day.
I come across lots of recipes of granolas, energy bars over the internet. And I wanted to give them a try for a long time. Recently got some whole wheat flakes from a gourmet store, with a hope to start a healthy eating habit. But it was lying in the cupboard for a while without any due attention.  I knew one of  the best ways to put those wheat flakes into use is to make granola. As granola doesn't need any specific recipe as such, I just scanned the pantry and have put almost everything that could go into granola. And I was not disappointed with the outcome.  We almost munched half of it as it is even before it was cooled  down properly.
Overall it was pretty good. Not too sweet, Peanut butter gives a nice twist, dark bitter chocolate chip  and toasted nuts in every spoon of it was really good. Next, I am planning to make a savoury granola,let's see how it will work.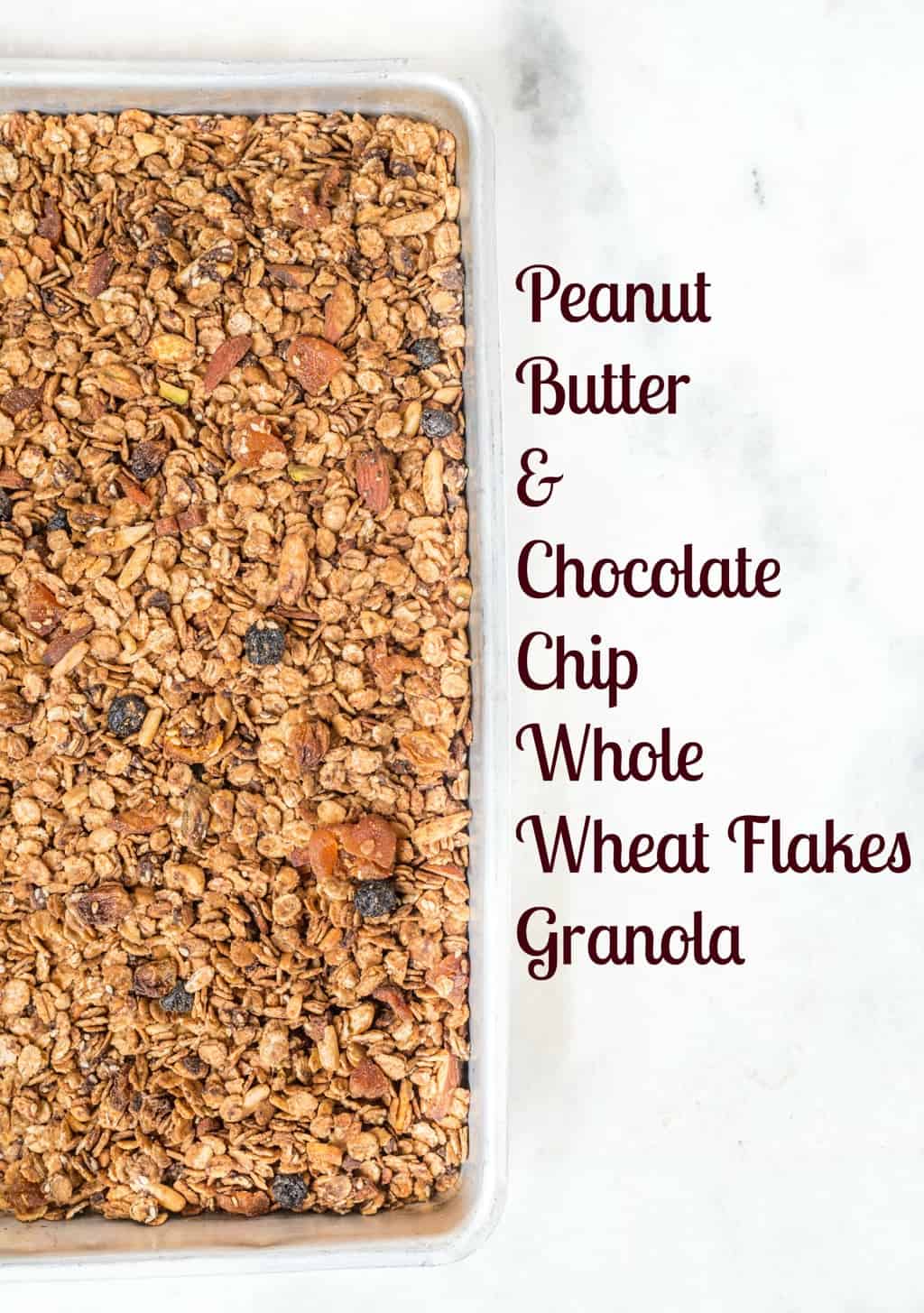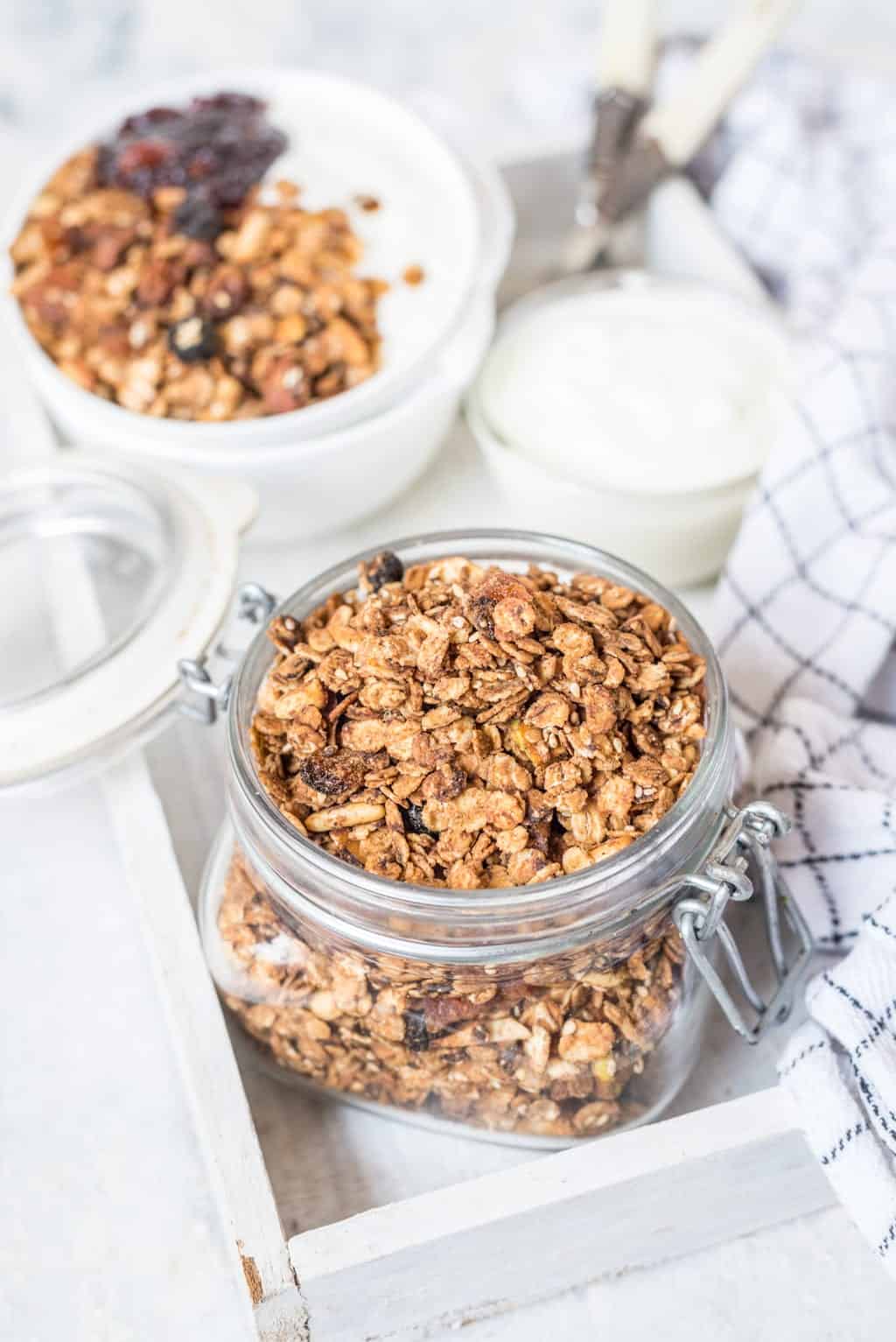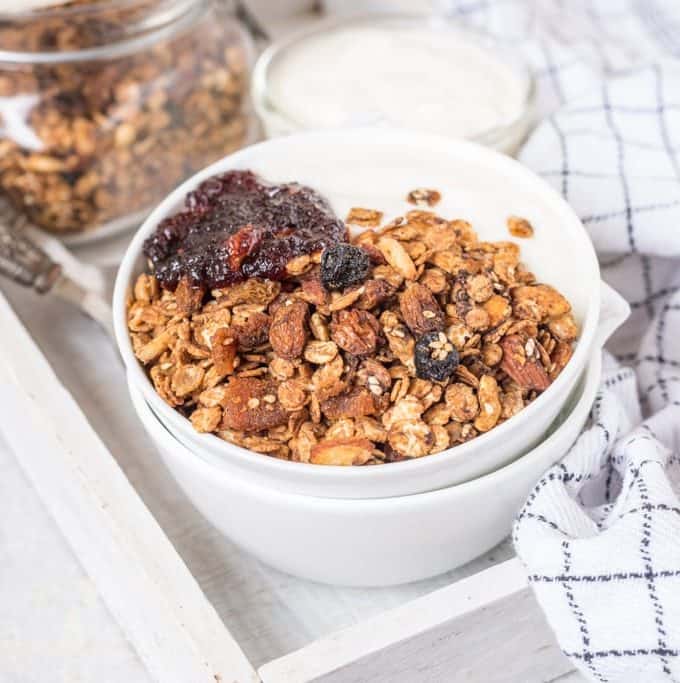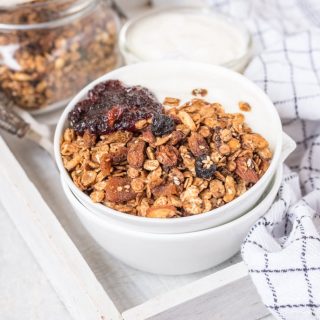 Peanut Butter And Chocolate Chip Whole Wheat Flakes Granola
NO SUGAR PEANUT BUTTER AND CHOCOLATE CHIP WHOLE WHEAT FLAKES GRANOLA. YOU WOULD GET ADDICTED TO THIS
Print
Pin
Rate
Ingredients
Dry Ingredients
3

Cups

Whole wheat

flake

1

Cup

nuts

Assorted (I used almond, Cashew, pine )

1/2

Cup

dry fruits

Assorted ( I used blueberries, apricot, raisin, fig)

1/2

Cup

Dark chocolate

chips

1/4

Cup

Sesame seeds
Wet Ingredients
1/4

Cup

Peanut butter

1/4

Cup

Honey

1/2

tsp

salt

1/2

tablespoon

butter

Melted

1

teaspoon

Cinnamon

powder

1/2

teaspoon

ginger

Dry powder
Instructions
Preheat oven to 180-degree celsius.

In a big mixing bowl mix all dry ingredients.

In another small bowl add all ingredients mentioned under wet ingredients. Pour the mixture into the dry ingredients. Mix well using both the hands.

Spread a layer in a rectangular baking tray. Bake for 30 minutes. Scrap the bottom in between a couple of times to avoid burning of peanut butter or sticking to the bottom.

Let it cool completely and store in an air-tight container.