Hey there, Welcome to TheFlavoursOfKitchen.
We are Subhasmita & Debasis. Subha is the recipe developer, editor, and photographer while Debasis shares the responsibility of the content writer and is the developer behind this blog. We are obsessed with Foodland and love to explore food and recipes from cuisines across the world. The food that we find interesting and love to make finds its way to the blog here.
Our obsession with food has been passed down from our parents who are avid food lovers.
This blog has been visited and admired by five million food lovers over the years and the effort we put in producing and sharing the delicious recipes has been very rewarding and satisfactory.
Start of TFOK
Subha has been enticed with cooking for over two decades and you will find it a passion among all members of our family. We just love good food and nothing gives such pleasure as that of a tasty dish made and shared among family and friends.
This love for cooking and sharing has led to numerous parties and get-togethers for friends and families.
We purchased a new camera after the birth of kanisha to capture all the sweet little moments with her. That incidental purchase also ignited a desire to record and document the dishes that we cook at home. One thing led to another and TheFlavoursOfKitchen was started in 2014 to document all the recipes and share them with the world.
Blogging our own recipes gave us unbridled joy and got the creative juices flowing with discovering new cuisines, food preparations, and experimenting in our own kitchen. To us, cooking is addictive and meditative. We can recall various times when cooking and exploring the food has been a real stressbuster through difficult times.
This little food blow has now grown with hundreds of recipes catering to various cuisines on the site. So many videos were shot and pictures were taken over the years covering every detail so any home cook of any skill level can read through, watch and reproduce the same dish in their kitchens.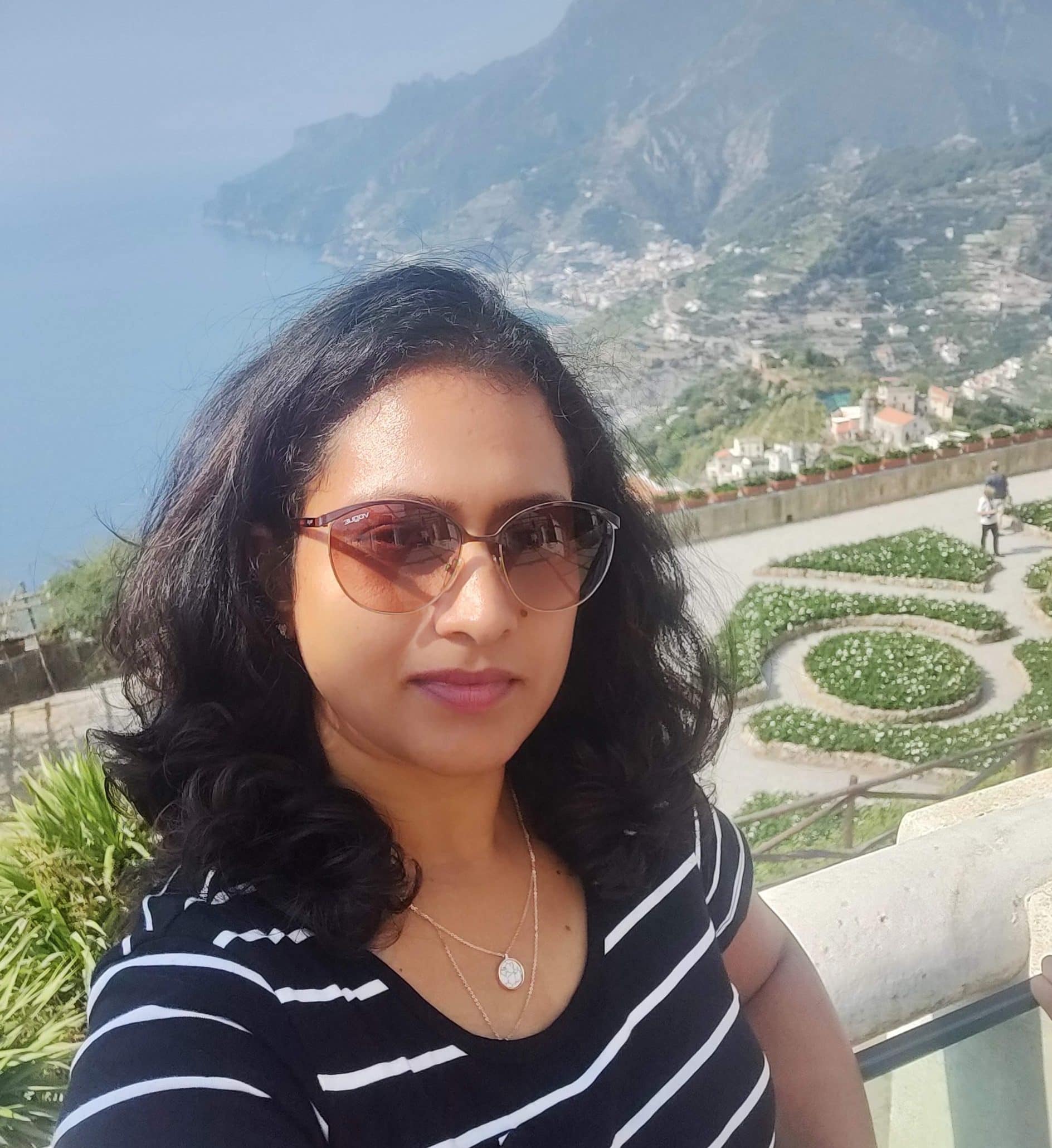 Meet us
Subha
I have taken to cooking since I was a little girl and helping my mom in the kitchen. That was my only hobby and many cherishable memories of my growing up years are in the kitchen and relishing food with my family.
I have worked in multinational companies in IT but food was my first calling and after a decade in my professional career, I couldn't refuse the call anymore. I started cooking and publishing recipes along with work for the first few years and when the little site grew to demand more of my time, I didn't have a second thought about putting all my effort and time into this.
We had also been food manufacturers with our very own brand of pizza dough and products. That experience had been very enriching and taught us a lot about the food and beverage industry.
Photography is another passion of mine and I have carried out professional photography assignments for other food manufacturers and commerce sites.
I feel so blessed to have chosen this path and career and all this started from jotting down my loved and well-tested recipes online in 2014. This blog has been the 'Zone' that I get back to during the highs and lows of everyday life.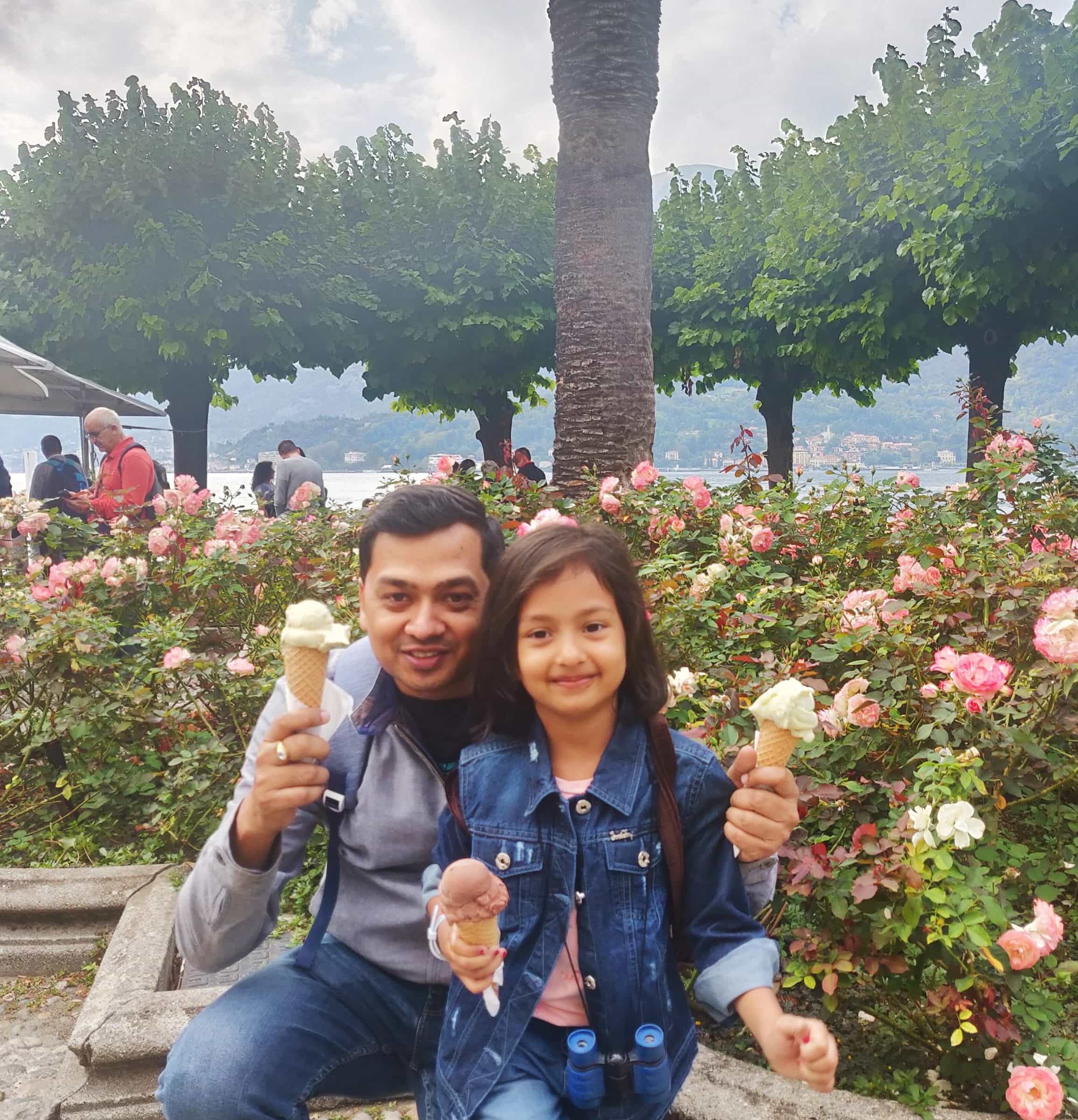 Debasis
I am an avid home cook and lover of all things food-related.
Rolling the camera, cooking as a couple, and writing about food are what excites me.
With managerial experience and professional indulgence in data science in the IT industry for 15 years, I manage the digital platform and its operations and maintenance.
Kanisha
Our 8-year-old daughter carries the title of 'Official food taster'. She shares our passion for food and has developed a great taste. Not only does she enjoy all that Subha makes in the kitchen, but she also encourages and critiques giving her honest feedback.
Keep in Touch
You can reach out by email at subha@theflavoursofkitchen.com. You can also subscribe to get recipes delivered via email so you don't miss any delicious ideas to put great food on the table.
You can follow TFOK on Instagram, Pinterest, and Facebook too. You can also follow my YouTube channel.
Hope this culinary journey together that we have here continues forever……