This post may include affiliate links that earn us a small commission.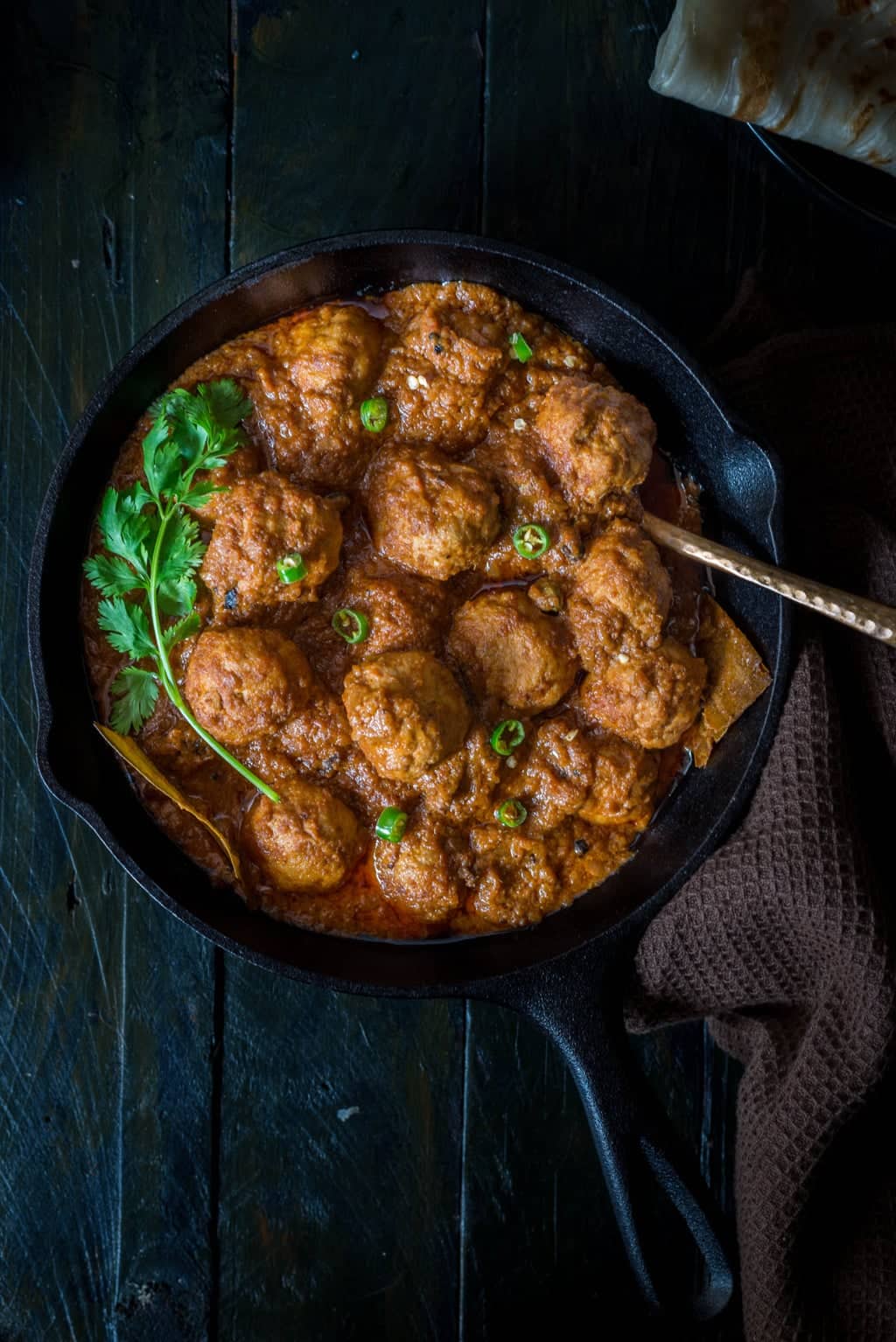 Flavours In Your Inbox
Subscribe for recipes straight to your inbox
I have been away from blogging and social media from a while now.It was my sisters wedding and I was having a gala time with my family. Its been 12 long years I am staying away from my parents and even the thought of visiting them excites me. Chit chatting with the sisters, revisiting the childhood memories, ohh so yummy food by mom and lots of pampering by parents. So now you know why I was away from blooging. I really didn't feel like sitting with laptop.It felt like real vacation when you are away from your routine thing. But every good thing comes to an end,so is this awesome vacation. But In all these I certainly missed my blog and all you beautiful readers.
Now that I am back,I have lots of delicious recipe to share. I will also be sharing few recipes keeping in mind the upcoming holiday season.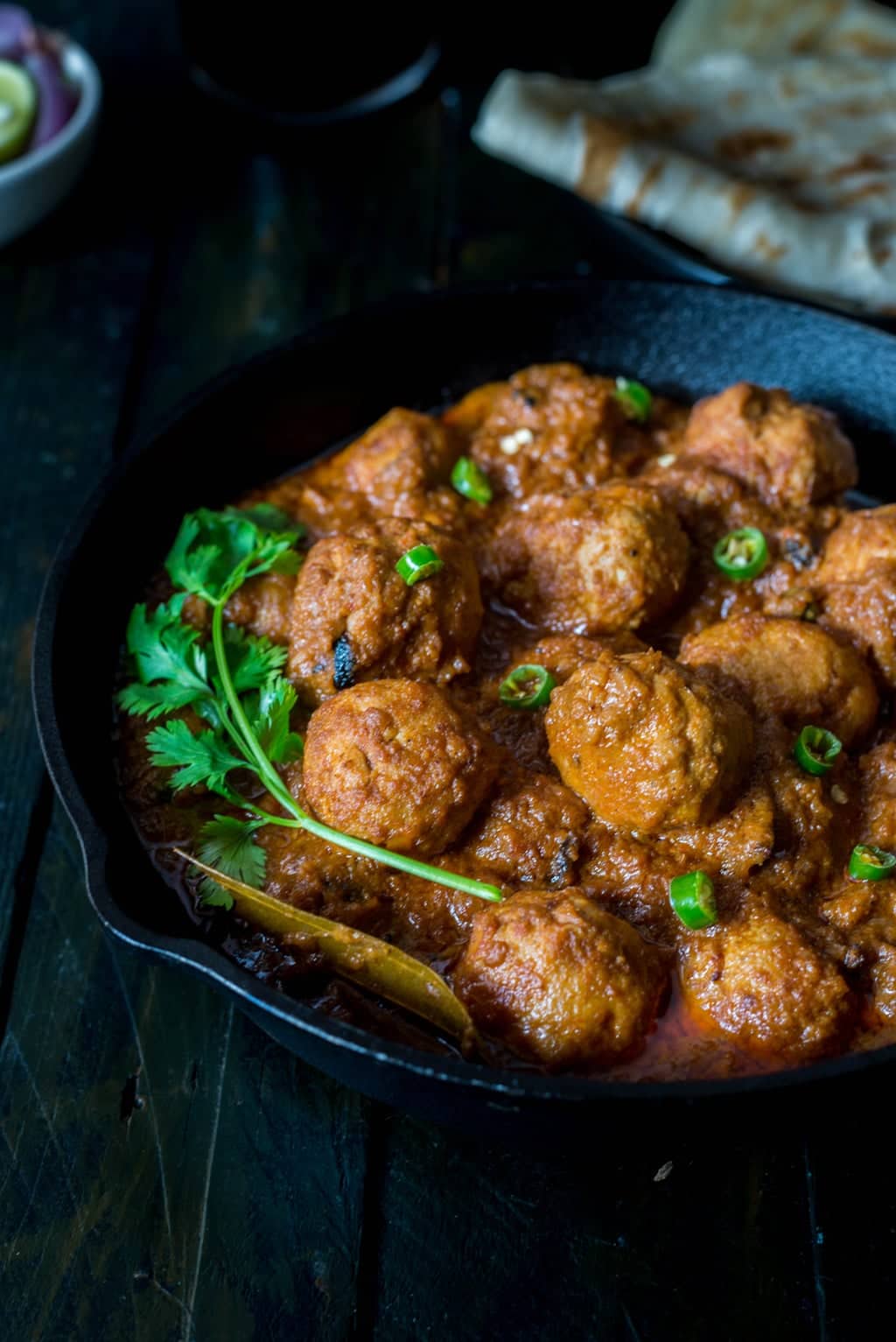 I had prepared this creamy Chicken Koftas before I left for vacation. Most of us prefer a relaxing sunday,less of cooking. Whereas I go for dishes that needs quite a lot of time for preparing. Because Sunday is the only day I can spend enough time in my kitchen.
This curry is rich,creamy with tender meatballs in it. It took a good time of mine to prepare but when I saw the plates were licked clean all effort seemed worth. There was some leftover and I had it the next day. Believe me it tasted even better with all mature flavours.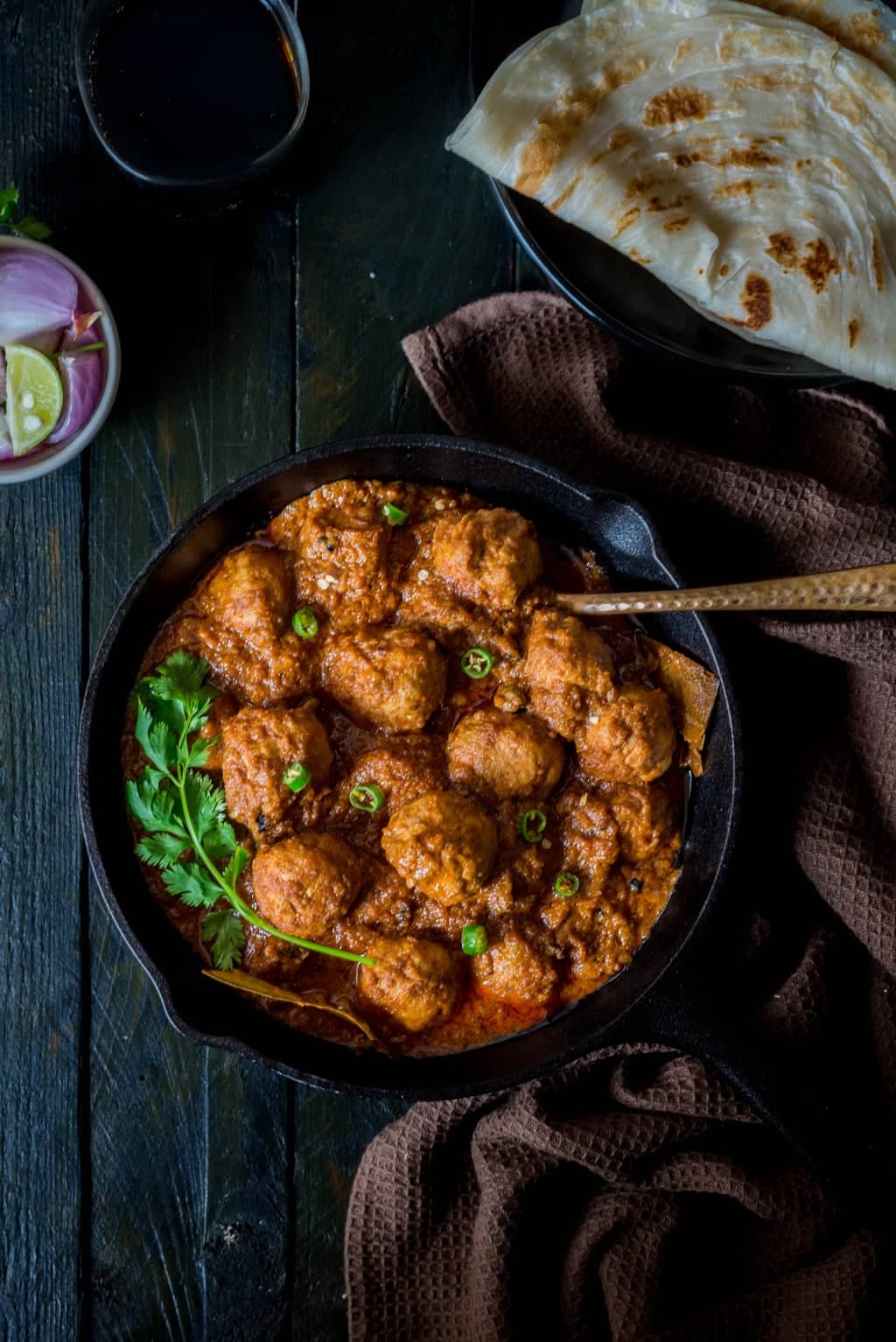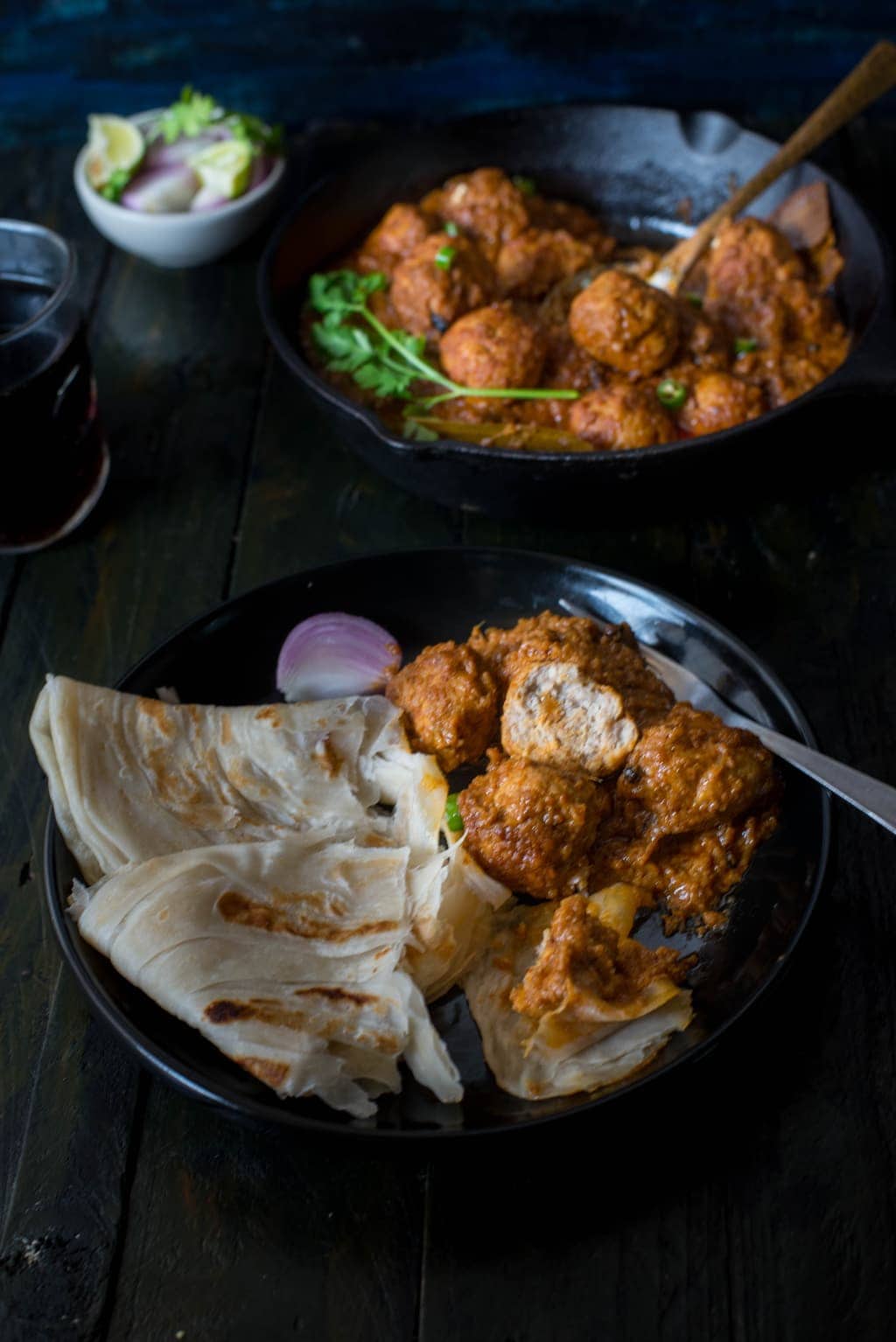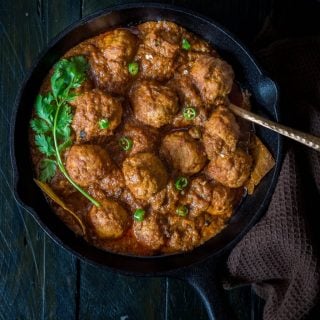 Chicken Kofta
Creamy and  Rich Chicken Kofta curry in Indian Spices
Ingredients
Chicken For Kofta
500 gm Chicken Mince
1 tspn Ginger Paste
1 tspn Garlic paste
1 tbspn Onion paste
1 tspn garam Masala
2 Gram flour (Besan) roasted tbspns
to taste salt (bit less,as there is slat in gravy)
For Gravy
3 tbsps Ghee
4 onions Medium sized
1 Tomato medium
1 tbsp Poppy seeds
12 Almonds , Soaked overnight
½ tbsp Coriander seeds
1 tspn Cumin
5 cardamom Green
5 cloves
2 inches Cinnamon
5 - 6 chillies dry red
1 tsp turmeric
1 bay leaf
1 tbspn Ginger Garlic paste
1 tspn Garam masala
2 green chilli chopped
Coriander leaves for garnishing
Instructions
Heat enough oil in a pan. Make thin slices of onion and deep fry till the onions are crisp and golden in color. Let it cool. (This can be done ahead and refrigerated till used)

In a pan dry roast poppy seeds, coriander, cumin, cardamom, cloves, cinnamon, red chillies until aromatic. Add soaked and peeled almonds,turmeric powder. Add enough water to make a smooth thick paste.

Grind fried onion to a thick paste.

Mix all the ingredients mentioned under kofta. Pinch small portions and make balls.

In a small pan add 1 tbsp ghee. When the pan is really hot add a batch of chicken balls. Sear them for about 3-4 minutes in high heat. Repeat with rest of the balls. Keep aside.

In the same pan add rest of the ghee. Add ginger garlic paste. Fry till raw smell is gone.

Add poppy seed and almond paste. Fry till the raw smell is gone and oil starts coming out.

Add chopped tomatoes. Saute till tomatoes are cooked. Add fried onion paste. Mix well.Saute for couple of minutes.Add chopped green chillies,garam masala.

Add water for the desired consistency.Add salt per taste. Once the gravy comes to a boil add the koftas. Let it cook in medium heat for 7-8 minutes.

Serve hot with rice or paratha.And you know I got my new Lodge Cast Iron pan. I had been waiting to get one since a long time but it wasn't available in India. But now the good news is it is available in Amazon now. If you would like to know what's so special about Lodge Cast Iron pan then go though the following post from theKitchn How Lodge Cast Iron Skillets Are Made in Tennessee