Orange Cranberry Bread Pudding
This post may include affiliate links that earn us a small commission.
Warm Orange Cranberry Bread Pudding with a gooey custard-like center and a crispy top is a delicious dessert everyone would love. Top it with orange glaze while serving.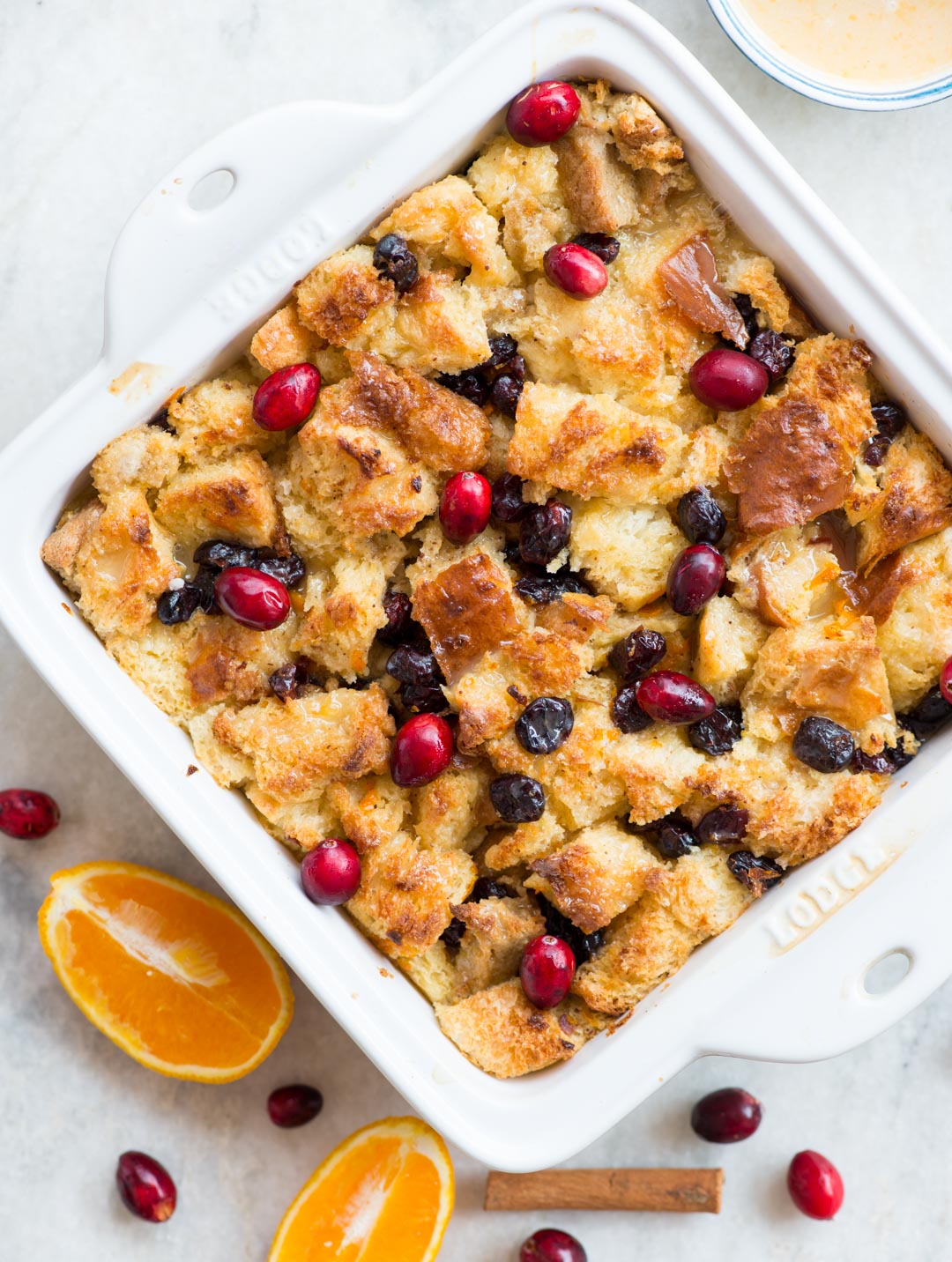 This simple and classic Bread Pudding is a childhood favourite. With a gooey soft centre and crusty top, the flavours are simple. In this Orange Cranberry Bread Pudding, I swapped raisin with cranberries. Add fresh orange zest and juice to lift the flavours.
Flavours In Your Inbox
Subscribe for recipes straight to your inbox
I remember my mom whipping up this in just 10 minutes with a couple of day-old bread for a quick dessert. There were no precise measurements she used to follow. She used to make sure the bread pieces are well soaked with milk and egg mixture.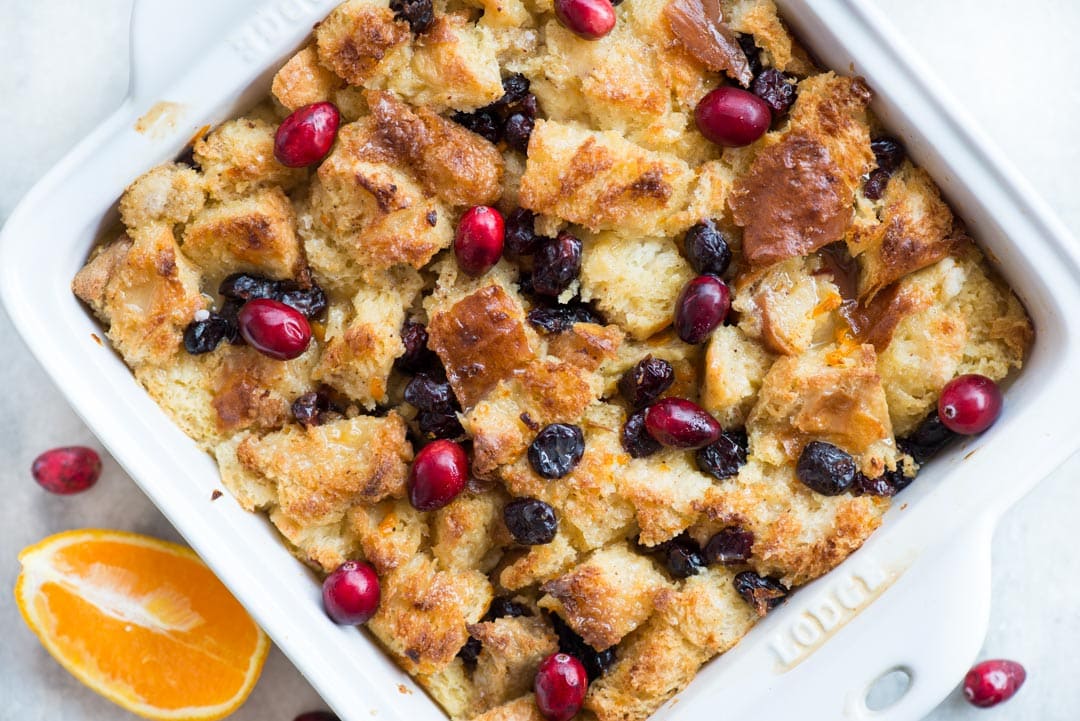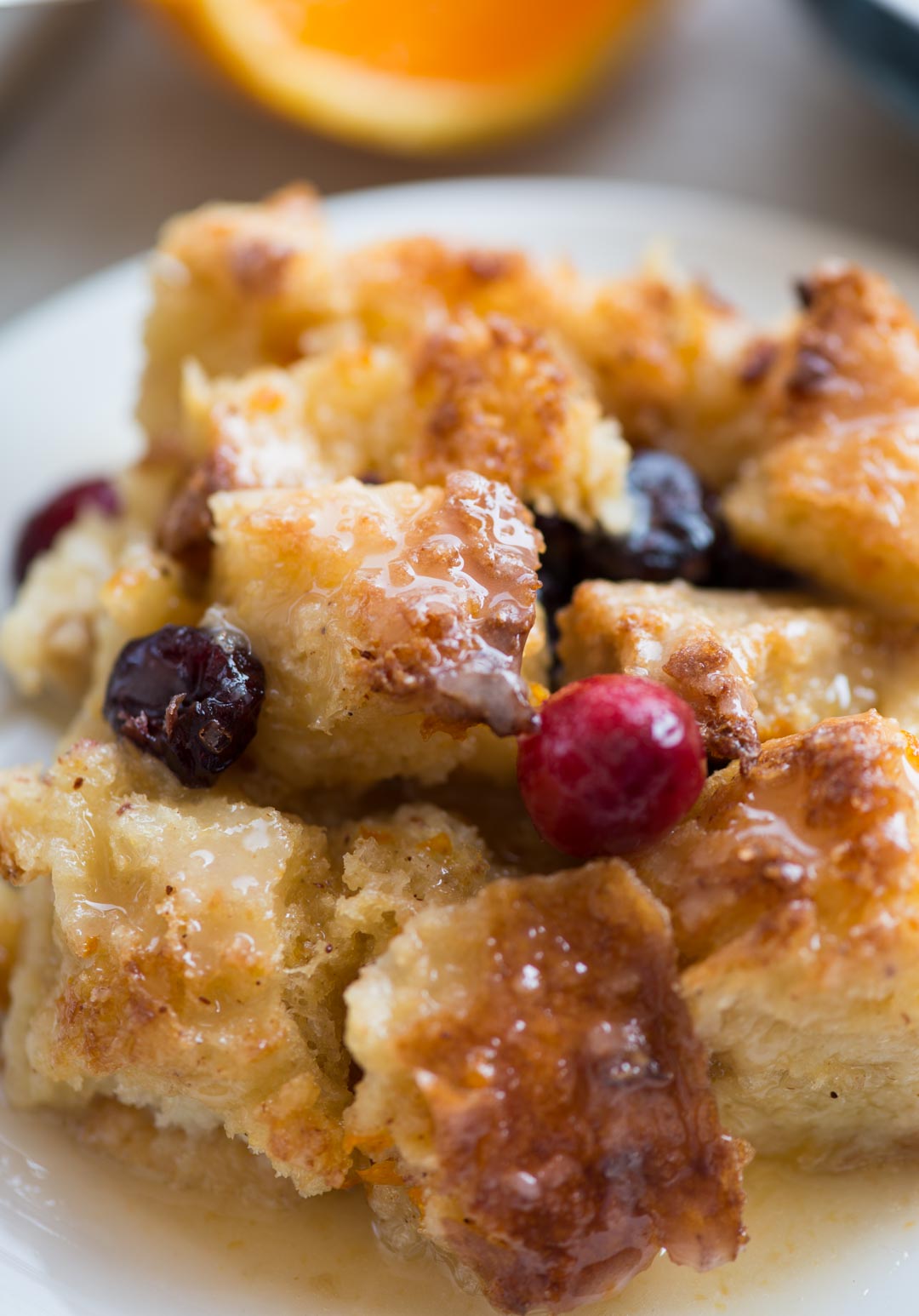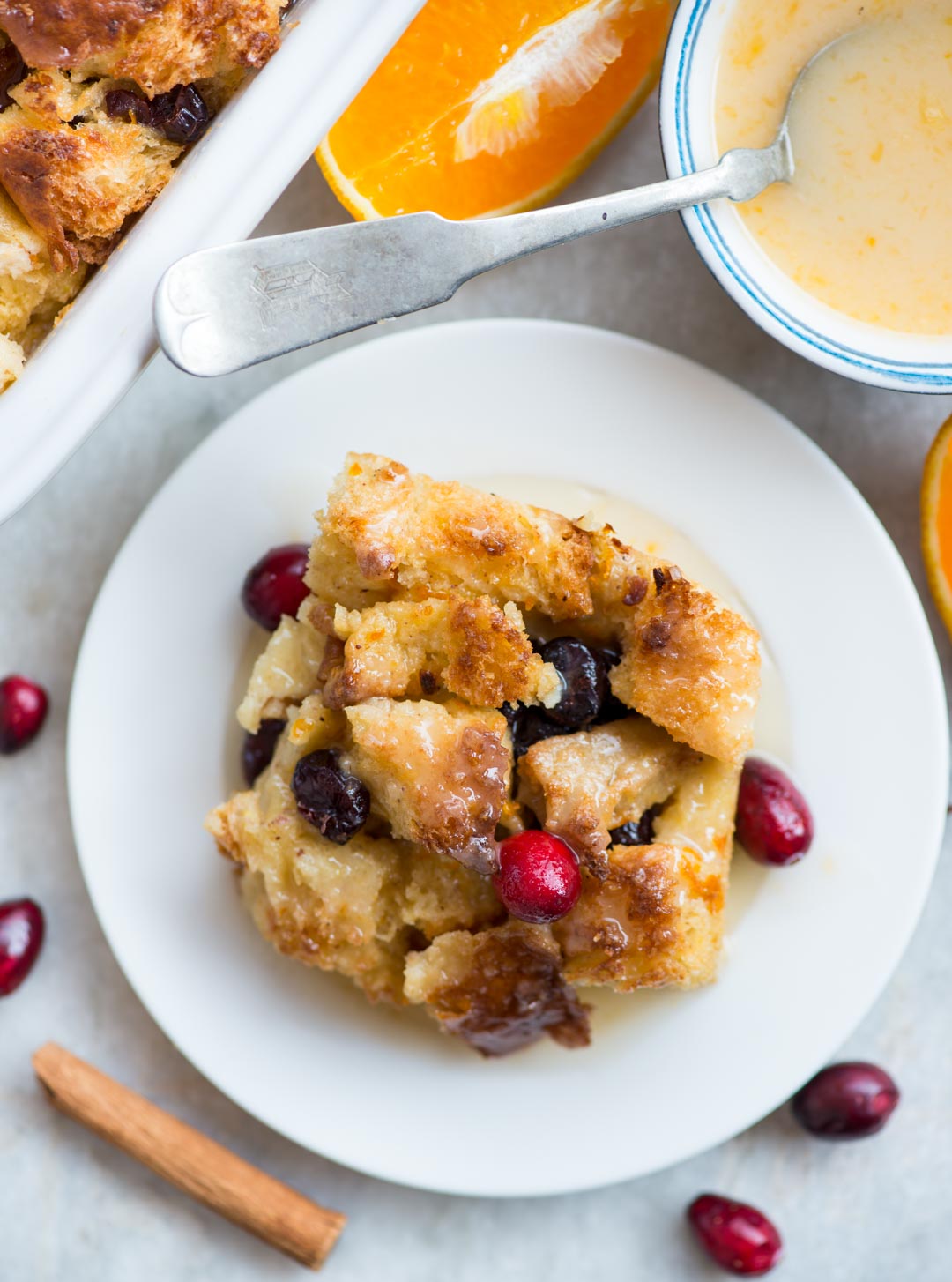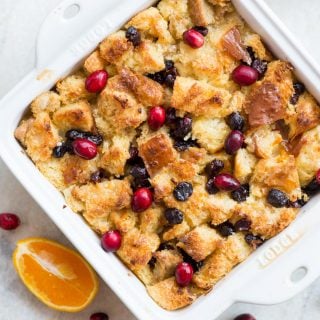 Cranberry Orange Bread Pudding
Here is a warm bread and butter pudding  for this winter. The tartness of cranberries and the citrus flavour of orange lifts it to another level. You will fall in love instantly with this delicious dessert which has a crunchy top and a gooey centre
Ingredients
5 - 6 bread Slices (A day or two old)
butter (enough to spread on both sides of each bread slice)
500 ml milk
200 ml cream (I used amul tetra pack 25% fat)
3 eggs large
¾ cup sugar
orange Zest of an
1 vanilla bean scraped
½ tsp cinnamon powder
A big pinch nutmeg of
½ cup cranberries (I used dried ones)
1 tbsp orange finely chopped candied (optional)
icing sugar for dusting
vanilla ice cream while serving
Instructions
Mix milk,cream,cinnamon powder,vanilla bean and sugar until well combined. Bring into a single boil.

Once the mixture cools down whisk in eggs followed by orange zest.

Butter both the sides of bread generously. Toast in a preheated oven at 180 degrees for about 10-15 minutes or toast on a hot griddle till light golden brown in colour.Cut crosswise (diagonally)or lengthwise.

Take a 1 liter capacity ovenproof dish(I have used my Cast iron pan) and spread 1/4 th of cranberries and chopped candied orange (if using) at the bottom. Place the bread slices in the container the way you want it to be. Either you can layer them horizontally or in a circular pattern as shown in the above picture.

While placing the bread slices throw few cranberries here and there along with candied orange.

Pour the prepared egg mixture into the dish and let it sit for at least for one hour and up to overnight. Scatter remaining cranberries and candied orange.

Preheat oven to 180 degree Celsius.Bake for 45 - 50 minutes until the crust is golden brown and custard is set and cooked through.

Before serving dust it with icing sugar or serve warm with a scoop of vanilla ice cream.
Notes
The dried cranberries that I had used were chewy and tart. To reduce the tartness and make them soft cook 1/2 cup of cranberries in 1/2 cup of fresh orange juice and 4 tsp sugar until the liquid is reduced. This is optional but by doing this the cranberries becomes soft.
If not serving immediately you might find the pudding bit dry. In that case just before serving spread couple of tablespoons of milk and warm in the microwave.
Recipe partially adapted from here.