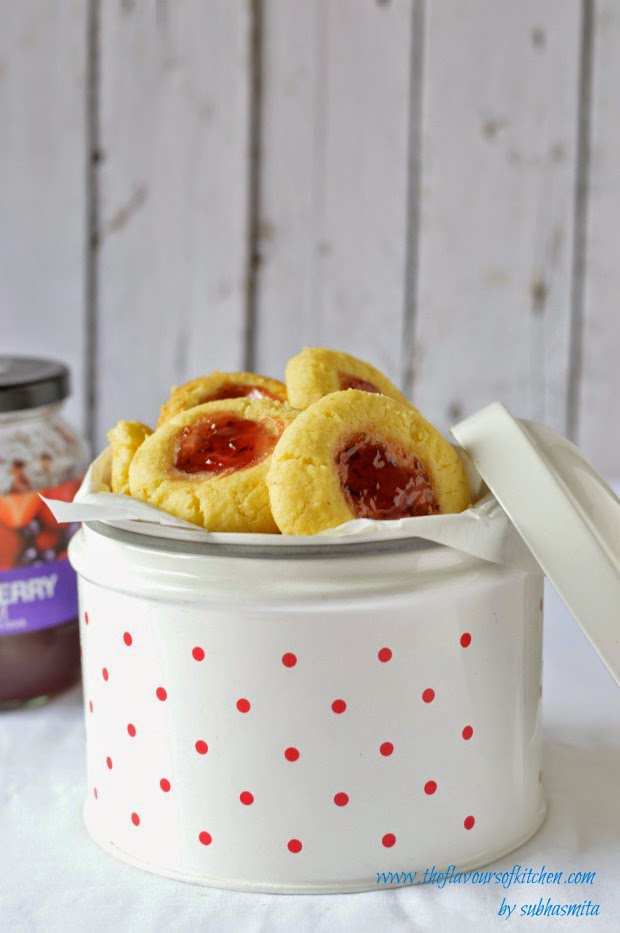 Keeping the festive season in mind I tried these thumbprint cookies aka jam cookies. I just fell in love with this one.Its buttery and melt in mouth. The sweetness is nicely balanced with the little tang of jam.One more bonus is these are eggless too. I have used mixed berry jam here as that is what was available. You can use raspberry jam too or any jam available in your kitchen is fine as long as you like it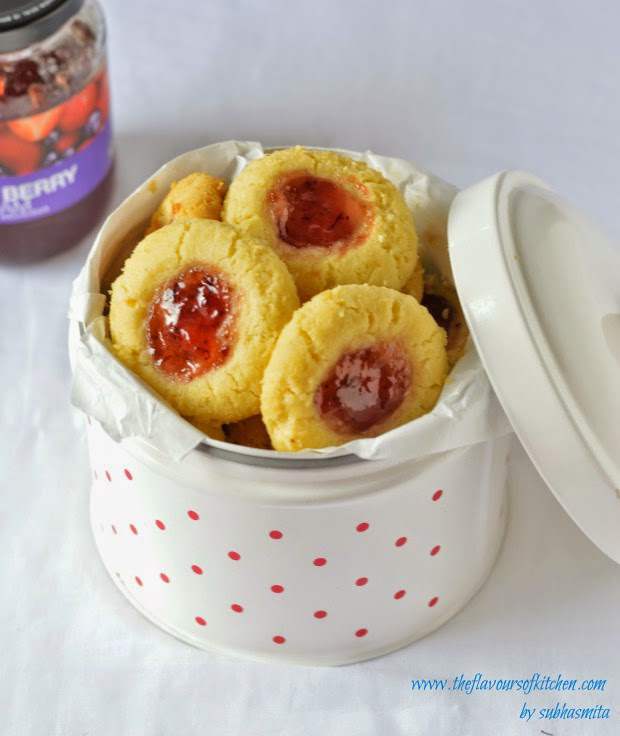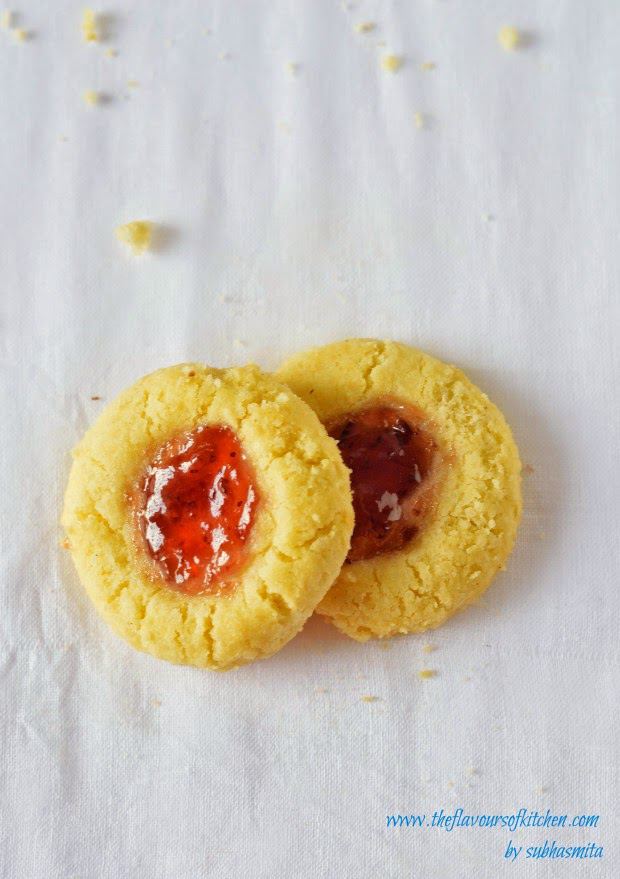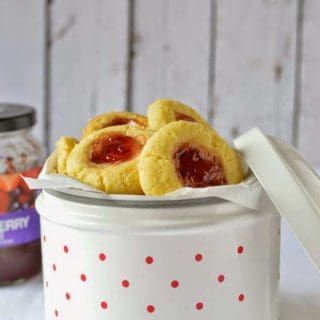 Thumbprint cookies (jam cookies)
Keeping the festive season in mind I tried these thumbprint cookies aka jam cookies. I just fell in love with this one.Its buttery and melt in mouth. The sweetness is nicely balanced with the little tang of jam.One more bonus is these are eggless too. I have used mixed berry jam here as that is what
Print
Pin
Rate
Ingredients
1 ¾

cups

all purpose flour

¼

teaspoon

salt

140

gms

unsalted butter

softened

½

cup

sugar

fine

½

teaspoon

vanilla extract

⅛

tsp

baking powder

jam

Good quality of your choice (I used Mixed Berry Jam)
Instructions
Preheat the oven to 180xb0C. Line 2 baking tray with parchment paper.

Sieve the flour,baking powder and salt into a bowl.Set aside.

Cream butter and sugar together until it isfluffyand looks pale incolor.

Add flour to the mixture gradually,scraping the bottom with a spatula in between.make sure everything is well combined.

The mixture might look bit crumbly but will hold shape when pinched together.

Take outapproximately1 tablespoon of the mixture and roll in to a ball.

Placethem on the baking sheet 2u2033 apart(while baking these will spread). Use your thumb and press a well in thecentre.

Bake for 6 minutes.Then take out and fill the centre with roughly ½ tsp of jam. Bake again for 4-6 minutes.
Notes
Note:
These cookies might be soft to touch at the end of baking but will harden once cooled down.So keep an eye on baking time and avoid over baking.
If jam is very thick and jelly like microwave it for 10-20 seconds just before filling.It would be easy to fill the cookies.