Easy homemade Indo Chinese Schezwan sauce recipe . A spicy sauce made out of red chilies,lots of garlic and spices. Easy to prepare and stores well in the refrigerator.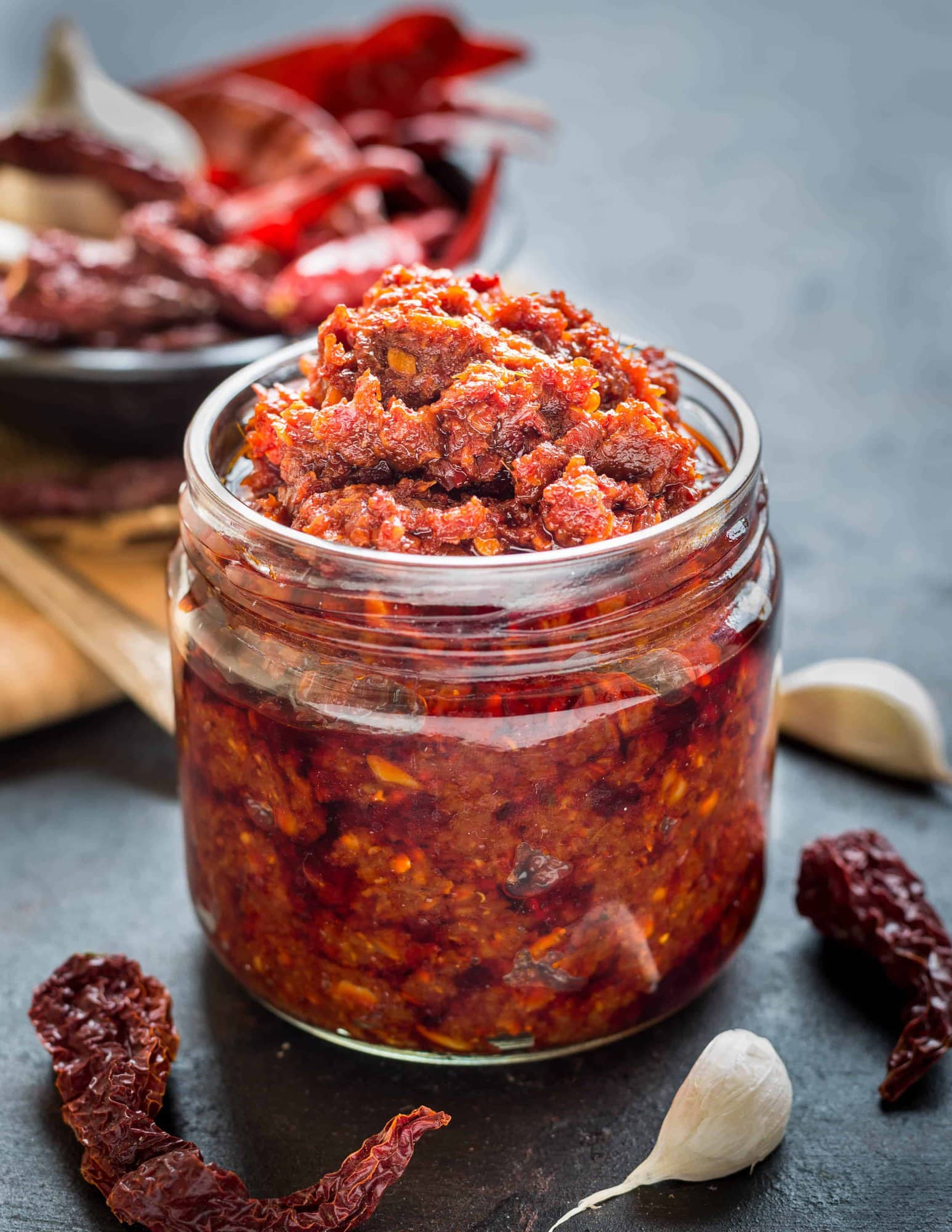 Pin
Schezwan sauce needs no special intro. I am always carried away by the vibrant color of this sauce. This is my first attempt in making the sauce and believe me it is very much close to the store bought one(at least the brand which i was using). No fancy ingredient goes into this sauce.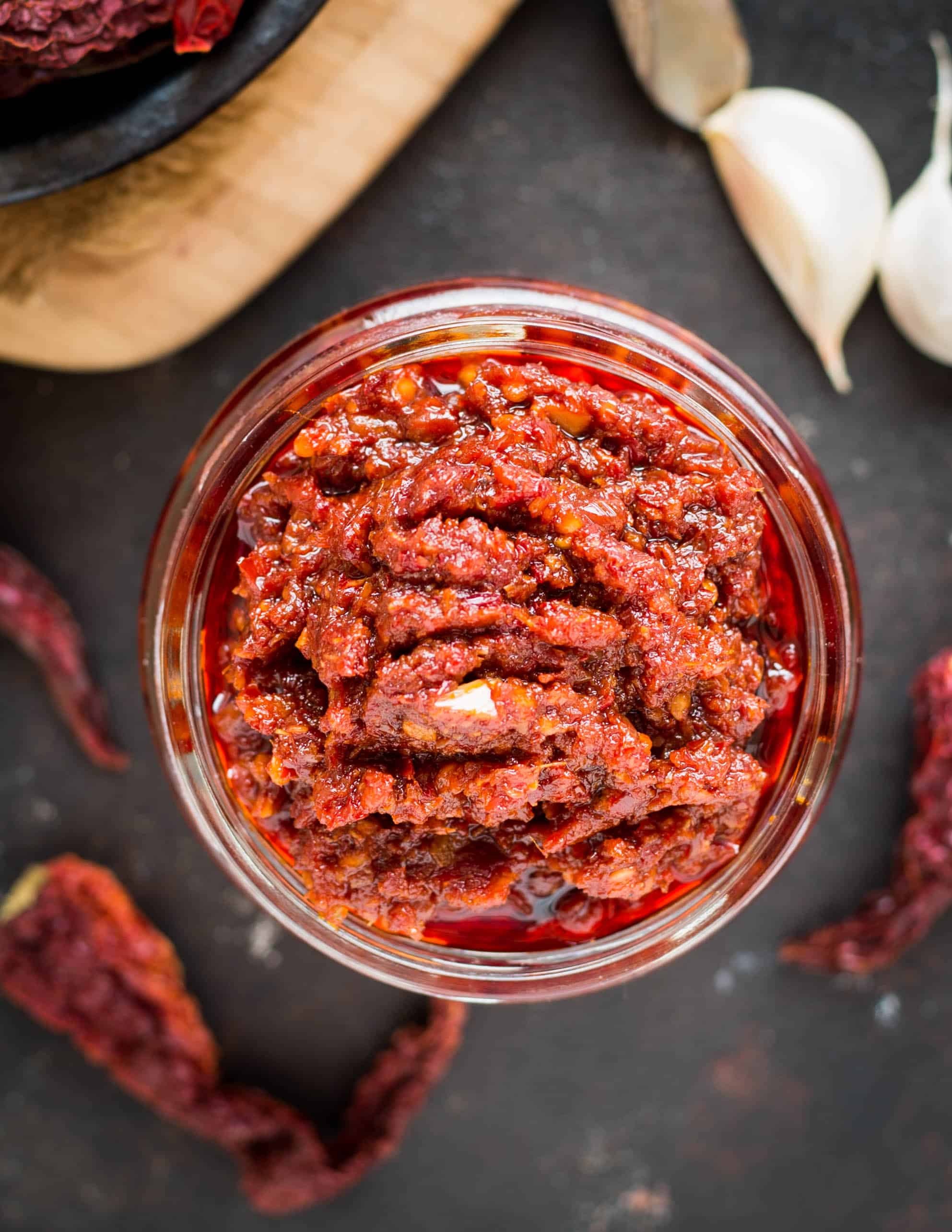 Pin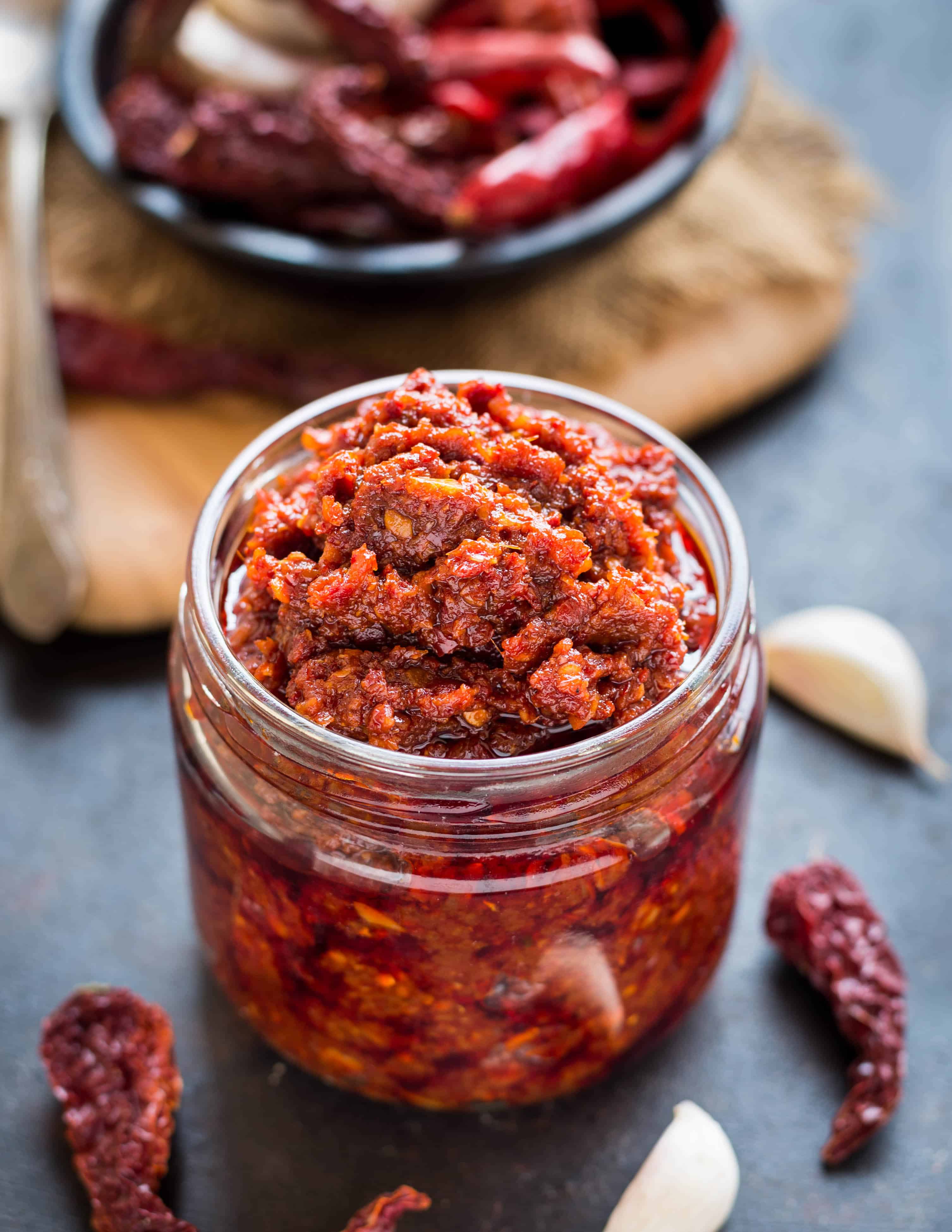 Pin
 This sauce is very versatile. Just toss in some leftover rice or noodles along with some meat, vegetable and you are ready with your dinner in just about 15 minutes. You can also make a sauce and toss in fried chicken or tofu. One of our favorite dish we order frequently is triple Schezwan fried rice. Soon I am going to share the recipe here.
Save
Save
Ingredients
40

Kashmiri dried red chilies

(Or any other less spicy chilli)

10

red chili

any spicy variant dried red chilies

10-12

shallots or Small Smabar Onions

Roughly chopped

½

cup

garlic

Chopped Roughly

⅛

cup

ginger

minced

1

stick

celery

⅛

cup

ketchup

⅛

cup

Chilli Sauce

(Red)

1

tablespoon

Regular Vinegar

¾

cup

Sesame Oil or Vegetable Oil

½

teaspoon

ajinomoto

(optional)

½

tablespoon

black pepper

1

teaspoon

soya sauce

1 - 2

tbspn

sugar

to taste

salt
Instructions
Soak red chilies in warm water for at least 1 hour.

In a pan heat ½ cup oil. Once heated add sambar onions. Fry for a couple of minutes till it is cooked through and light golden brown in color.

Add chopped garlic,ginger and celery. Fry till the raw smell goes.It should not be browned too much. Bring it to room temperature.

Put all the above fried ingredients in a food processor and pulse a couple of times to make a coarse mixture. ( Don't make a fine paste).

Heat rest of the oil in the same pane. Add above mixture. Cook on low flame.

Meanwhile drain all the water (reserve a little) from soaked red chilies. Add vinegar to the chilies and make a slightly coarse paste. (If the mixture is too dry add some reserved soaked water to the mixture)

Add ground chili paste to the pan.Add rest of the ingredients and fry until all the oil separates.

Cool down the paste and store in a sterilized air tight jar. Keep in the refrigerator
Notes
1. You can also very finely mince the sambar onions,garlic,celery and ginger. Add all the oils to the pan and saute finely minced sambar onions,celery,garlic and ginger. Fry till raw smell is gone. Then proceed with step 6.
2. This Sauce keeps well in the refrigerator for upto 1 month. Use dry spoon while taking out the sauce from the bottle.
3. If you want a Spicier version then substitute few kashmiri red chilies with the Spicier version.
Products we recommend
[table id=1 /]
Disclosure: This post contains affiliate links to products that we use or recommend. While it is at no additional cost to you, these links help us earn a commission from any purchase that happens through them.