Couscous Salad With Orange Vinaigrette
This post may include affiliate links that earn us a small commission.
Couscous Salad With Orange Vinaigrette : A perfect summer salad. With fresh herbs and fruits, this salad is so refreshing.
Couscous is a kind of semolina made out of steamed and dried durum wheat which is very popular in North African region. It has a beautiful nutty flavour and works as a wonderful replacement for rice and pasta. I stumbled upon a packet of couscous couple years back in a supermarket. I had no idea about this grain then. I had seen some recipe in some cookery show and I got a packet of it to give it a try. And ever since this has been a pantry staple in my house. We absolutely love it. It's very easy and quick to cook. I usually prepare Couscous as a savoury dish. I usually add roasted veggies,cumin to it. I also serve it with some chicken and veggie stir fry . It is very fulfilling and healthy too.
Flavours In Your Inbox
Subscribe for recipes straight to your inbox
You can also prepare a salad out it by adding chopped cucumber, Chickpeas, fresh herbs,nuts and squeeze of a lemon. The only trick while cooking Couscous is adding the right amount of liquid to it. If you are making a savoury dish then I would always recommend adding a good quality stock. A good quality stock brings a lot of difference in the dish. It becomes more flavorful. One more thing I do is to add a dash of olive oil to the liquid. After adding liquid,close the lid and allow the grains to soak.Then use a fork to separate the grains.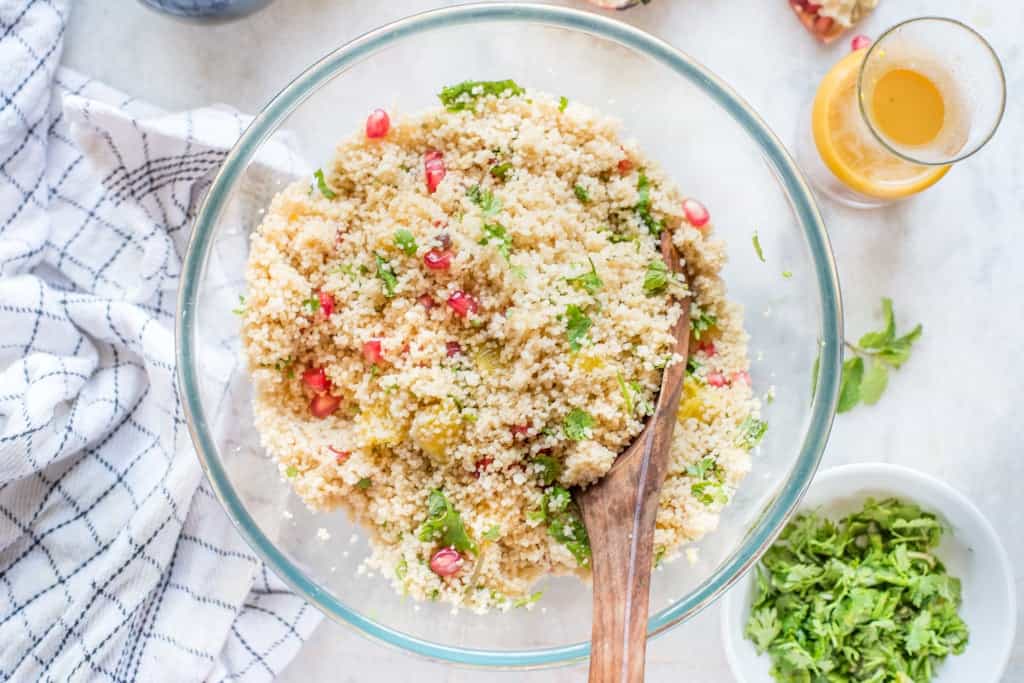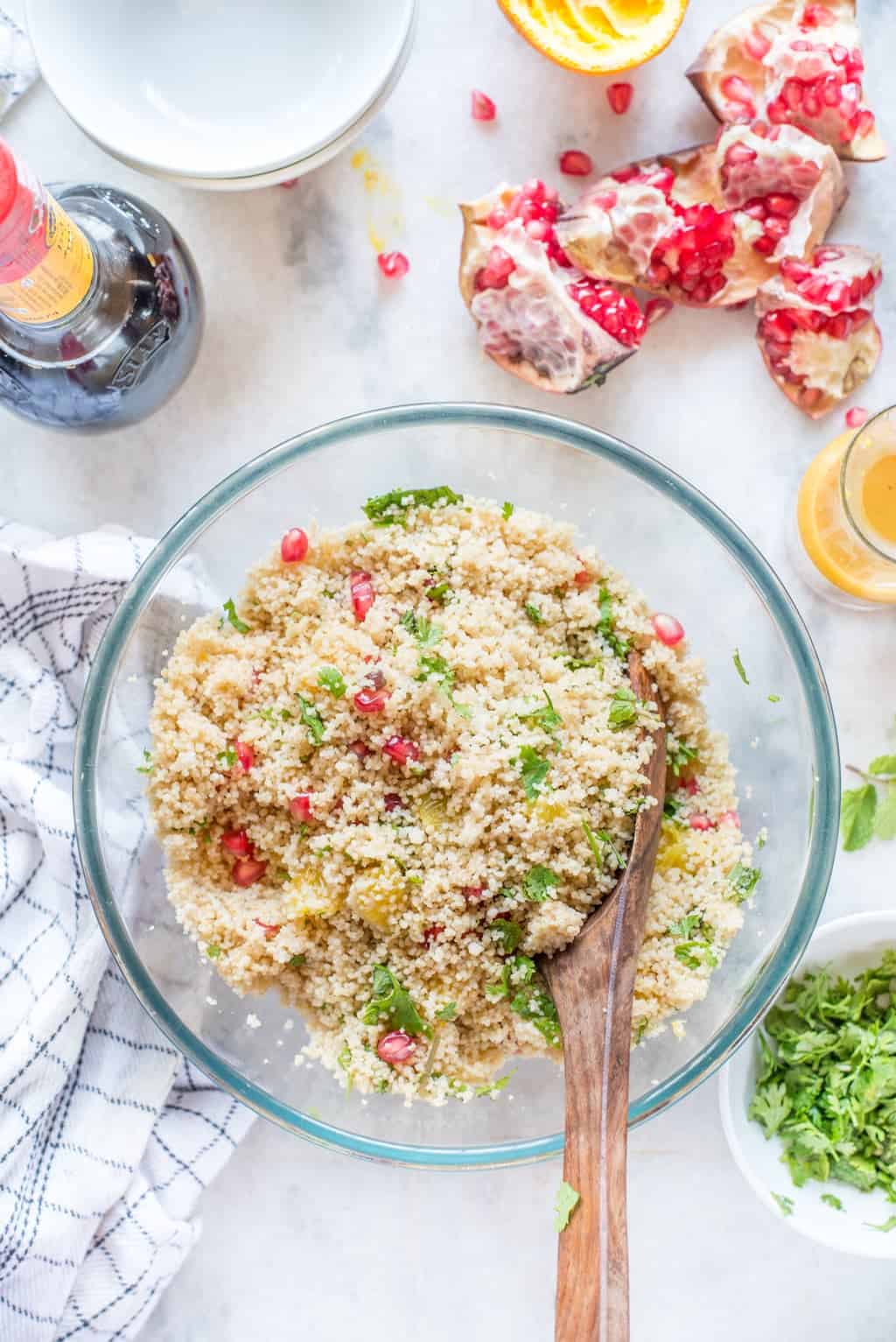 Now coming to this salad, this is the second time I am preparing this. It's is so hot out here, it has become almost impossible to spend hours in the kitchen. With almost all the ingredient on hand, this salad was the best option to do.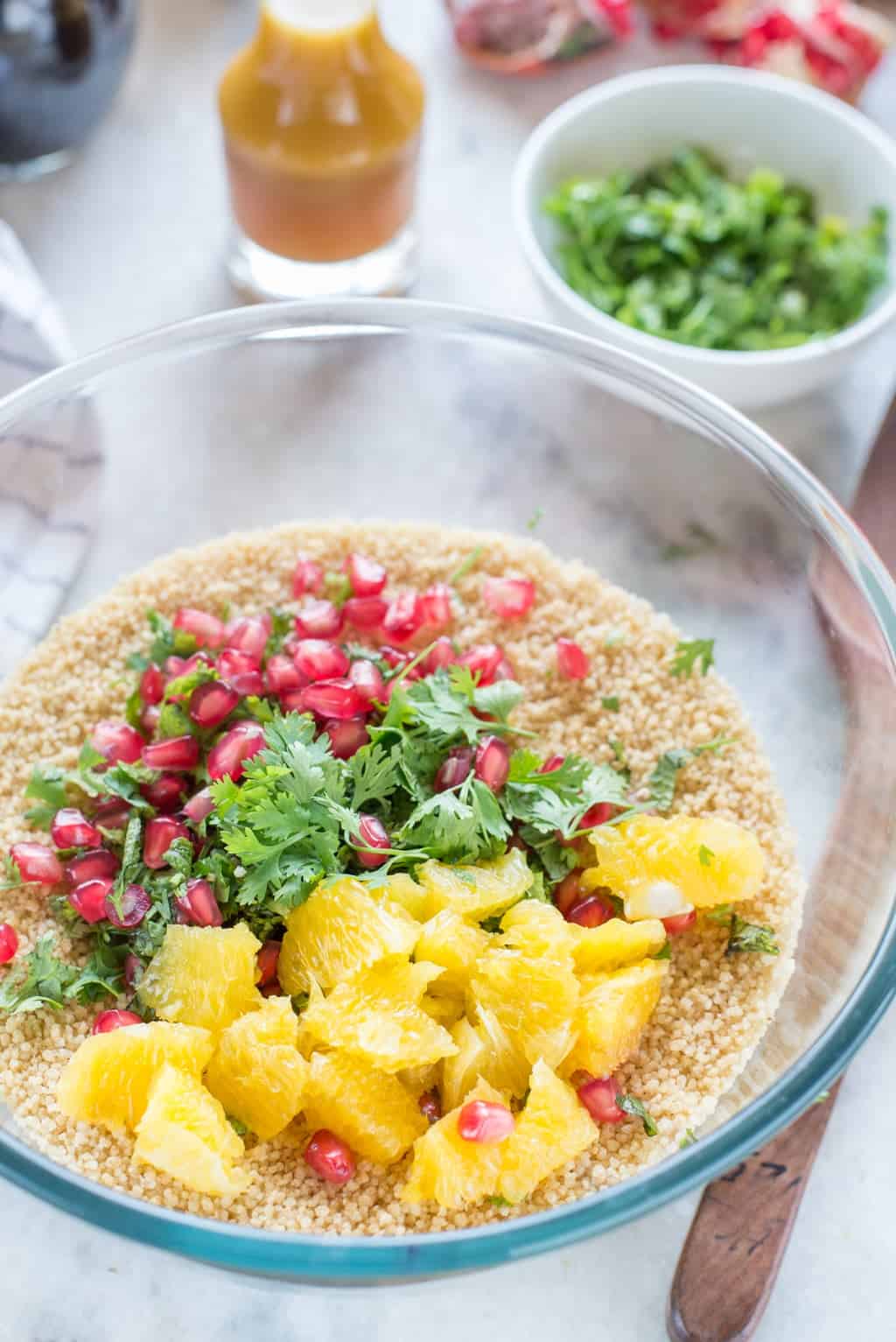 And what will I say about the dressing? Orange,Balsamic Vinegar and honey, all of this element blended so well. This is one of the best vinegarettes I have prepared till now and believe me it's so yum that you can drink it as it is.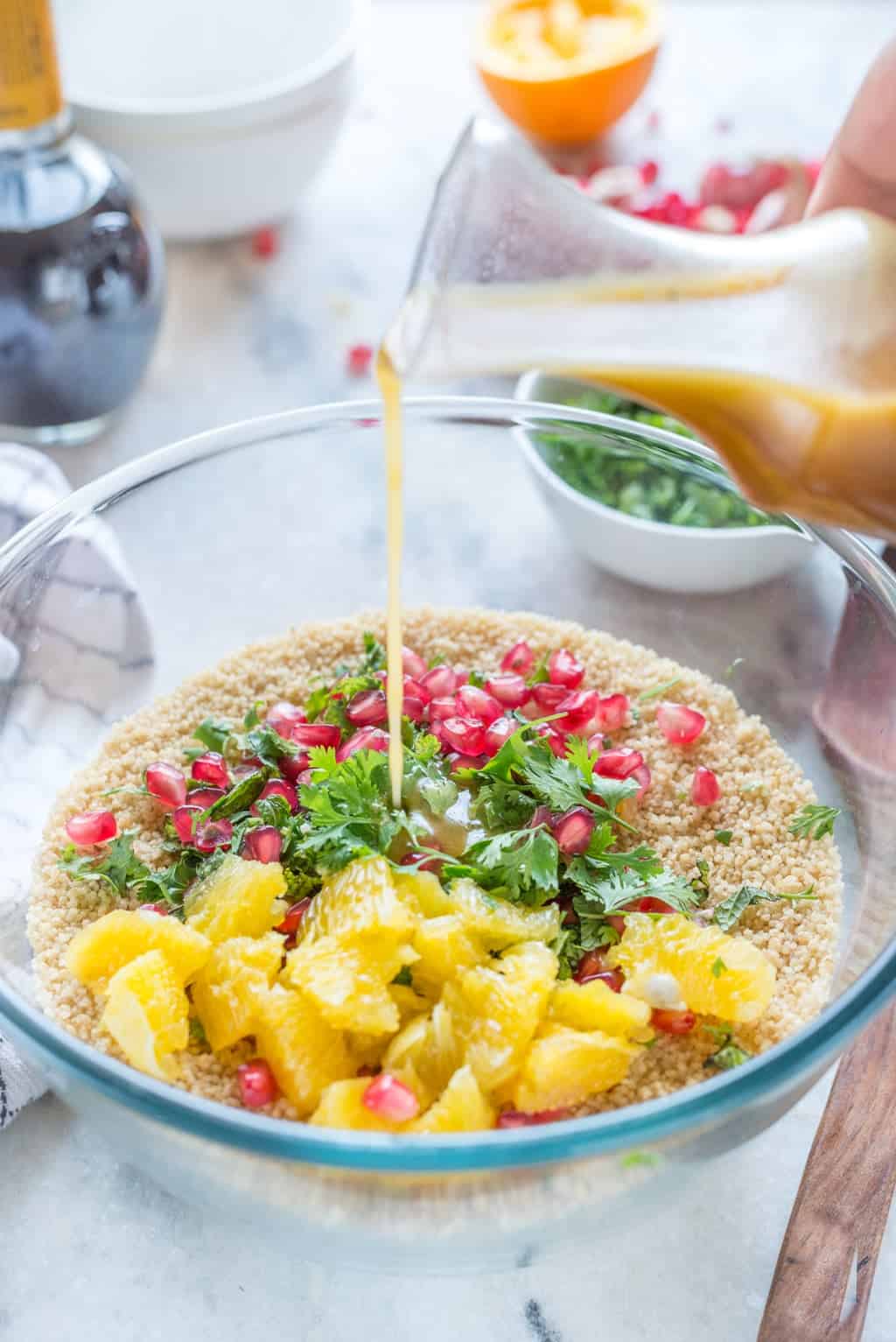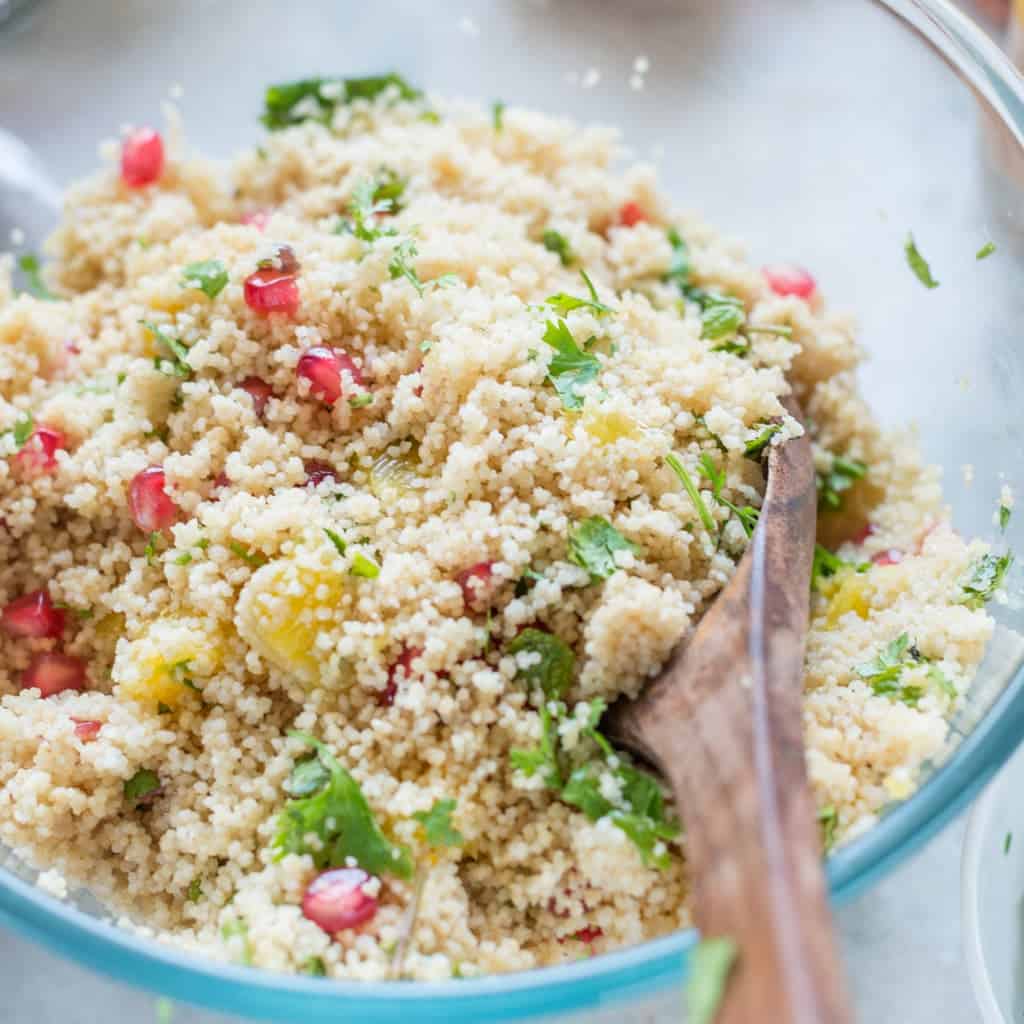 One thing that needs to be kept in mind is that the amount of liquid while cooking couscous has to just right. If it has extra liquid in it, then after adding fruits and the dressing it will become more watery and mushy.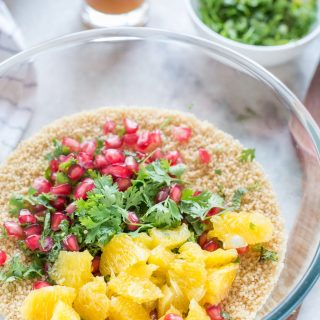 Couscous Salad With Orange Vinaigrette
Ingredients
1 cup couscous
1.5 cups water
pinch salt of
½ cup Pomegranate seeds
1 cup orange Peeled segments
For Orange vinaigrette
½ cup orange juice fresh
2 tsps honey (Increas if the orange juice is sour)
1 tsps Balsamic Vinegar / apple cider vinegar
half lemon Juice of
¼ cup olive oil
½ tsp salt black pepper and freshly ground
Instructions
Boil water and season it with little salt. In a big mixing bowl put Couscous. Pout hot water on top. Cover and let it rest for 10 minutes.

Meanwhile in a Jar with lid, add all the ingredients mentioned under vinaigrette. Shake vigorously. The dressing would look pale in color.

Using a fork separate the grains carefully.

Just before serving add fruits and herbs. Drizzle with required amount of dressing. Serve immediately.