This post may include affiliate links that earn us a small commission.
Mexican Egg Muffin: Packed with protein these egg muffins are so good and flavourful. Red kidney beans, corn, spices make muffins a healthy one too. We absolutely loved these little bites. it was a good break from the regular scrambled egg, omelet, etc. These can be prepared in just under 20 minutes and a good breakfast option to grab if you are in a hurry.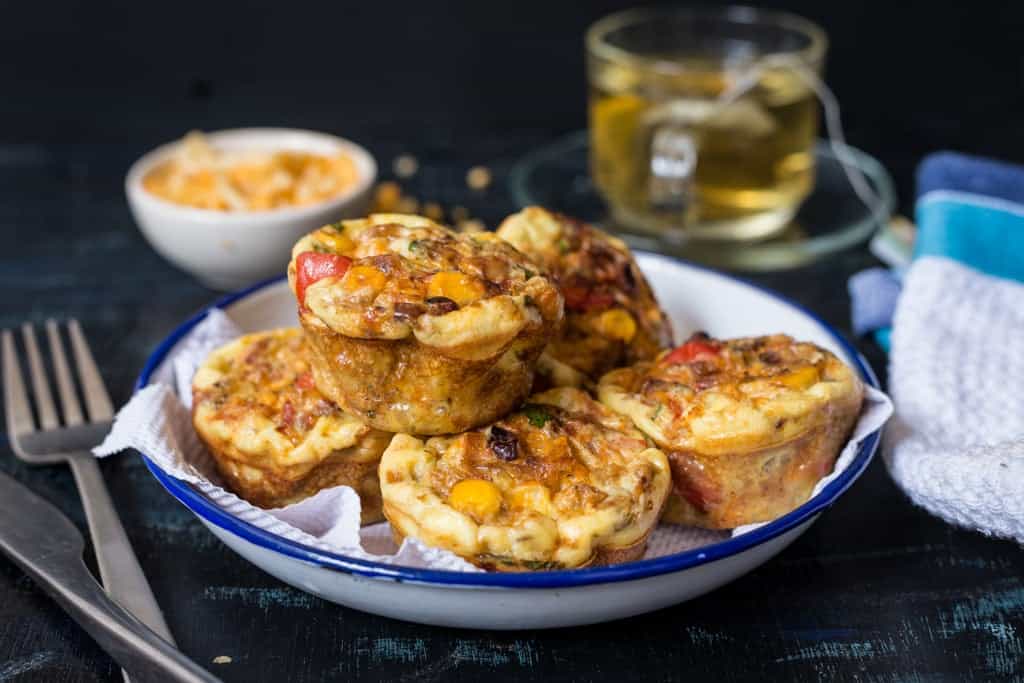 Flavours In Your Inbox
Subscribe for recipes straight to your inbox
These egg muffins are versatile too. You can add any veggies of your choice and a good way of hiding veggies if you are making them for your fussy eating kid. I am saying this because my little one loved them too and I was so glad to see her having a couple of them.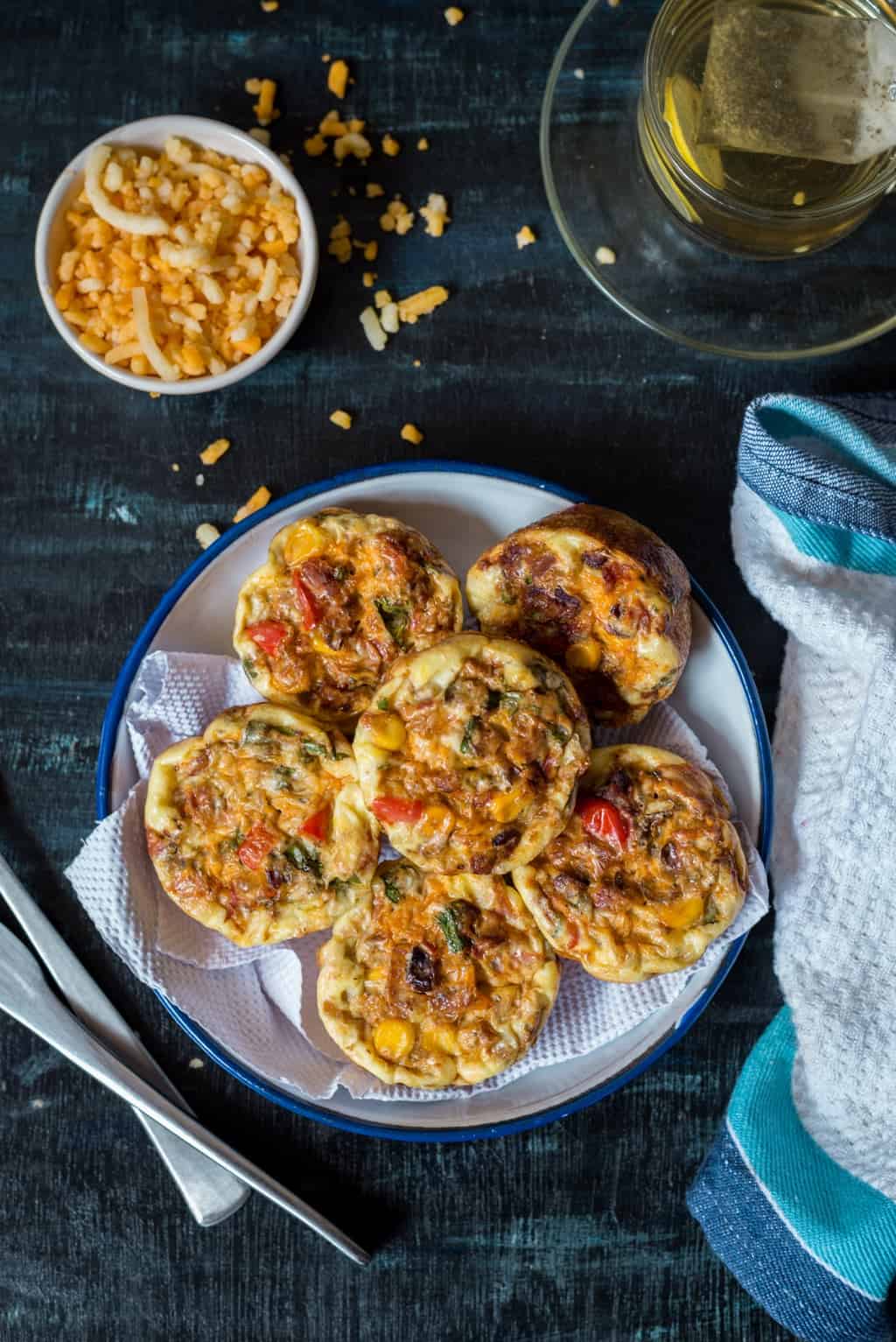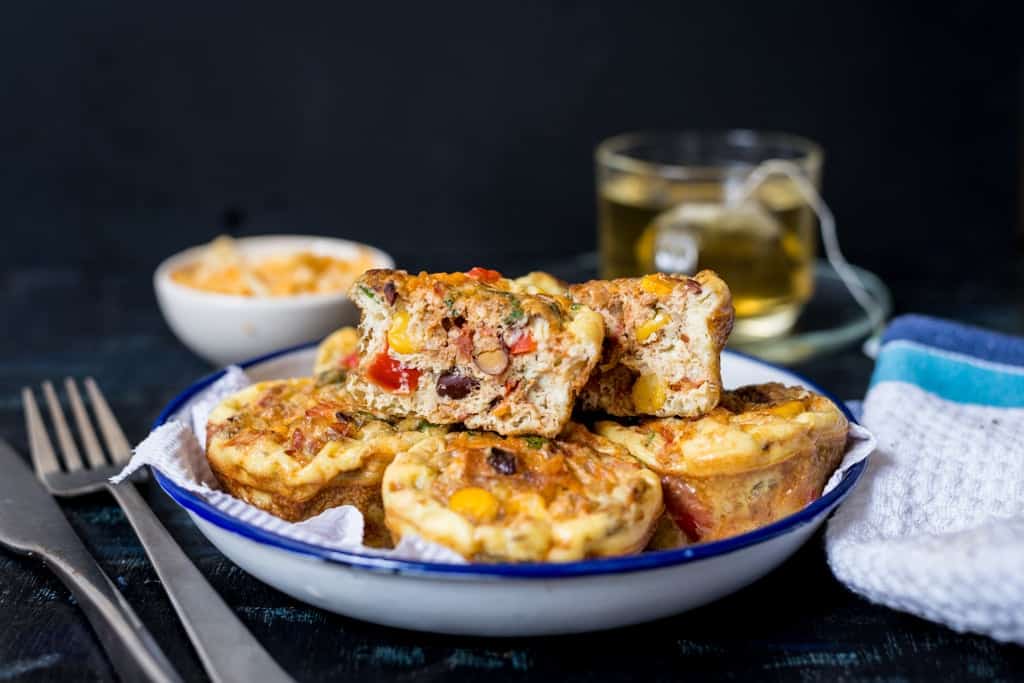 And do you know I have pinned some awesome egg recipes on to my board? Follow me on Pinterest to get some more collection.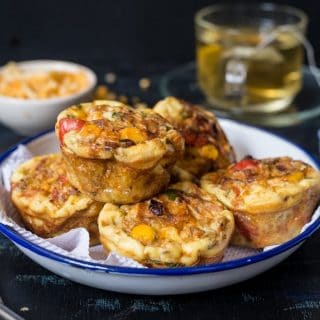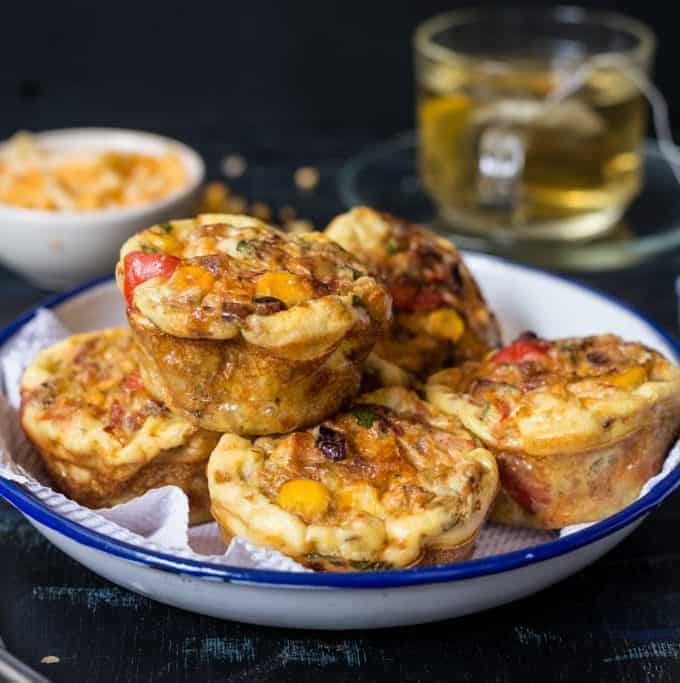 Mexican Egg Muffins
Recipe to make delicious Egg Muffins with the flavours of Mexican savory.
Ingredients
6 eggs
¼ cup Milk
1 Onion medium, Chopped
3 - 4 cloves Garlic of
2 Tomatoes Large
1 red bell pepper small ( I used half of a big red pepper)
½ cup Corn Red Kidney Beans Cooked
1 tsp chilli powder
½ cup Cilantro / Coriander leaves chopped fresh
to taste Salt to
½ cup Cheese/Cheese Assorted Mexican Blend of your choice
Instructions
Pre-heat oven to 180 degrees Celcius. Prepare a 6 cup muffin tray by greasing it well.

In a pan heat 1 tbsp oil. Add chopped Garlic. Followed by chopped onion. Fry till the onion looks soft and cooked. Add Chopped tomatoes. Cook the tomatoes are cooked for about 2-3 minutes.

Add chopped red bell pepper. Slightly crush the bean and corn using a potato masher/fork/by hand. Add to the pan. Mix well.

Add salt, cumin powder, cinnamon powder, and chili powder. Fry until everything is cooked through and comes together. Add chopped coriander. Sprinkle Mexican seasoning if using. Switch off the gas and let the mixture cool.

Meanwhile, crack the egg in a mixing bowl. Add milk. Season with salt and pepper. (Keeping in mind the above-cooked mixture has already salt and chili in it).

Divide the egg mixture equally among 6 muffin cups. Spoon the above-cooked mixture equally into the cups. Sprinkle shredded cheese on top (if using). (It's ok if the cups are almost full. The mixture will not spill once it is baked)

Bake for 8-10 minutes. (The muffins will rise and look puffy when in the oven but they will shrink back once cooled down).

Serve warm. (If serving later heat it for 10 -15 seconds in Microwave before serving)