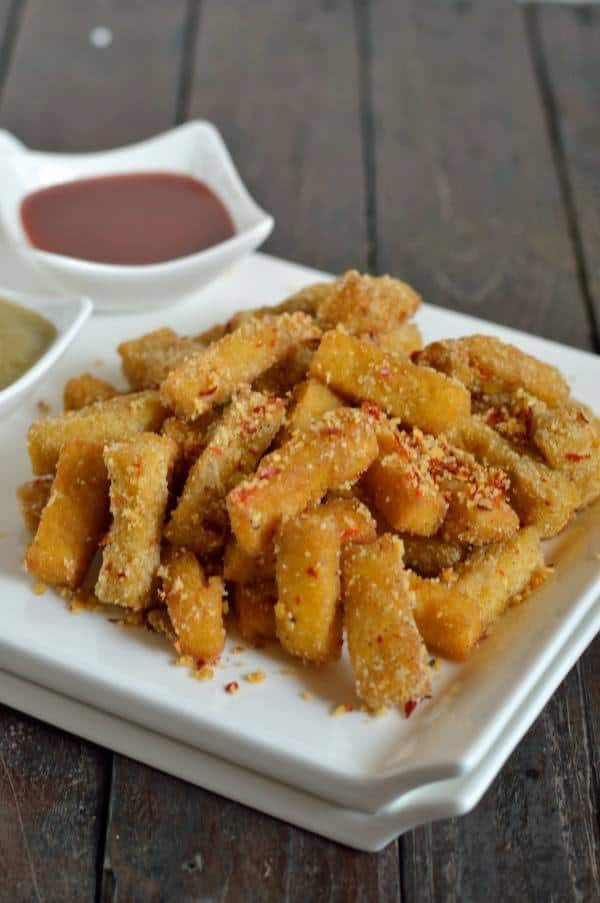 From the day I started blogging,a whole new world has opened for me. I came across talented food bloggers,foodenthusiasticthrough blogging.Interacting with other blogger is always interesting,after all we have one thing in common i.e love for food.Always the talk revolves around food,recipes,blogging or now the new trend is food photography,props etc. Though we are geographically miles apart,the only thing that connects us is food,food and only food.This post is about we bunch of food bloggers coming together with certain food theme in mind.Doing thing together with like minded people is always fun
me,Dolphia fromstoryofcooks,Sujatha fromspicesntreatsand Anjana fromAt the Corner of Happy and Harrieddecided "Snacks" as the first post we will do together.There are exciting ideas for upcoming months.So stay tuned to know what is there is store
Now coming to todays post, these corn fingers fits perfectly into the category of snacks. We munched lots of it while watching cricket world cups. Crunchy from outside and moist from inside. The chilli parmaesan coating is a bonus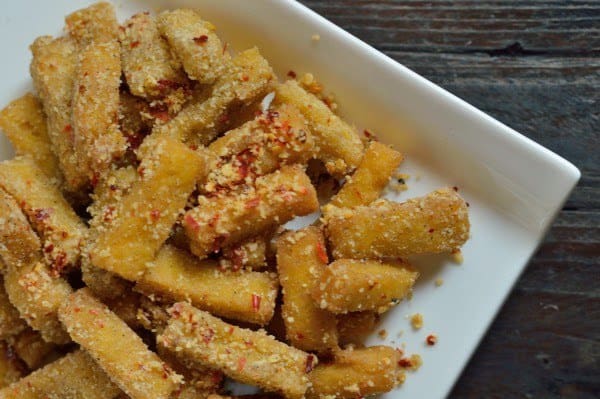 Parmesan chilli corn fingers
From the day I started blogging,a whole new world has opened for me. I came across talented food bloggers,food enthusiastic through blogging. Interacting with other blogger is always interesting,after all we have one thing in common  i.e love for food.Always the talk revolves around food,recipes,blo
Print
Pin
Rate
Ingredients
1

cup

corn

meal

3

cups

chicken vegetable stock

/

to taste

salt

¼

tsp

garam masala

½

cup

all purpose flour

1

tbsp

cornstarch

⅓

cups

parmesan cheese

grated

½ - 1

tsp tsp

chili

flakes

¼

tsp

black pepper

ground
Instructions
Line a rectangular tray with cling film.keep aside.In a large pan let the stock come to a rolling boil.add salt and garam masala.

Reduce the flame to low and add cornmeal slowly by one hand and continuously mixing with other hand.

Mix it properly and try to avoid lumps as much as possible.(use back of a spoon to break the lumps).

Let it cook for 8-10 minutes on medium heat.When the mixture starts leaving the sides of the pan spread it.

In the prepared pan to uniform thickness of ¼ inch.let it cool in fridge till it sets.

In a plate mix flour and cornstarch.Cut the set cornmeal mixture to fingers lengthwise using a knife.Toss it in flour mixture.Deep fry in batches in medium heat till it isnice golden brown in colour.

Mix parmesan cheese,chili flakes and pepper in a bowl.Toss warm (not hot)corn fingers in the mixture and coat nicely.