CHIPOTLE EGG SALAD SANDWICH
This post may include affiliate links that earn us a small commission.
Exams over and vacation has started for the kids. Summer vacation is all about picnics, barbecue parties, outdoor gathering. This Chipotle Egg salad sandwich is just perfect for summer. It can be prepared ahead and easy to carry for your out door gatherings.
The egg sandwich is also a good alternative to burgers when it comes to the kid. Just skip the chilli, add some ketchup and top it with cheese. I guess that's enough to convince the kids for the sandwich.
Flavours In Your Inbox
Subscribe for recipes straight to your inbox
If you are following me on Instagram (if not follow me here and find me sharing interesting stories every day), you might be aware that I just did my 10k. The journey started a couple of months back. I love doing yoga and weight training. But I was never into running. When a close friend of us told that he is planning to design a program for running, we were like why not?? 6 of us had started with the program equipped with lots of enthusiasm. The program ended last week and all of us did 10k run. It feels so good to post 10k and I would like to stick to running going forward.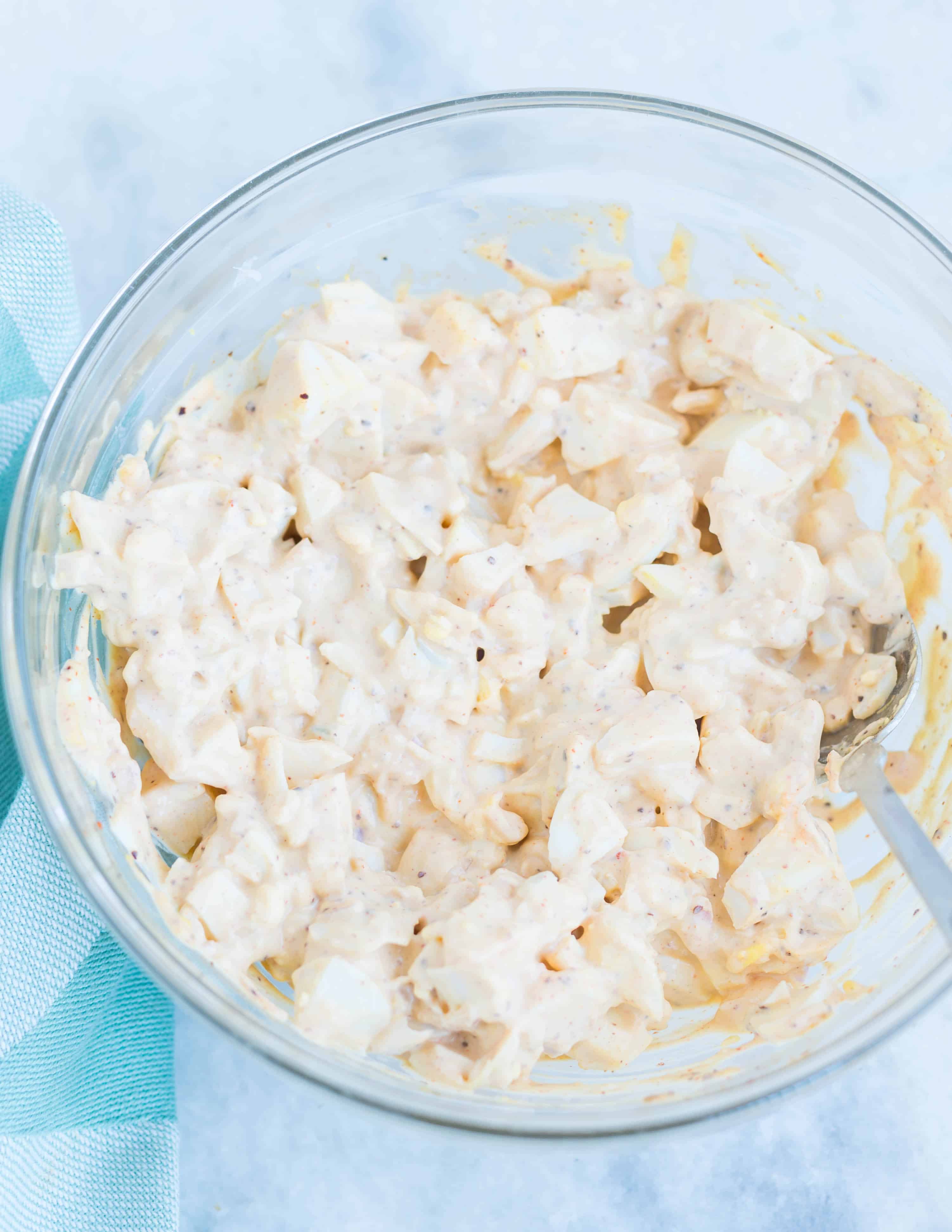 After completing the run, we were not in a state to go out for breakfast. Good that I had kept the boiled egg and the creamy dressing ready beforehand. All it took is 10 minutes to toast the bread and assemble everything. It was delicious and filling.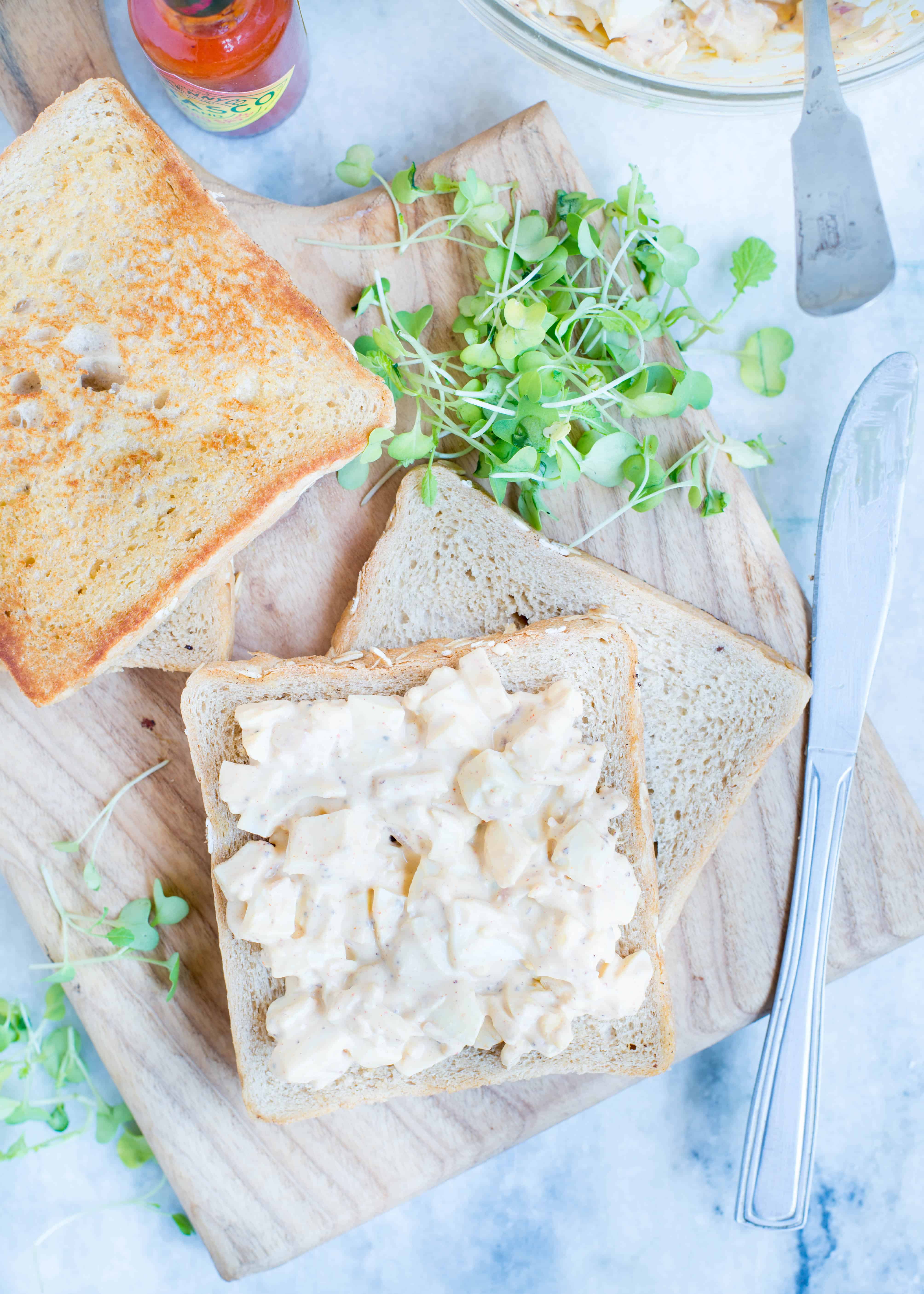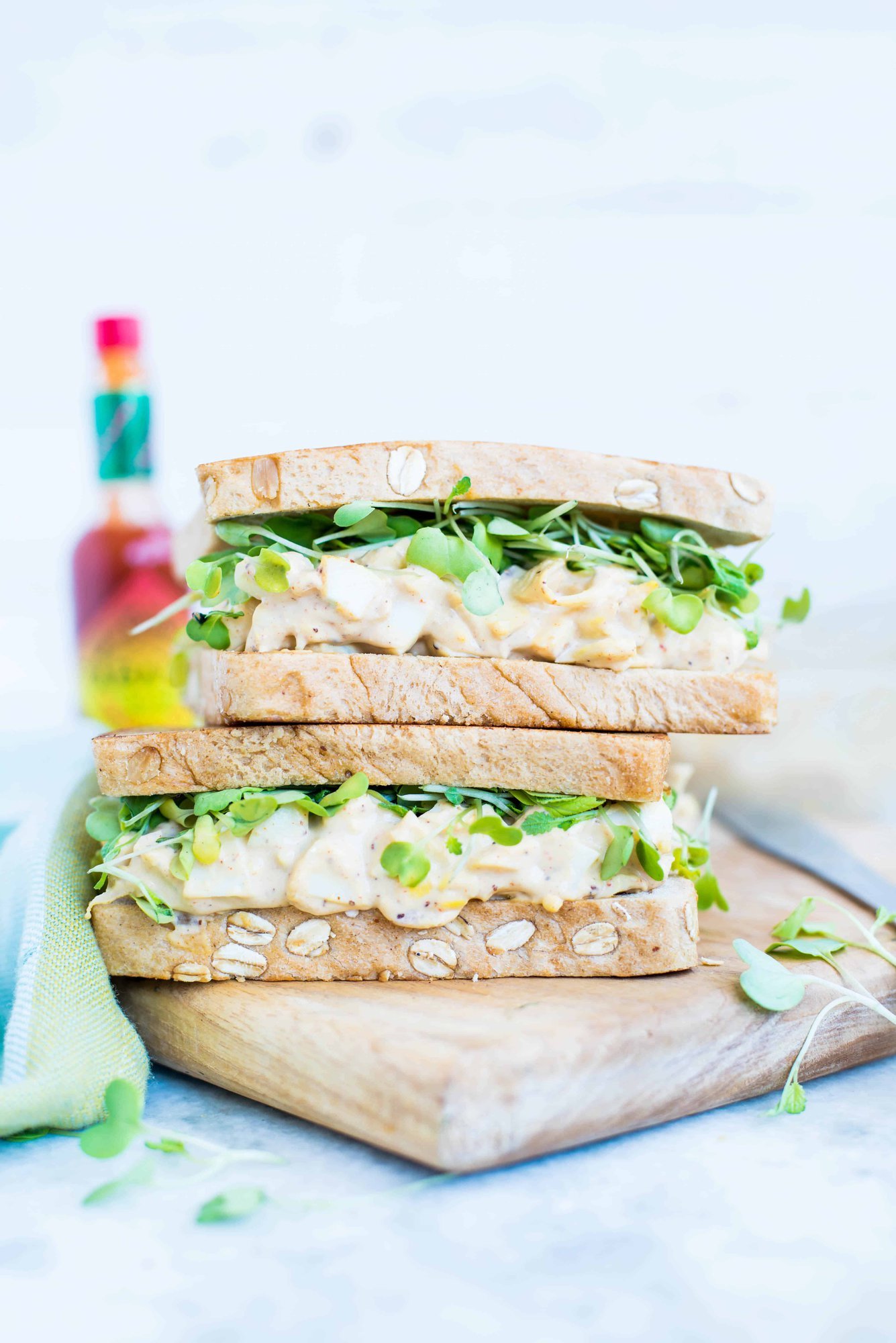 The dressing here is not loaded with Mayo. I have used homemade sour cream. If you don't get sour cream in a jar add 1 cup heavy cream,1/4 cup milk and 2 tsp lemon juice. Shake everything well and let it sit on the kitchen counter for up to 24 hours. The refrigerate and use within 3-4 days. Homemade sour cream consistency will be bit loose as compared to the store bought one. SO if you find the chipotle sauce a bit runny then smash few egg yolks to get a thick consistency.
The mustard microgreens used here are optional but if you get hold of them then I would say use it. You can also use slices of tomato and cucumber.
Save
Save
Save
Save
Save
Save
Save
Save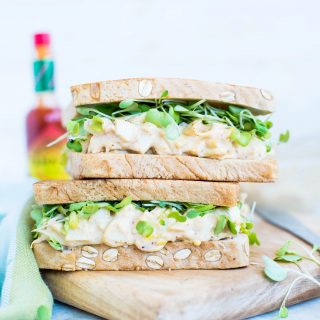 CHIPOTLE EGG SALAD SANDWICH
Smoky Chipotle Egg Salad Sandwich fits into your breakfast, lunch or brunch menu. It is healthy,delicious and filling.
Ingredients
6 large hard boiled eggs
half onion finely chopped
3 tbspn sour cream
1 tbsp mayonnaise
½ tspn chipotle chilli powder
½ to 1 tspn hot sauce
1 clove garlic Minced
1 tspn honey
salt to taste
Mustard microgreens (optional)
6 Slices bread
2 tbsp butter softened
Instructions
In a bowl mix Sour cream,mayonnaise ,chipotle chili powder ,hot sauce ,minced garlic ,honey and salt. Mix well. If not using immediately then cover and refrigerate untill use.

Chop hard boiled eggs. Transfer to a big bowl. Add chopped onion.

Add the cream sauce to chopped egg. Mix well. Adjust the seasoning by adding more salt if required.

Toast bread. Spread butter. Divide egg salad among 3 slices of bread. Top it with micro greens(if using). Place another slice of toasted bread on top. Serve.