This post may include affiliate links that earn us a small commission.
The ultimate guide to cooking Instant Pot Oatmeal with different topping suggestions and tips. A Healthy and nutritious breakfast will be ready in less than 15 mins. There are Instructions for both Steel cut and rolled oats included in the recipe.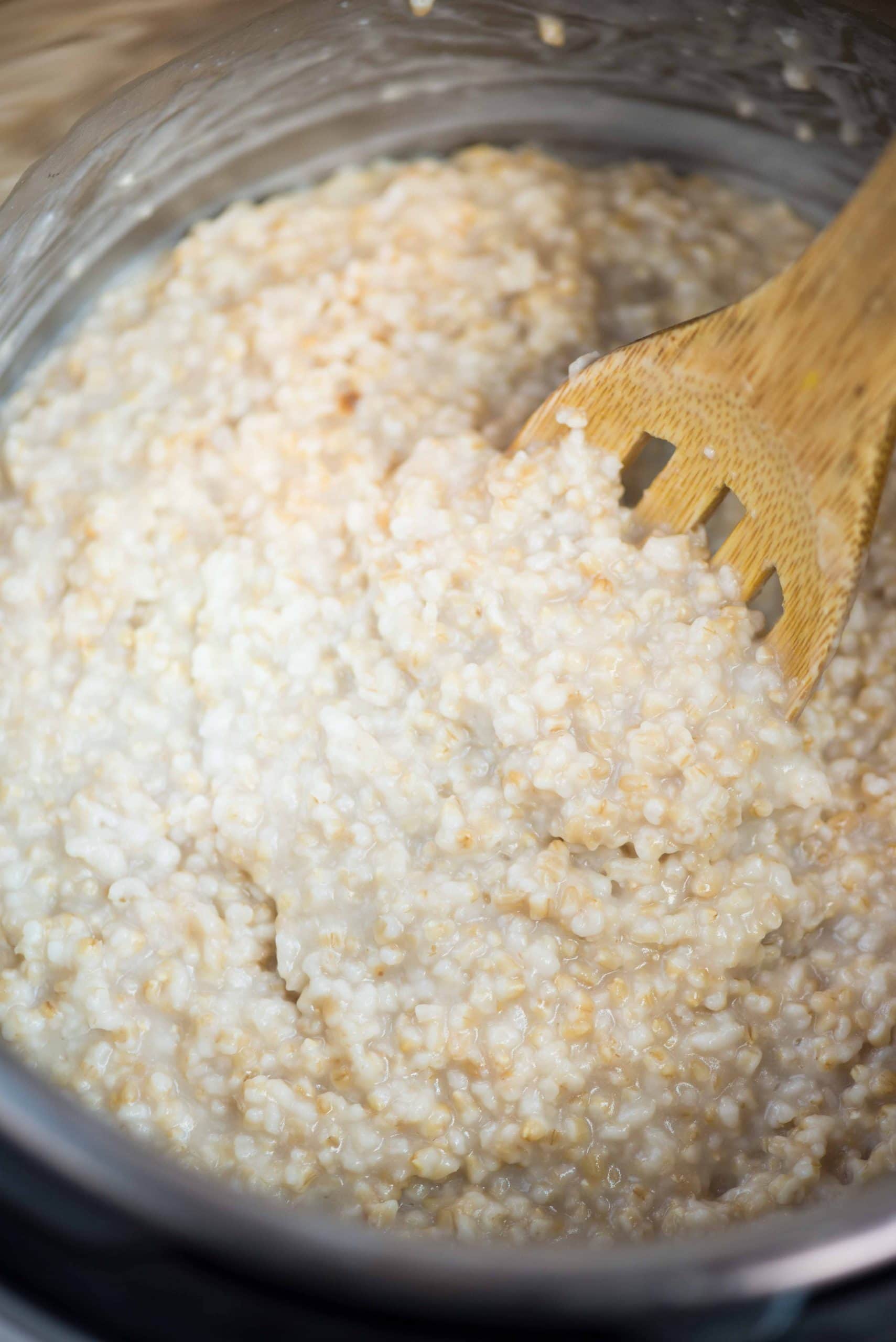 Instant pot Oatmeal recipe (Steel Cut and Rolled Oats)
This Instant Pot Oatmeal recipe is going to change your breakfast game forever. Let's get it, the breakfast has to be that of king's in a healthy way and nothing beats oatmeal on the nutrition scale.
Flavours In Your Inbox
Subscribe for recipes straight to your inbox
What comes to your mind, when you think of oatmeal? I think of their versatility in making breakfasts. You can have it sweet, savory, or just mixed in milk. You can play with oatmeal in a variety of ways to suit everyone's palette.
I have shared 3 of my favorite toppings along with different ways to make your everyday Oatmeal fun, tasty, and interesting. Make them any which day of the week to make your breakfasts different yet healthy and nutritious.
For this Oatmeal recipe, we can use either Steel-cut or Rolled oats. ( The video attached shows instruction for steel-cut oats) .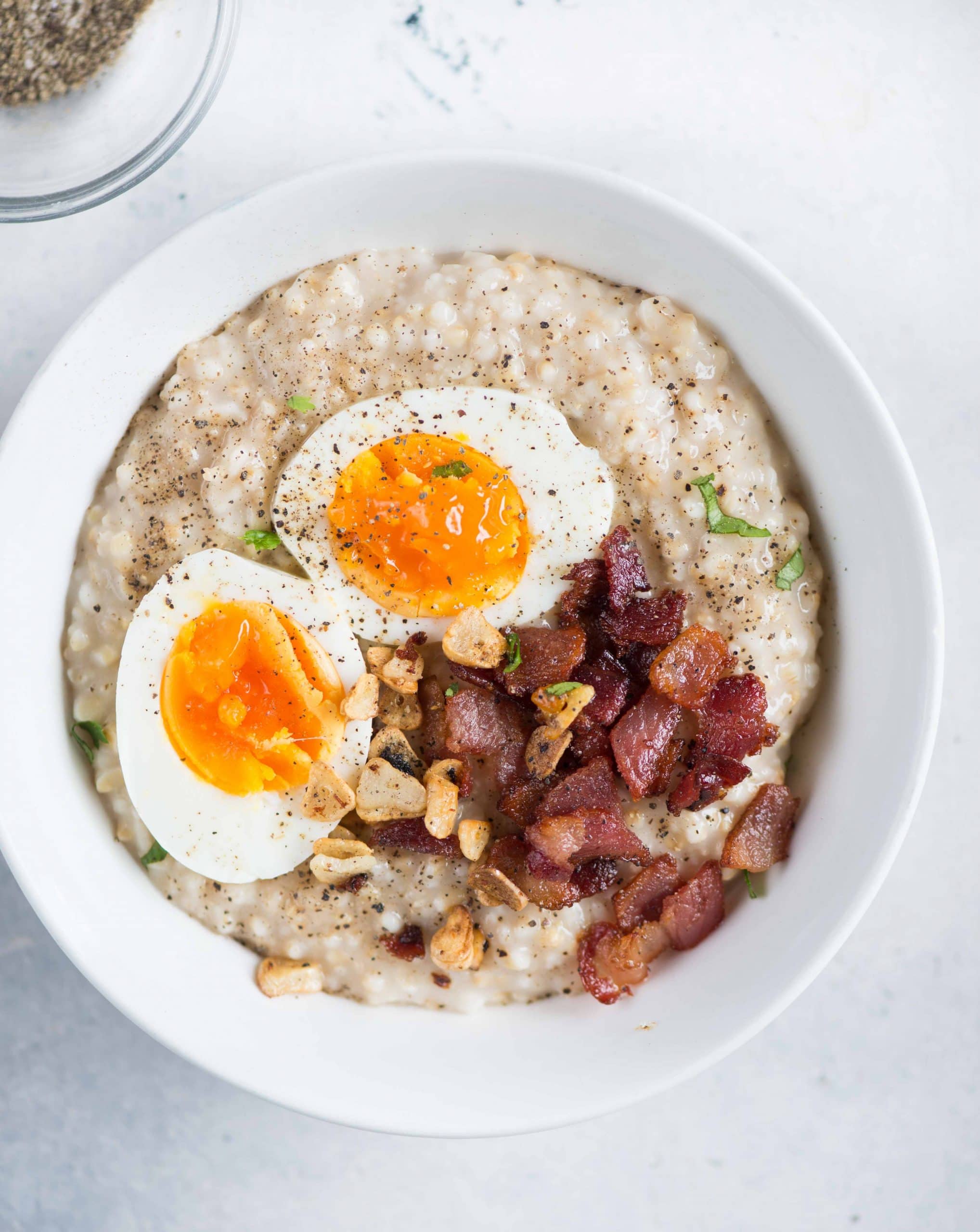 The difference between Steel Cut and Rolled or Instant Oats
All types of oats packaged and sold to us come from Oat Groats – the whole unrefined Oat grains. When oat groats are processed, we get steel-cut, rolled, and instant oats. They differ in the texture, time to cook, and also in the amount of water needed to cook.
The variety that is least processed in steel-cut oats. It is a result of chopping oat groats into tiny pieces instead of being rolled liked Rolled eats or pre-cooked, rolled, and pressed like Instant Oats. Steel-cut oats are healthier grains because they are dense and have the most fiber.
Rolled Oats come second in terms of texture and amount of processing. When oat groats are steamed to make them soft and supple and then rolled to flatten them, we get rolled oats. They are widely used in Granola, cookies, and oatmeal.
Instant oats, when cooked or microwaved, tend to be mushy and bland. They come as quick or instant oats that you will find all across the supermarkets. I recommend you use Steel-cut or Rolled oats and you will see the difference. The Oatmeal is neither mushy nor bland.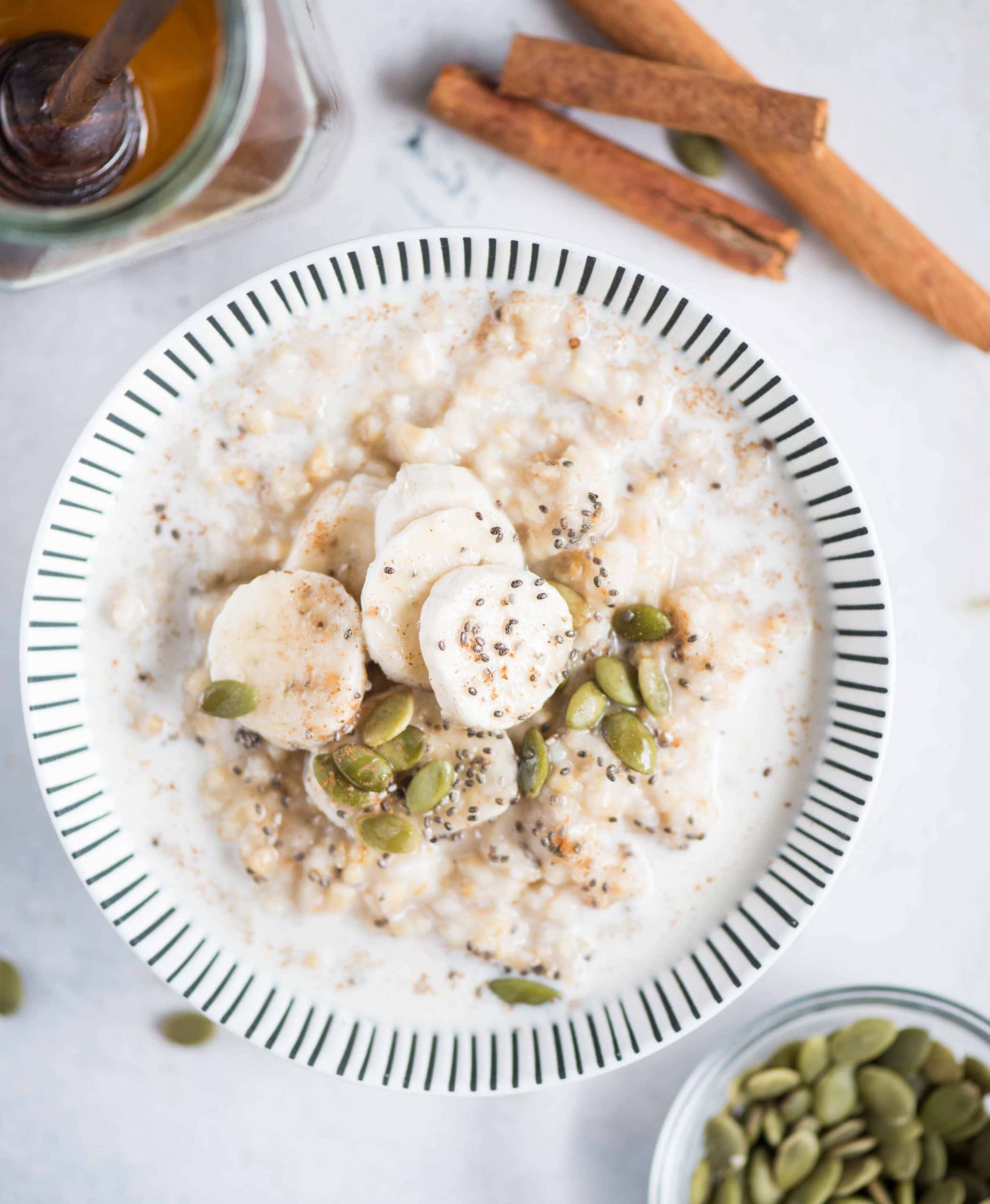 Is Oatmeal Healthy?
Since Oatmeals are rich in fiber, and protein and keep us satiated for long, they are one of the healthiest grains around. Steel-cut or rolled, pick anyone and go-ahead to create delicious and healthy breakfasts all year round.
The fiber content helps our digestion and since it keeps us full for longer, it aids in weight loss and is good at maintaining the muscle mass. Oats have been found effective in controlling cholesterol and preventing heart disease.
How to cook Steel cut oats in Instant Pot
Cooking Oatmeal needs time and patience. If you are cooking on the stovetop, you need to stand near the pot and keep stirring it (I hate that part). Whereas Instant Oatmeal is the hands-free way of cooking oats. Dump oats and liquid, close the lid and you can literally forget about it.
My first preference is always steel-cut oats. The texture does not change even when you have to reheat leftovers or stored one from the fridge.
Measure oats and liquid. I prefer to add water while cooking oats, as it is easy to meal prep. I have talked in detail regarding variations in flavor in the later section. So stir in oats and water directly to the pot.
Close the lid and cook on full pressure for 4 mins and then let the pressure release naturally. This resting time is really important and ensures perfectly cooked grains.
How to cook Rolled oats in Instant Pot
The only difference between cooking rolled oat and steel cut oat is the amount of liquid you add and the time. Rolled oats cook faster. So you would need 3 minutes of total cooking time. Once cooked, let the pressure release naturally.
Porridge setting on Instant pot

To make oatmeal tasty
Oatmeal can be bland and tasteless as its own. But with different toppings, it can be transformed into a delicious breakfast. You can add any toppings of your choice or as per the availability. I am sharing a few of our favorite toppings (both sweet and savory).
For a sweet version, top cooked oatmeal with regular milk/almond milk or any other milk of your choice to make it creamy.
Banana, seeds, and Maple Syrup
Caramelized Apple with Peanut butter
Seasonal berries like strawberry, and raspberry with any desired sweetener.
Everyones favorite a handful of chocolate chips and nuts
If you are bored with the sweet version, I have some interesting savory options as well.
Note: If you prefer savory topping, then you can also cook oats with a mix of vegetable stock and water(1:1)
Soft boil egg, crispy bacon, crispy garlic, salt and pepper
Sauteed mushroom, shredded cheddar, chopped cilantro, salt and pepper
Sauteed peppers, spinach, shredded Gruyere and dash of hot sauce
To Make a Big Batch of Oatmeal
You can easily double or triple the amount of Oats. The total time for cooking will be the same, 4 minutes for steel-cut and 3 minutes for rolled oats. But depending on the quantity of Oatmeal, the total time for the Instant Pot to come to full pressure would increase.
Avoid Oats Burn Notice on Instant Pot
The important thing to understand here is that an Instant Pot generates steam from water or liquid to build pressure. Make sure that there is enough water /liquid at the bottom while you cook in the Instant Pot.
While cooking high starch food like rice, oats, beans, etc, if there is not enough liquid in the mix, the bottom might get dry and overheat. Hence the 'Burn' or 'Overheat' message on the display panel.
If you plan to add any sauce in the oatmeal, make sure to keep them on top and not mix it. The dense saucy liquid in the oatmeal might not be felt as liquid enough and you might see the burn notice again.
More delicious Breakfast Recipes…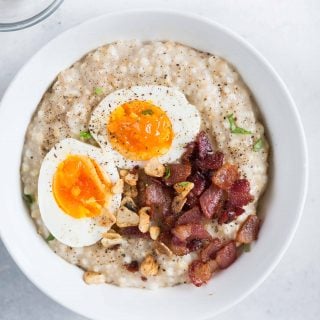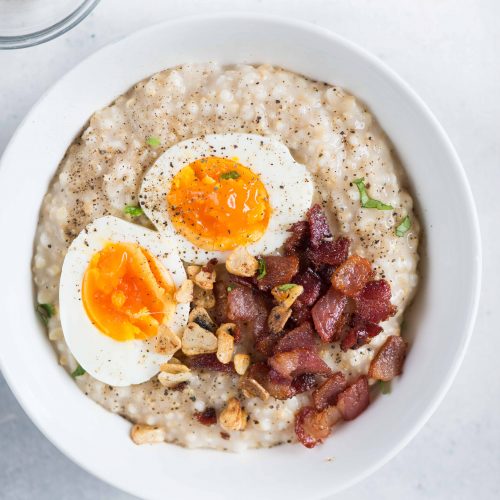 Instant Pot Oatmeal
Instant pot Oatmeal is easy and completely hands off way to cook Oatmeal. A healthy nutritious breakfast is ready in just 20 minutes.
Ingredients
For Stell Cut Oats
1 cup Steel cut oats
3 cups Water
For Rolled Oats
1 cup Rolled Oats
2 cups Water
Instructions
To Cook Steel Cut Oats in the Instant Pot
Add in oats and water to the Instant Pot. Cover the lid. Cook on high pressure(or Manual mode) for 4 mins.

Ones the timer is off, let all the pressure release naturally.

Remove the lid and stir the oatmeal. Serve warm with the desired topping or refrigerate to consume later.
To cook Rolled Oats
Add rolled oats and water to the pot. Cover the lid and cook on high pressure for 3 minutes.

Ones the timer is off, let all the pressure release naturally.

Remove the lid and stir the oatmeal. Serve warm with the desired topping or refrigerate to consume later.

I have shared a lot of interesting topping ideas both sweet and savory above the recipe section.
Notes
Cooked Oatmeal could be stored in the refrigerator for 3-4 days. While serving reheat, add the desired topping and serve.
To freeze cooked Oatmeal, divide it to individual serving and freeze. 
Nutrition
Serving: 1g | Calories: 154kcal | Carbohydrates: 26g | Protein: 6g | Fat: 3g | Saturated Fat: 1g | Sodium: 12mg | Fiber: 4g | Calcium: 25mg | Iron: 2mg