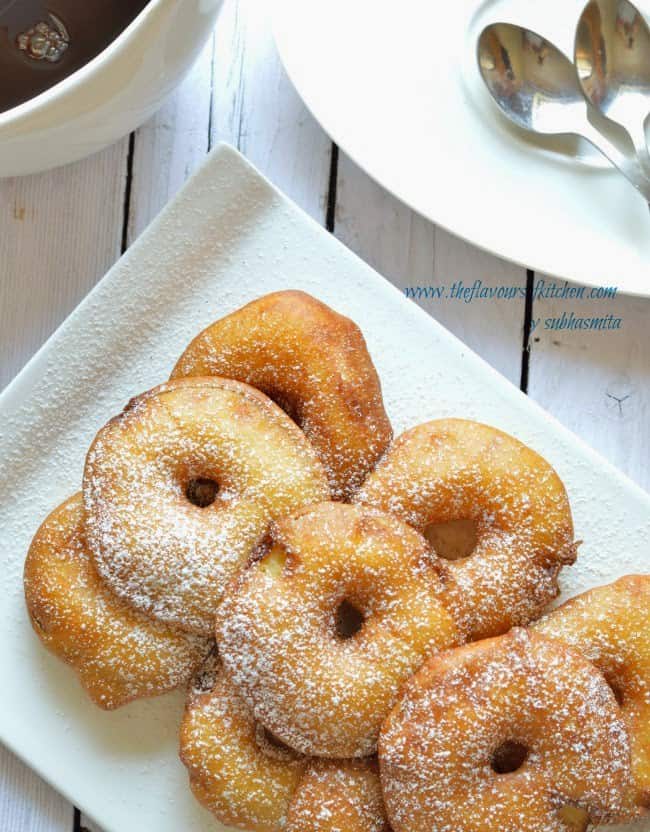 Apple !!! Pancake !!! Apple inside a Pancake or Pancake on an Apple !!! Here is an easy peasy apple fritter which is done using very simple pancake batter. Ideal for breakfast or it can also be served as dessert dusted with sugar or glazed with chocolate sauce or with a scoop of vanilla ice cream. And where there is chocolate, there is ice cream then how can any kid deny having it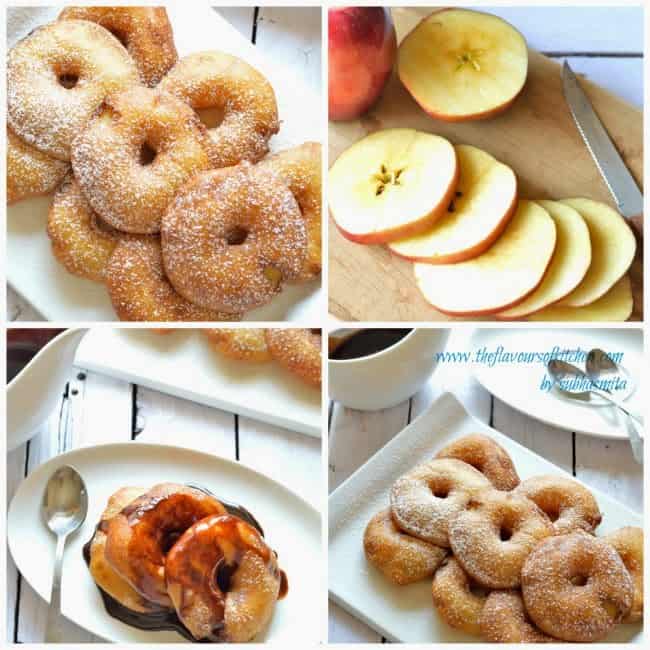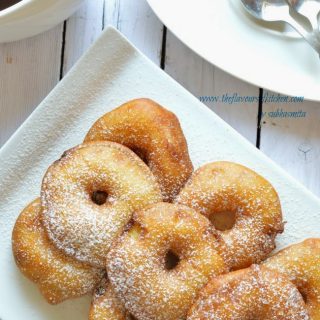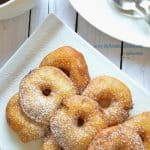 Print Recipe
Apple pancake fritters
Apple !!! Pancake !!! Apple inside a Pancake or Pancake on an Apple !!! Here is an easy peasy  apple fritter which is done using very simple pancake batter. Ideal for breakfast or it can also be served as dessert dusted with sugar or glazed with chocolate sauce or with a scoop of vanilla ice cream.
Ingredients
For batter
1

cup

all-purpose flour

2.5

tablespoons

sugar

1

teaspoons

baking powder

1/2

teaspoon

salt

3/4

cup

milk

1

tablespoons

butter

unsalted melted

1

egg
Instructions
In a deep and wide pan oil over medium-high.

In a small bowl mix all dry ingridents listed under batter.

In a medium bowl, whisk together milk, medium butter and egg. Add dry ingredients to milk mixture; whisk until everything is mixed properly (do not overmix,few small lumps here and there is fine).

Meanwhile Cut apple into slices with medium thickness (not too thin or too thick).Remove seeds.I used a small cookie cutter to cut thecentreof slices.Dust lightly with flour.

Dip one apple slice each time into the batter,coatnicely and put into oil.Reduce heat and cook until golden brown in both the sides,flippingonce inbetween.

While serving dust with some cinnamon sugar or drizzle with some chocolate sauce else a scoop of ice cream also goes very well with it.
Notes
The pancake batter recipe adapted from here.