This post may include affiliate links that earn us a small commission.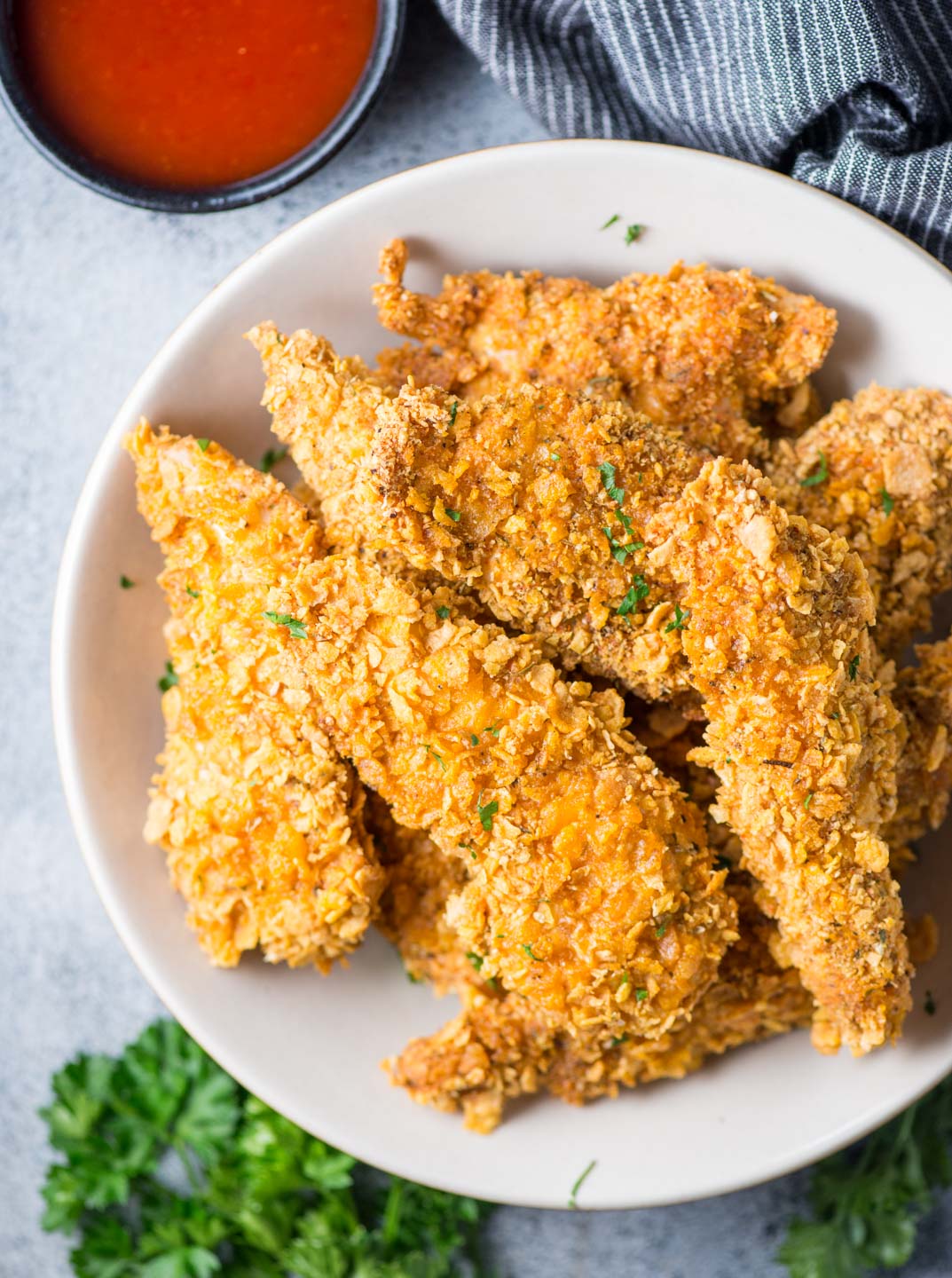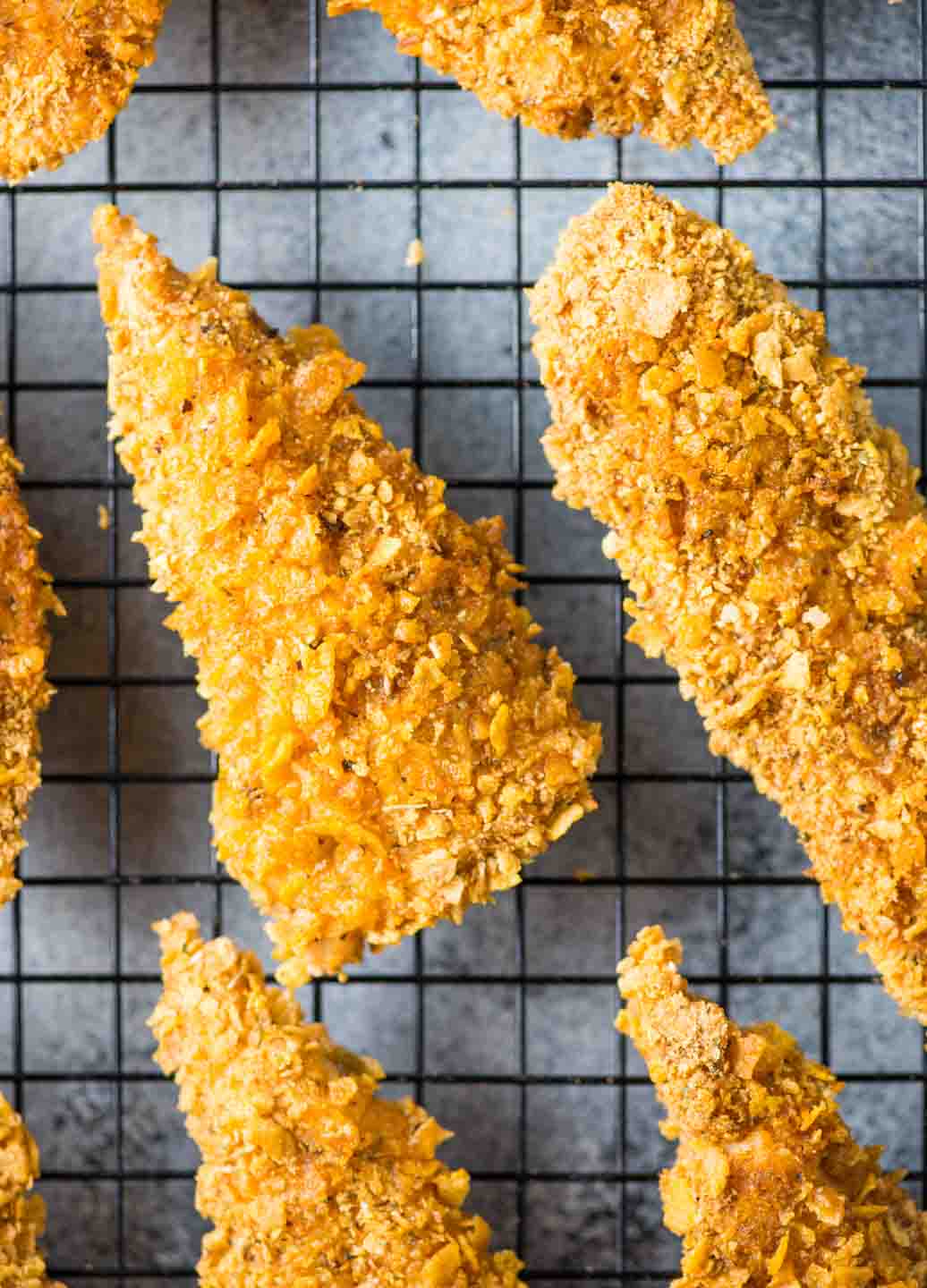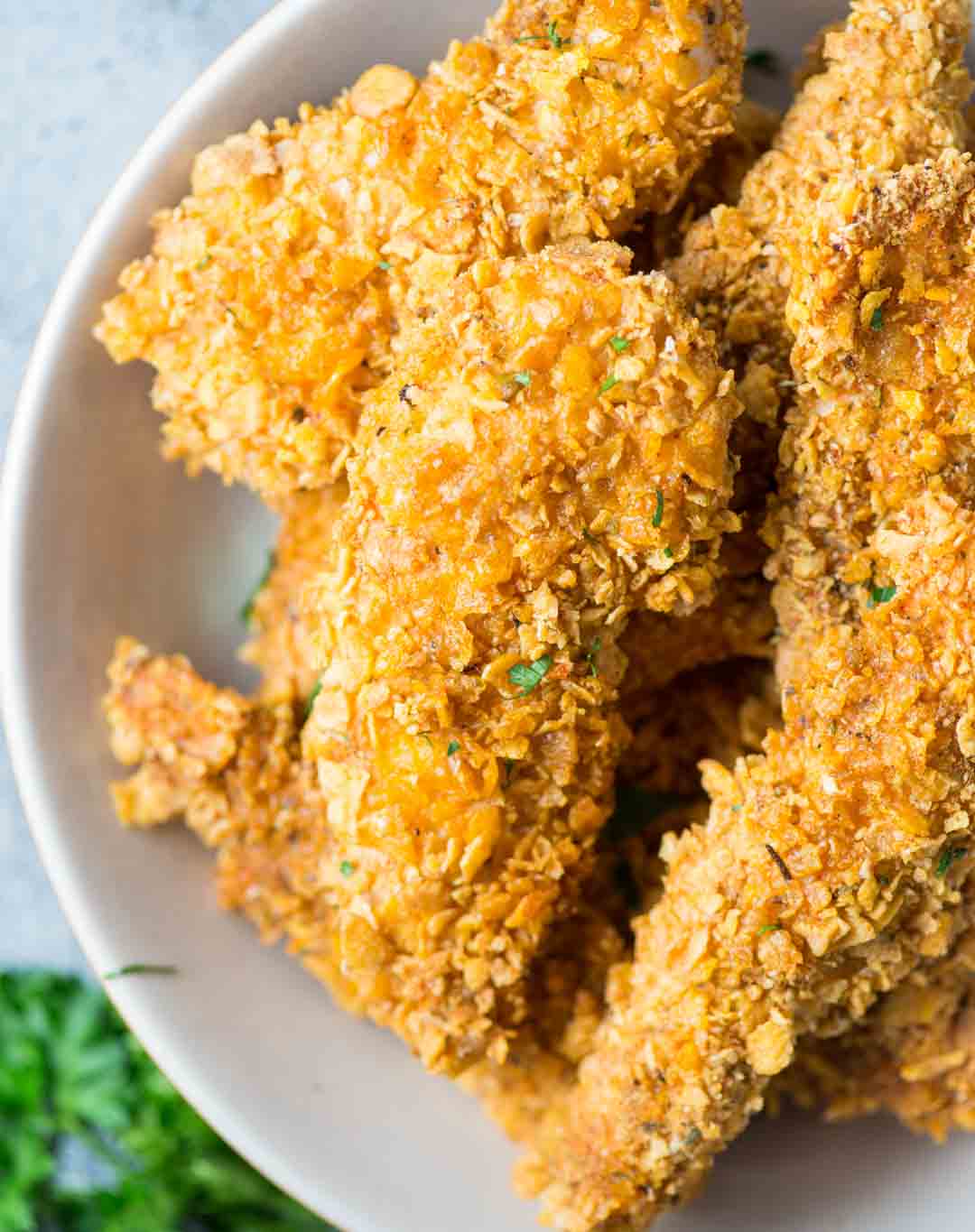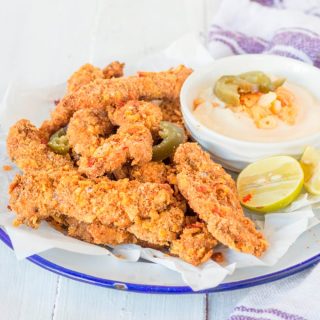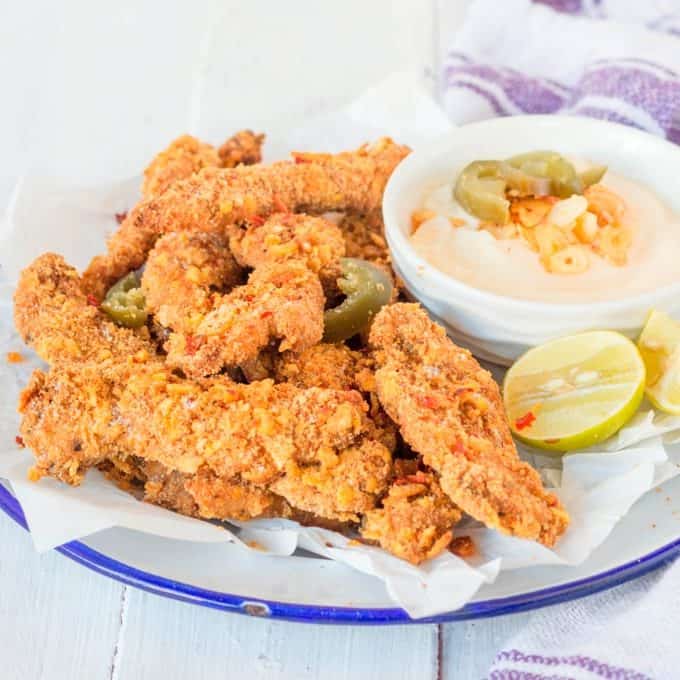 Crispy baked chicken
As a child I was never a fussy eater. I used to love food in any form and enjoy it to the fullest. Being from Odisha, rice used to be a must on our daily menu. Along with rice curries, deep fried bhajas ( Fritters) , dal . Again in the evening pakoda,samosa, aloo chap,mudi mixture  and lot of other
Ingredients
500 gm chicken breast (Cut into thin long strips)
For marination
1 cup buttermilk
¾ tsp garlic crushed
½ tsp Onion powder (Optional)
1 tsp thyme
chilly flakes (Optional)
salt pepper . and as per taste
For coating
1 cup Salted cracker biscuits crushed
½ cup cornflakes roughly crushed .
For Dipping Sauce
Mayonaise Good quality
2 pods garlicchopped
Instructions
Mix together the ingredients mentioned under marination. Add chicken and coat it well with the marinade. Keep refrigerated at least for an hour or overnight.

Take marinated chicken out of refrigerator and bring to room temperature. Meanwhile pre-heat the oven to 200 degree Celsius.

Prepare a baking tray by lightly greasing it with oil.

Mix crushed cracker and cornflakes using hands and spread on a wide plate.

Take out the chicken strips from the marinade,shake off any extra liquid. Coat each chicken strip nicely with the cracker and flake mixture. Arrange on the baking tray.

Bake at 200 degree for 15- 20 minutes. Serve with your favourite dip.

For roasted garlic dip – Roast garlic in little bit of oil till golden brown. Mix with mayonnaise.