Baked Crispy Cajun Potatoes
This post may include affiliate links that earn us a small commission.
Baked Crispy Cajun Potatoes are seasoned with spicy Cajun spice mix and baked until perfectly crisp on the outside. These crispy baby potatoes made with only three ingredients are so good and a crowd-pleaser for sure.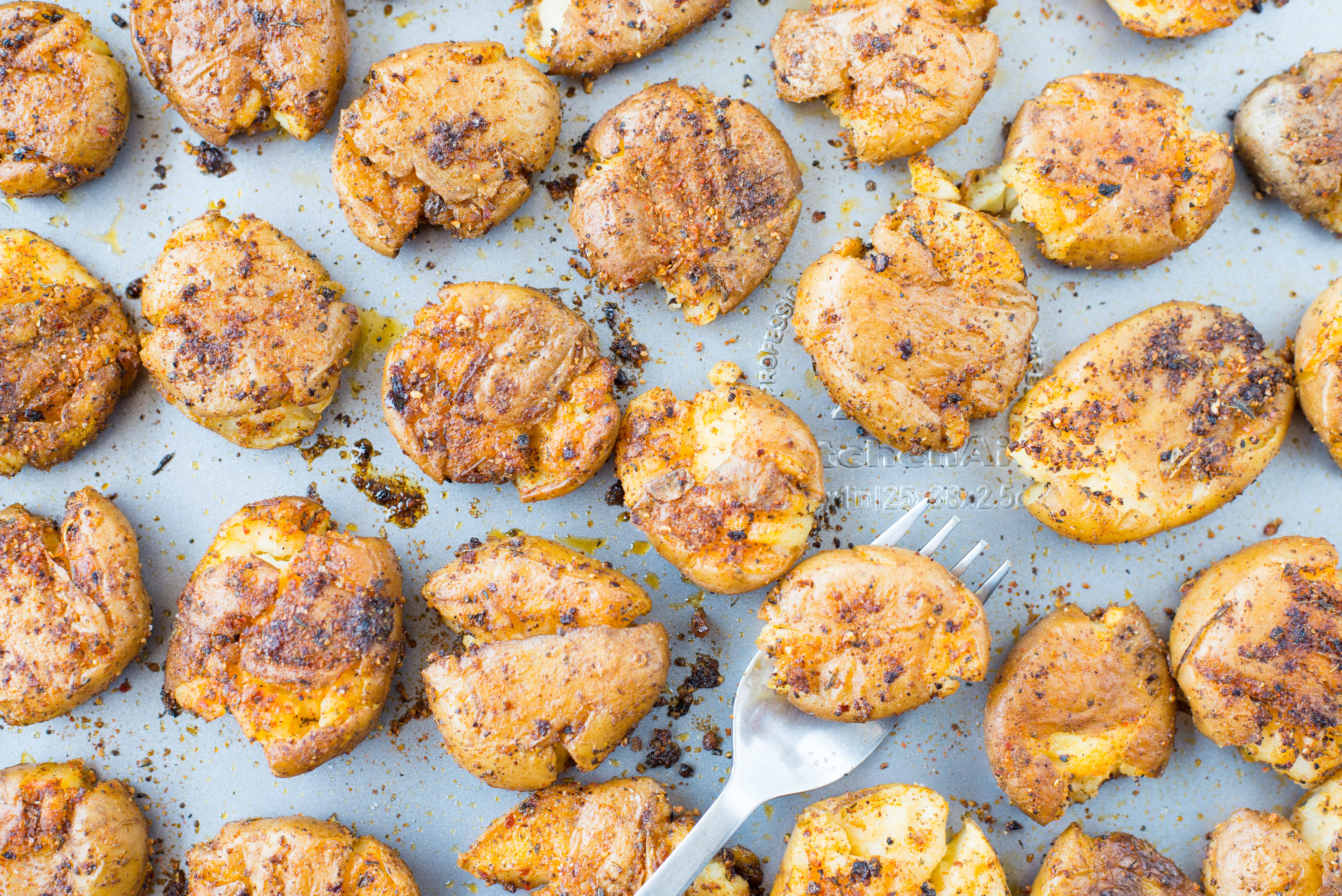 Baked Crispy Cajun Potatoes is one of the easiest appetizers you can make for a crowd. All potato lovers(I am one of you) just have a look at this, how crispy
Flavours In Your Inbox
Subscribe for recipes straight to your inbox
With or without skin, these crispy baby potatoes are really delicious. Cooked baby potatoes are tossed in melted butter, Cajun spice and baked till they are crispy. Just 3 ingredients and one of the most amazing appetizers is ready.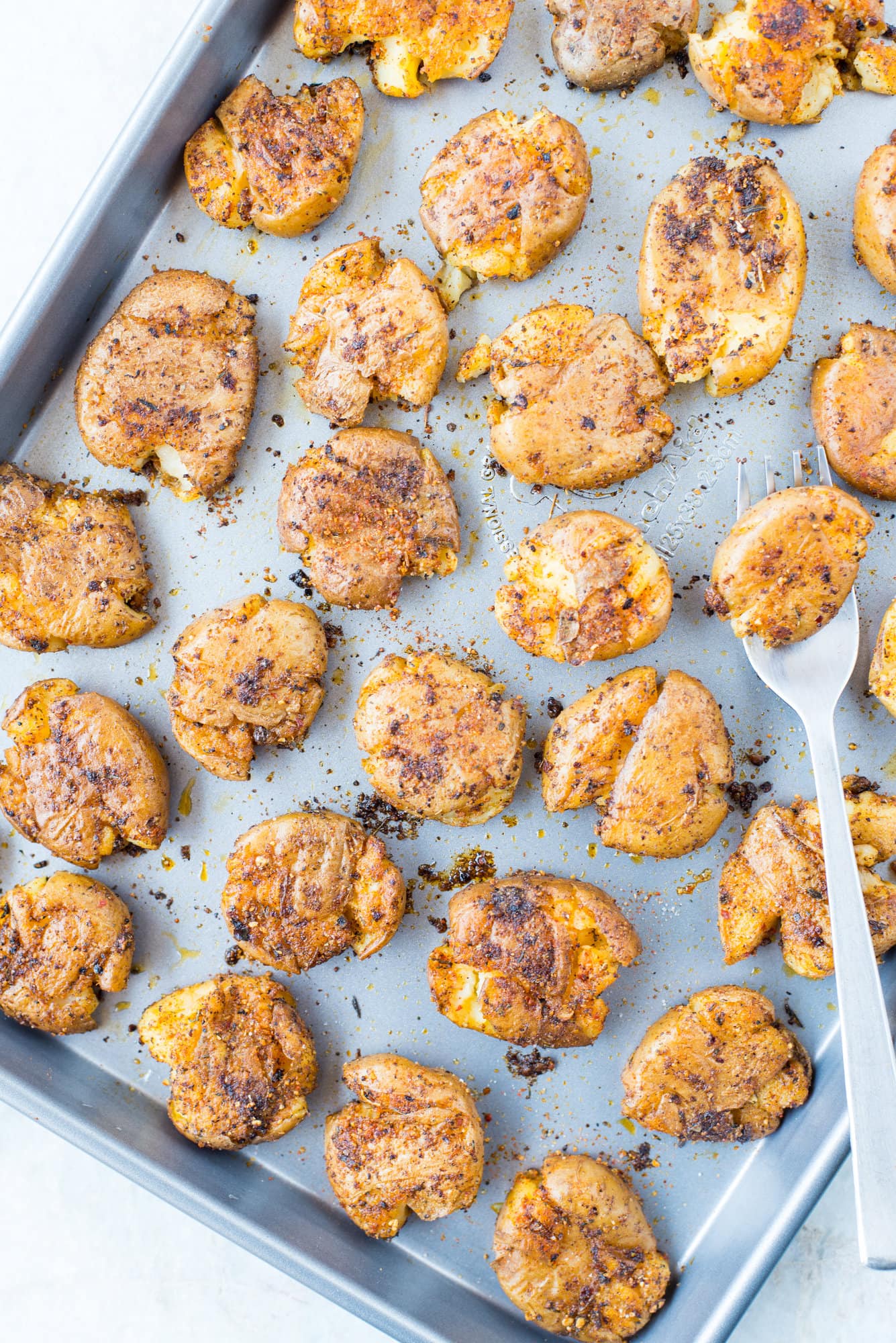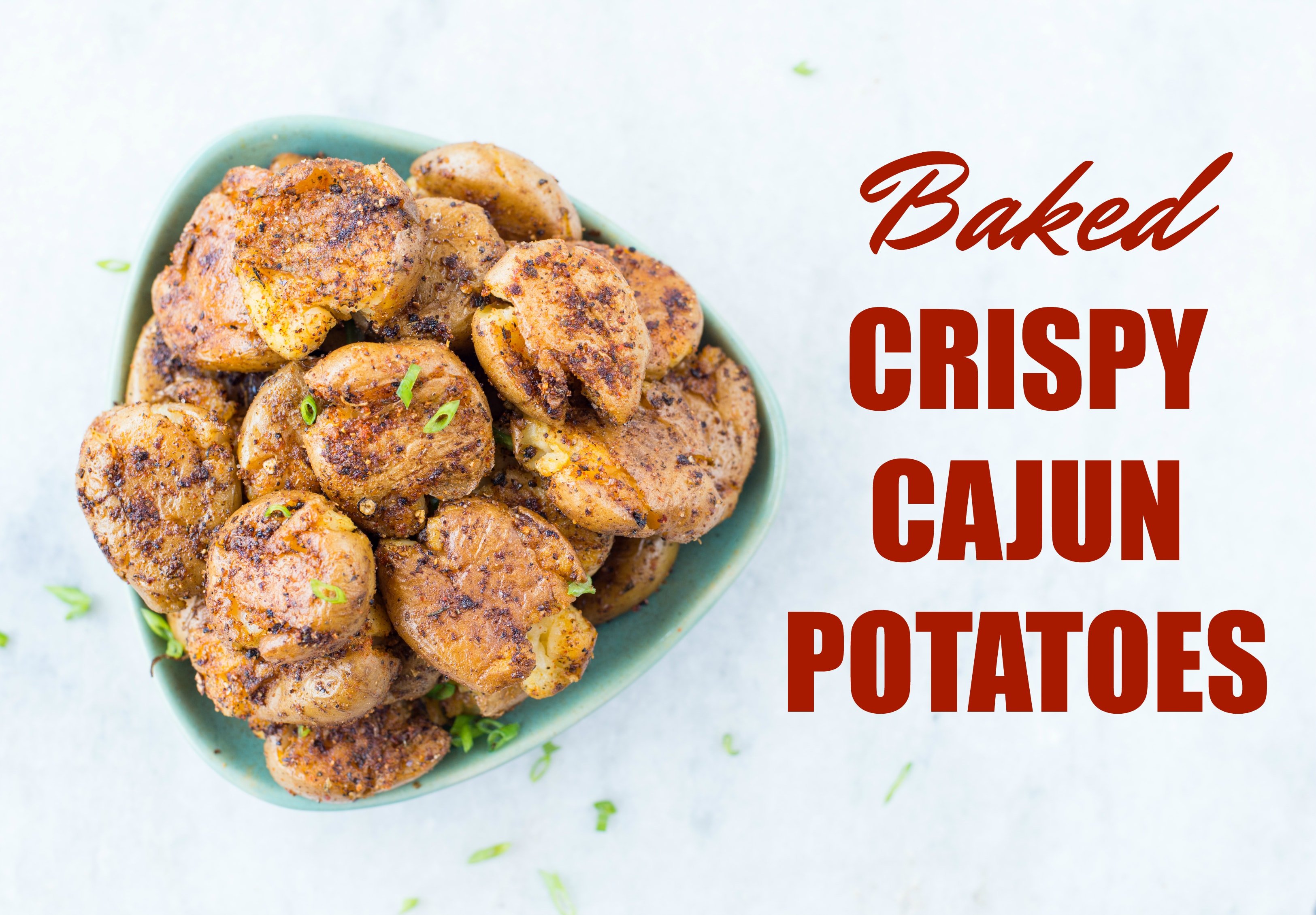 To make perfect Baked Crispy Cajun Potatoes
For making perfectly crispy on the outside and soft from inside kinda baby potatoes start with par-boiling potatoes the right way.
Start with cooking the potato. Clean potatoes. Prick a couple of time using a fork. This helps in soaking up the seasoning.
Season lightly with salt. Add cleaned potatoes.
Cook until they are just done and soft. Potato should be thoroughly cooked but should not be mushy. When you insert a fork, it should go through easily.
Darin water and let the potatoes come to room temperature.
In a small mixing bowl, add melted butter, Cajun seasoning.
Add half of the seasoning to the potatoes. Toss well.
Spread potatoes in a single layer.
Using back of a fork, mash slightly.
Add any remaining seasoning. Using a brush or hand coat potato evenly.
Make sure the oven is preheated to 200-degree Celsius.
Bake for 20-30 minutes. Until the potatoes look crispy and golden brown in colour.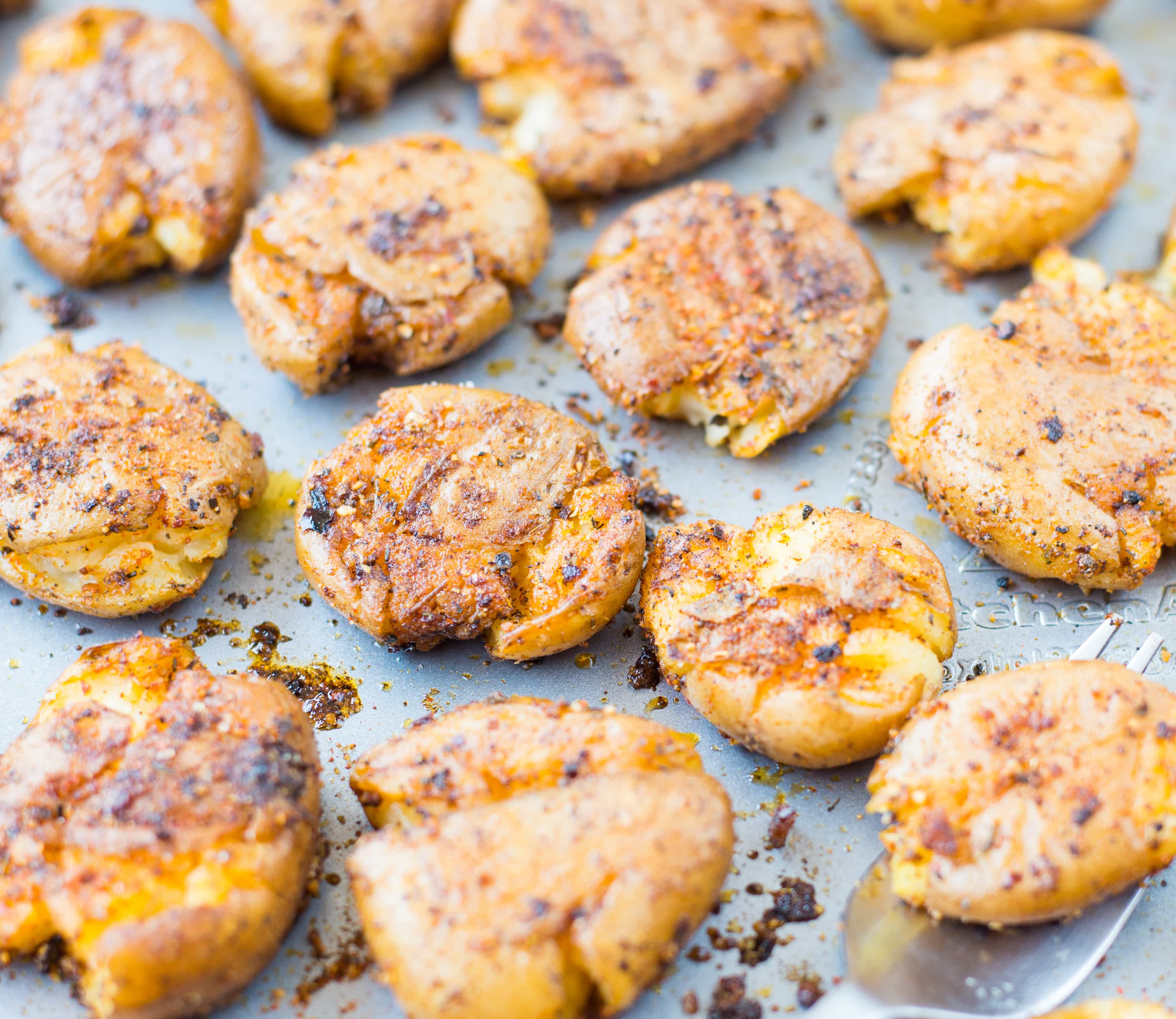 Can I make crispy potatoes in a skillet?
Of course, you can. Use a good cast-iron skillet to make these Crispy Cajun Potatoes. If might have to cook in batches, unlike baked version where you can
All you have to do is arrange smashed potatoes in a single layer in a hot greased skillet. Once they are brown on one side, using a spatula flip them carefully. Cook until they are crisp and golden.
More Potato Recipes…
Roasted Garlic Mashed Potatoes
Air Fryer Chicken and Potatoes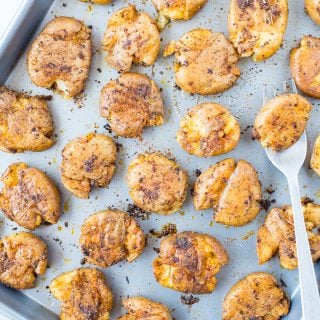 Crispy Cajun Roasted Potatoes
Ingredients
500 gm baby potato
⅓ Tablespoon butter ,Melted
¼ cup Olive oil
4 tablespoon Cajun Spice mix (ref note)
Instructions
Wash and clean the potatoes. In a large pot bring enough salted water to a boil. Add cleaned potatoes and cook till done.(The potatoes should be just cooked, not mushy and overcooked)

Pre-heat oven to 200 degree celsius.

Drain the potatoes once cooked and let it cool down a little bit. If you want to roast potatoes without skin then remove them.( I have kept the skin on here).

Gently press the potatoes in-between both the palms to flatten them slightly or using the back of the fork.

In a big mixing bowl add all the melted butter and Cajun spice. Mix well.

Rub the spice mixture evenly on potatoes. Arranged spice coated potatoes on a baking tray. Drizzle little olive oil on top.

Bake for 20 minutes till the potatoes look crispy and roasted. Once they are done remove the baking tray from oven carefully.
Nutrition
Serving: 1serving | Calories: 131kcal | Carbohydrates: 15g | Protein: 2g | Fat: 8g | Saturated Fat: 5g | Polyunsaturated Fat: 1g | Monounsaturated Fat: 2g | Trans Fat: 1g | Cholesterol: 20mg | Sodium: 72mg | Potassium: 353mg | Fiber: 2g | Sugar: 1g | Vitamin A: 235IU | Vitamin C: 16mg | Calcium: 12mg | Iron: 1mg