This Butternut Squash Tofu Thai Curry is perfect for winter. It is Vegan, Gluten Free, creamy and with amazing Thai flavors. Make use of all those fall favorite Butternut Squash in this delicious curry.
Finally, We are in the best part of the year. Winter is my favorite for all the good reasons. Winter means Warm Woolen wear, Cozy long nights and of course Comfort food. Today was such a day when I was craving for some warm soup or a curry.  As all the ingredients were pretty much available in my refrigerator, ended up making this lip-smacking Curry.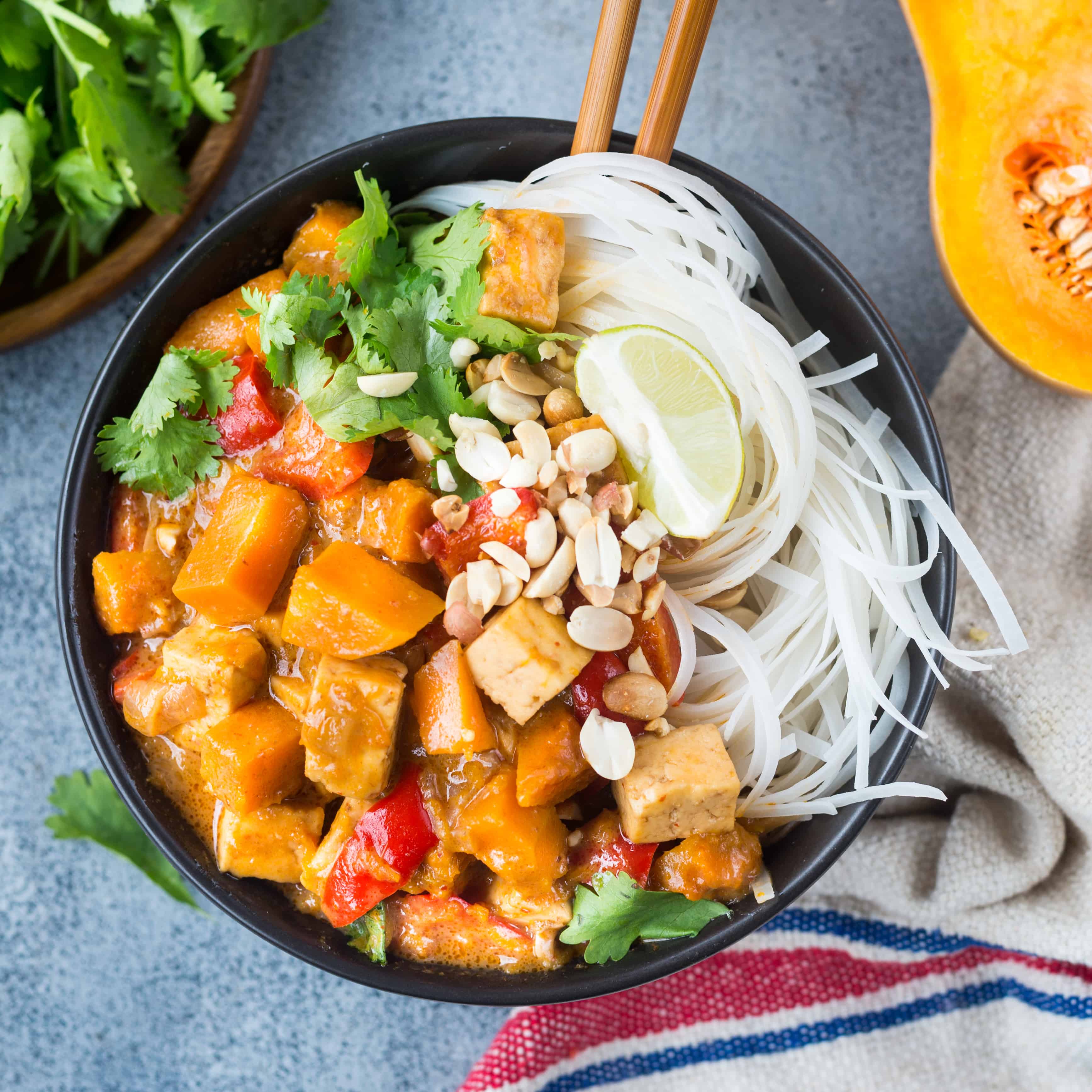 I used readymade Red Curry paste in this recipe. I usually make my own red curry paste, when I have all the ingredients available. But I also keep readymade paste always handy. We love Thai curry and it is easy to make if you have some curry paste available.  Recently I have grown a bunch a lemongrass in my little kitchen garden.  It is so easy to grow and low maintenance too.  Cut the stems of lemongrass stalks, put the roots in a glass of water half submerged. In few days you will see roots growing, then remove from water and put them in the soil.
Whenever I use readymade curry paste, I add some minced fresh lemongrass to it. It makes the curry flavourful and more refreshing.  Though I make a non-veg version of this either using chicken/prawn, this vegetarian version is equally good.  Squash gives a mild sweetness and gives the gravy a smoothness.  One thing you need to keep in mind is, don't overcook the squash. Keep them little chunky. To make the gravy little creamy, press few chunks squash using a slotted spoon.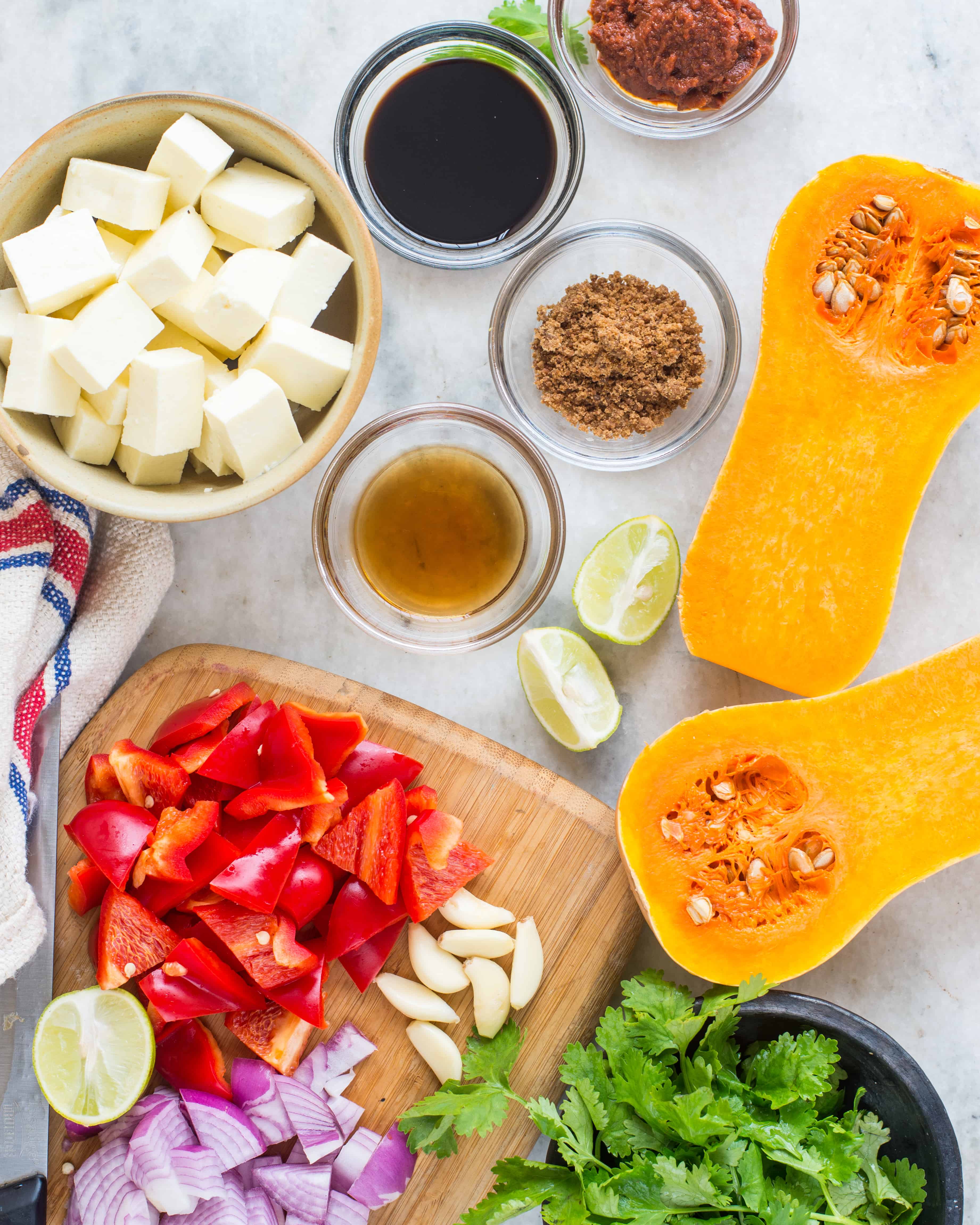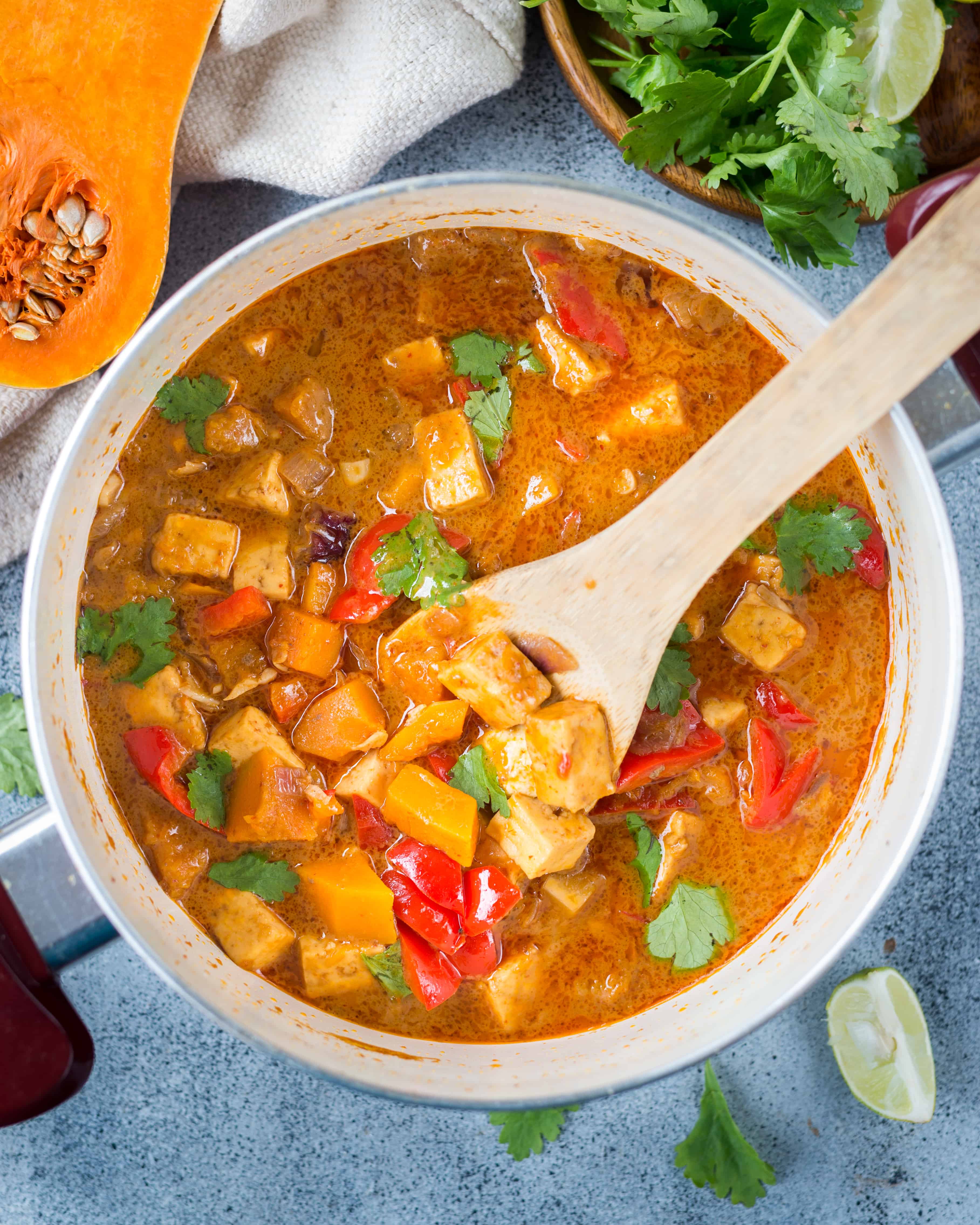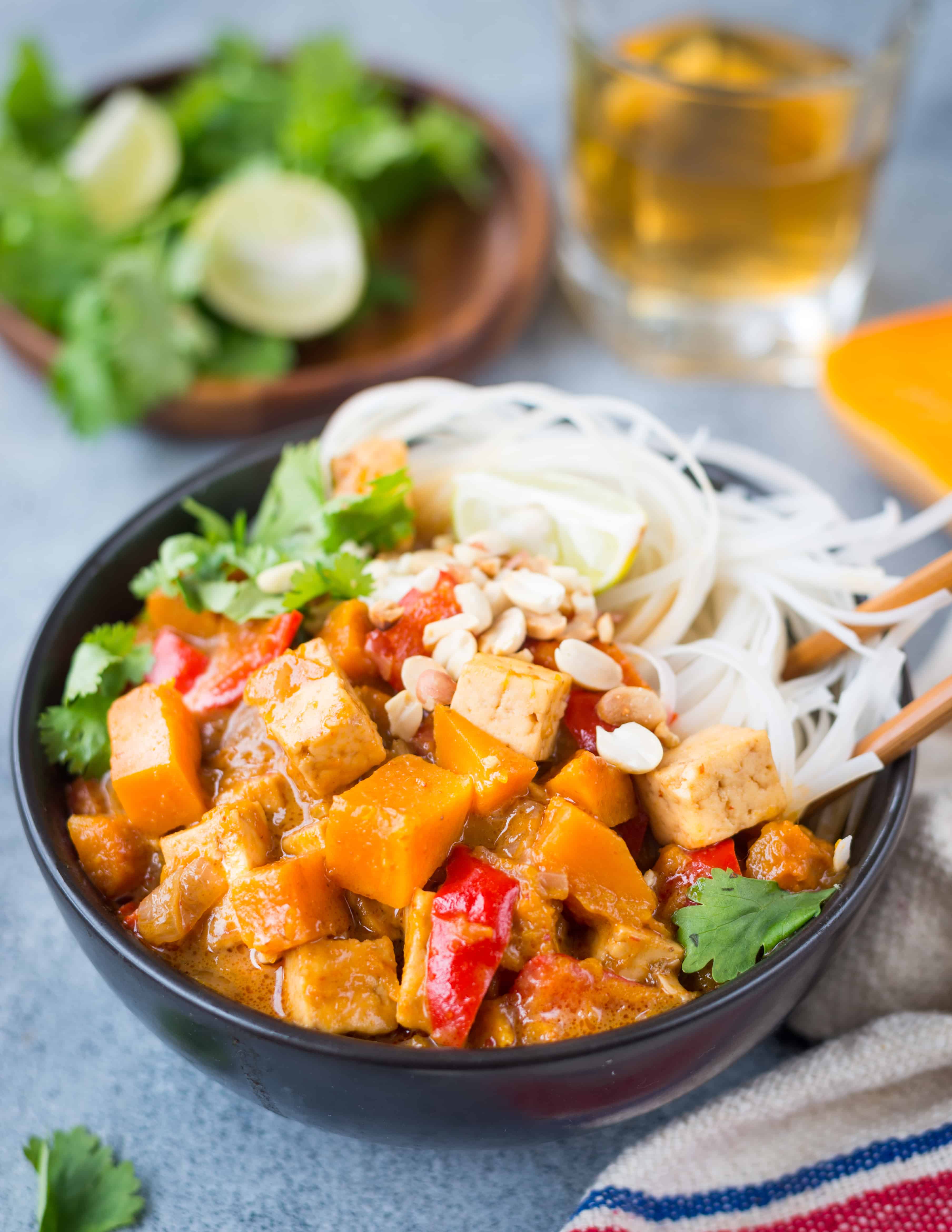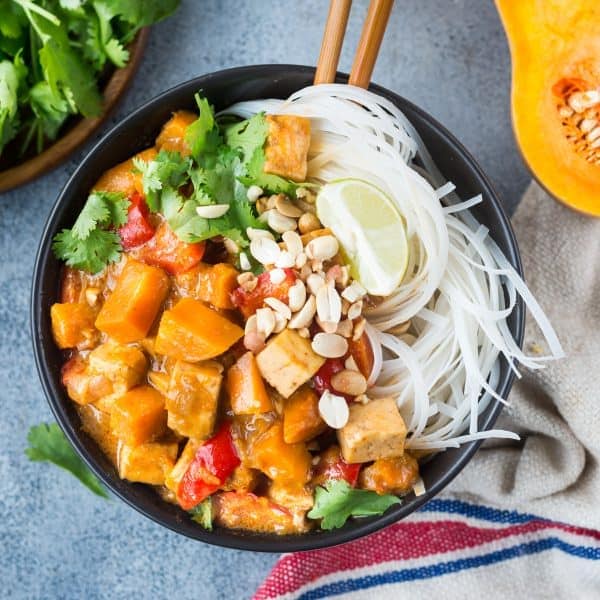 | | |
| --- | --- |
| | |
Heat oil in a pan. Once oil is hot, add sliced onion. Saute onions till it is soften.

Add minced garlic. Cook for 30 seconds.

Add cubed butternut squash. Cook for 1-2 minutes.

Add red curry paste, soy sauce,fish sauce and brownsugar. Mix well. Saute for a minute.

Add thin coconut milk and stock. Cover and bring everything to a boil. Cook on medium heat for 5 minutes. Squash cubes would start to soften.

Add red bell pepper and tofu. Add thick Coconut milk. Cook 1-2 minutes on medium heat.

While the curry is being cooked, with the back of a spoon or spatula slightly press few pieces of squash. (This is optional, but it makes the curry thick and creamy).

Squeez some lemon juice if desired. Garnish with fresh coriander leaf and chopped peanuts while serving.

Switch off the flame. Serve on a bed of plain steamed rice or noodles.