This Low carb Slow Cooker Mexican Chicken Soup is full of Mexican flavors. This delicious soup has everything that you would need to comfort yourself in winter.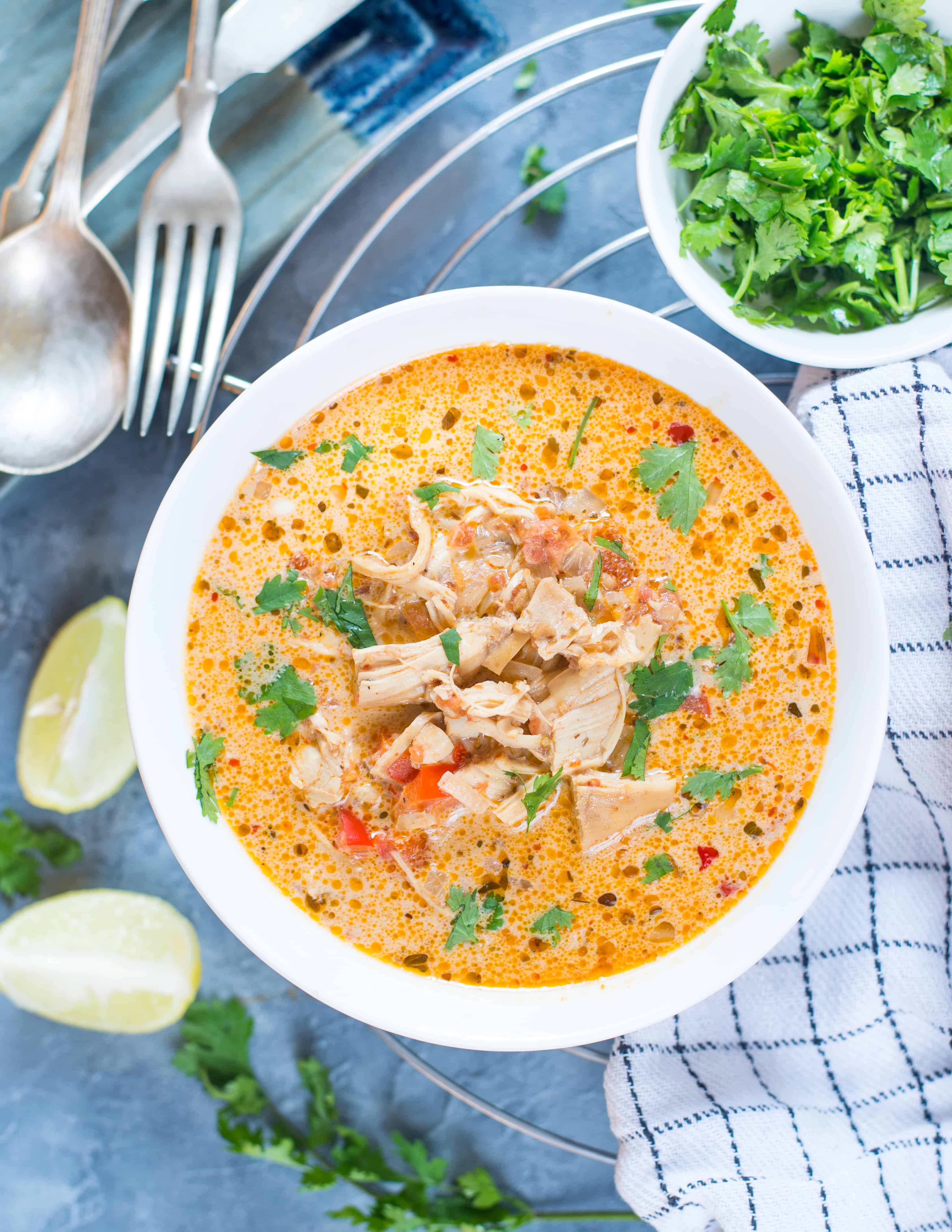 I am so happy the way this soup has turned out. It is low in carb and not very rich. So you can have a big bowl of this soup without any guilt. The smokey flavors make this soup even more delicious. The Chicken is perfectly cooked because of slow cooking. If you are not worried about carbs, then load this soup with crunchy tortilla chips or add some charred corn.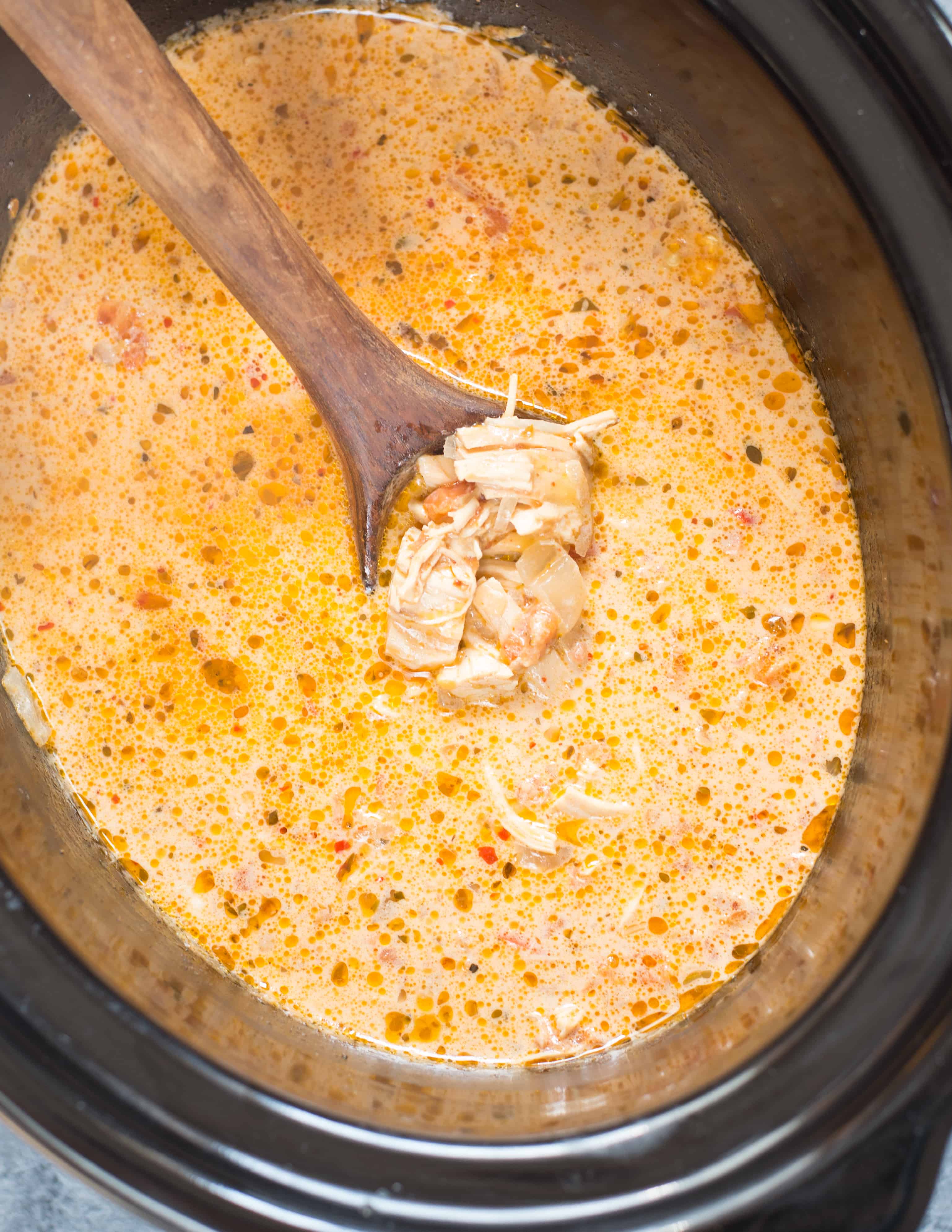 With this soup, I started my fitness routine again ( there is no connection between the two though). Do you find it difficult to get back to your routine post-vacation?  Well, I do. It has been a week since I am back and I am finding it hard to get back to my regular routine. I started feeling terrible and low. I got back to my binge eating habits. Everything was a mess and I was desperately trying to set everything right. For some or other reason I was not able to start my workout.
Finally, I am back to my healthy eating.  No sugar, Low carb, High Protein and off course workout. I pushed myself to the edge and made it sure no excuse to should stop me from doing the workout.  Believe me, I am feeling so good since then.  How do you resume your lifestyle once you are back from vacation or a long break? Any pro tips ???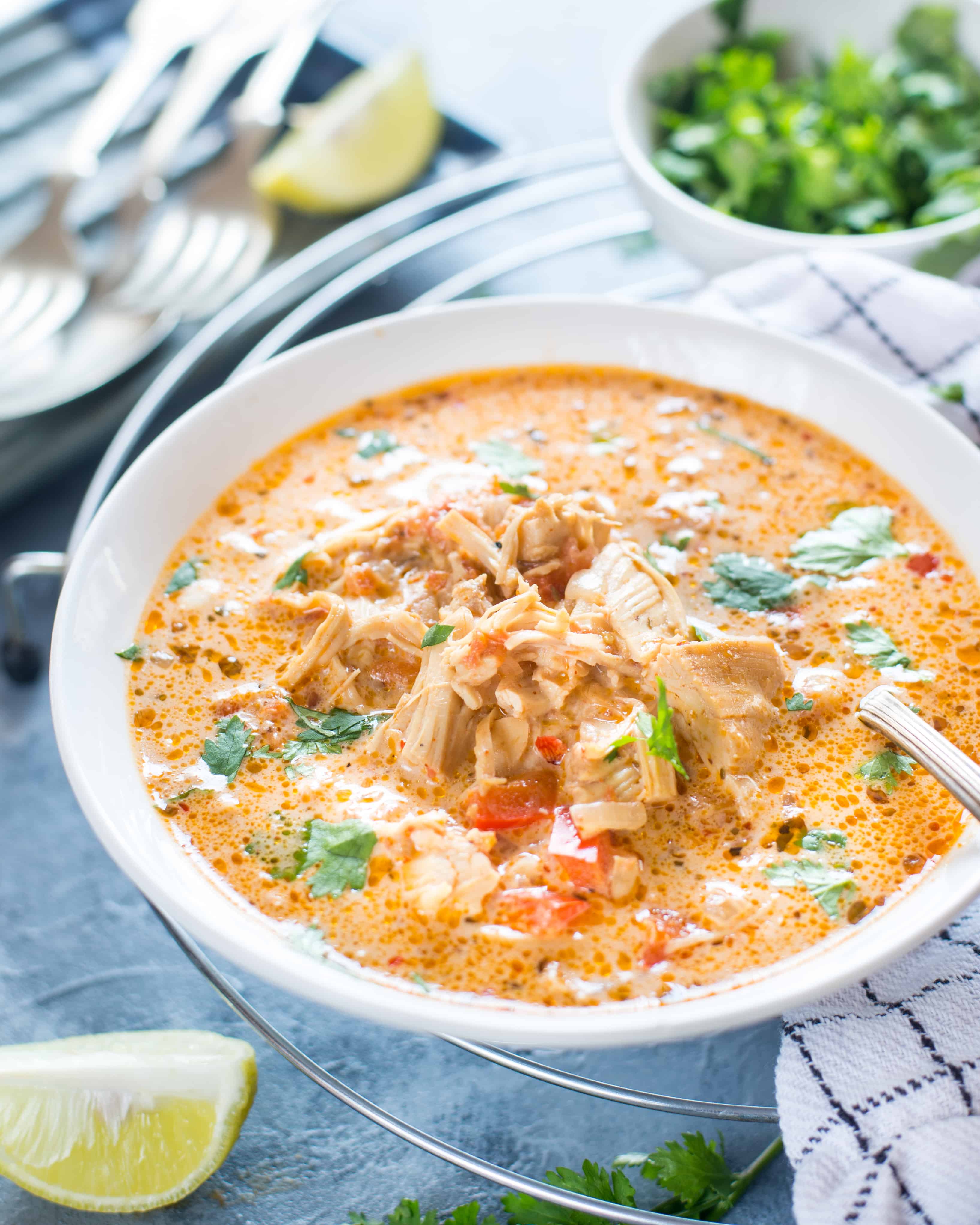 Fire-roasted tomato and chipotle chili powder are what gives this soup the real flavor.  I am going to add some crunchy tortilla chips on my cheat day.  If you are following Keto, then you can easily adjust the recipe as per your macro. Make a big batch of it and freeze it for later.  Another favorite soup in this season is this Low Carb Cabbage Chicken Taco Soup. Another Mexican soup with mindblowing flavors
Few more low carb recipes, that you might be interested in
.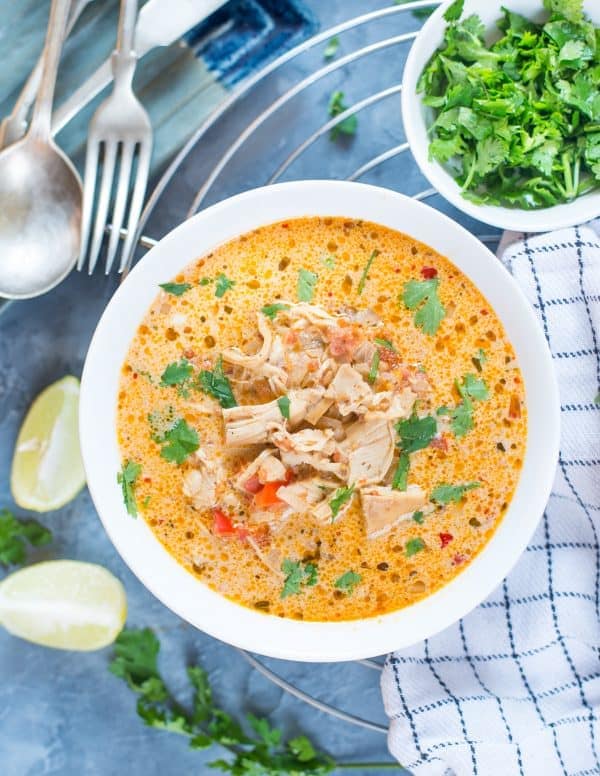 | | |
| --- | --- |
| | |
Take oil in a pan. Once hot, add minced garlic, followed by onion. Fry till Onion start to brown a little bit.

Add chicken breast in a pre-heated Slow cooker. Add crushed tomatoes, cooker Onion and garlic mixture, all the spices, and salt.

Add warm Chicken Stock. Cover and let it cook on high 2-3 hours.

At the end of cooking using two forks shred the chicken breast.

Add chopped bell peppers, Cream, cream cheese, Shredded cheese. Further cook on high for 20-30 minutes.

While serving top it with fresh cilantro,Sour cream, Avocaddos.
Caramelizing Onion and Garlic is an optional step. You can directly dump everything into the slow cooker. I prefer to do it because It maximizes the flavor.
I roasted 4-5 medium tomatoes on the stove top. Chopped with a knife and reserved the juices. You can also substitute with equivalent canned tomatoes.
If you prefer the soup more water like, then increase the stock quantity.